Gold Rush
An Auspicious Endeavor
Gold Rush
An Auspicious Endeavor
Among the notable immigrants who came to California during the Gold Rush were settlers from Genoa, Italy

. They brought with them agricultural experience and traditional winemaking methods. This Cooper's Hawk wine celebrates this shining age of both gold and wine.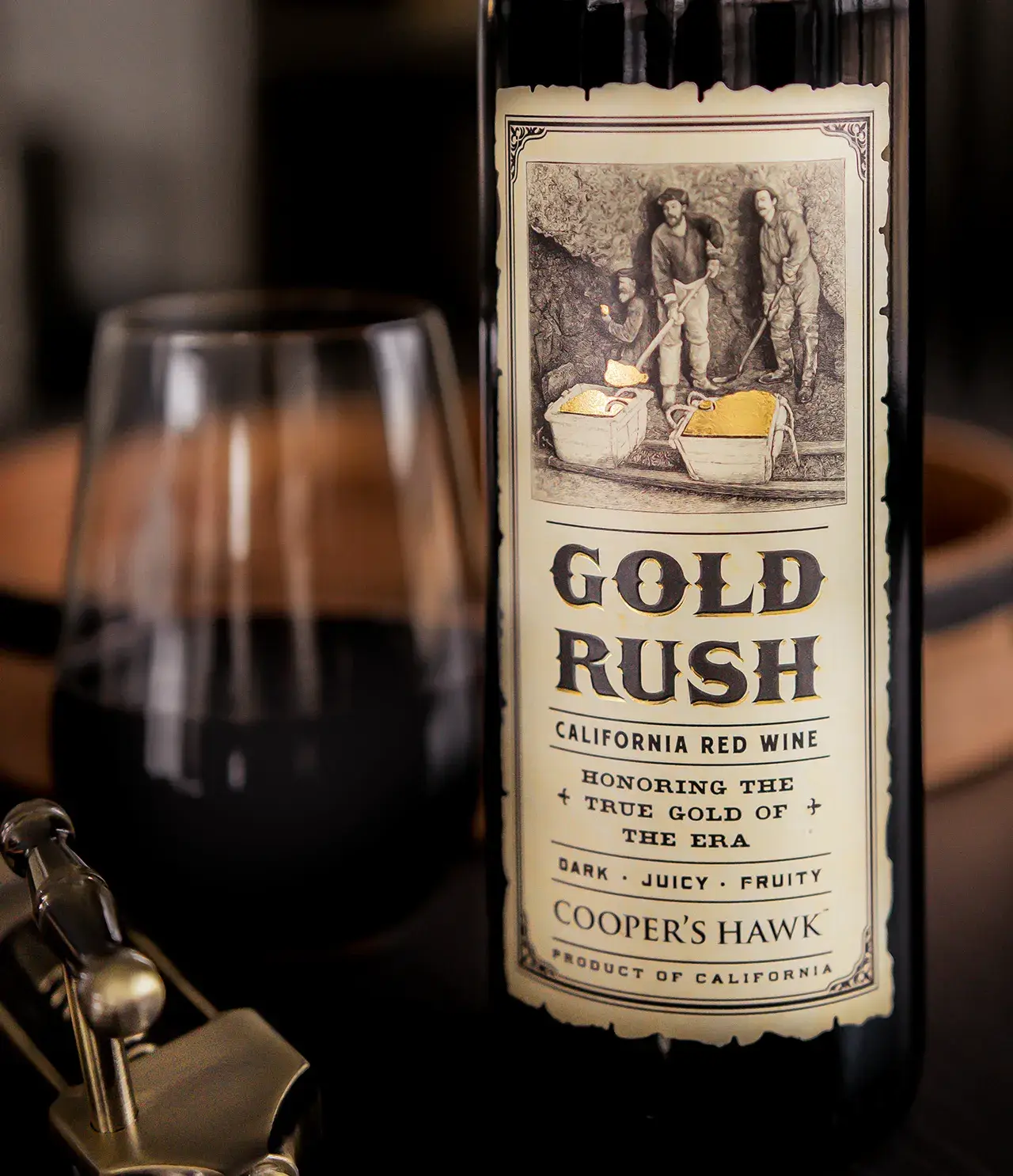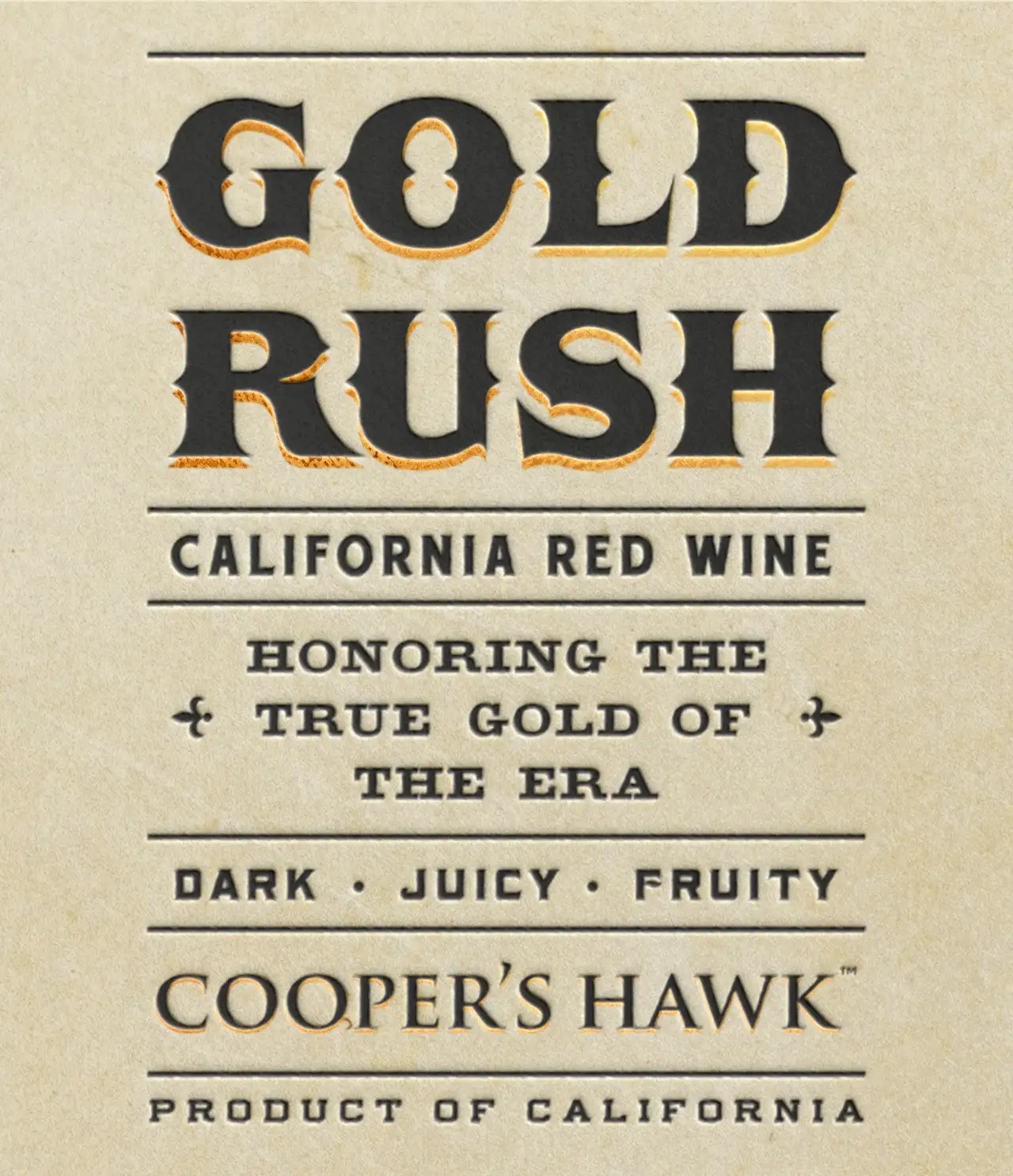 Westward Bound
Inspired by old western posters from the 1800s, this label
label features a faux parchment stock and rugged edges

. The type treatment was lifted from the letterpressed stacks often seen in ads from this era.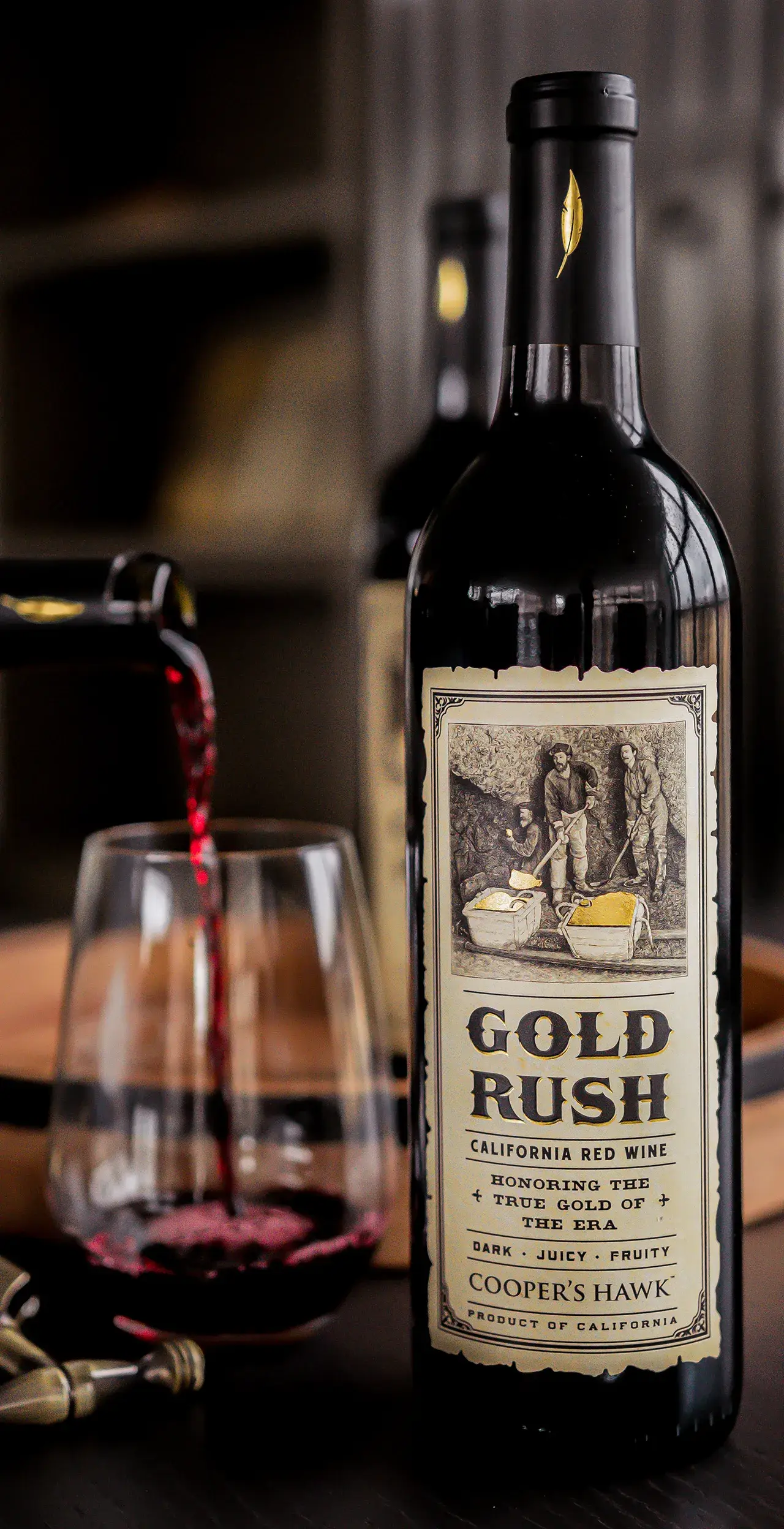 A gilded age
Luxurious
gold-foil elements provide luxe, yet understated, accents.
Photography by Rae Ritrovato
We would love to tell you more.