Bubbly Sangrias
Effervescent Minimalism
Bubbly Sangrias
Effervescent Minimalism
Based on our original bottle designs, these sleek, minimalist cans evoke the same playful elegance that's ready to take anywhere.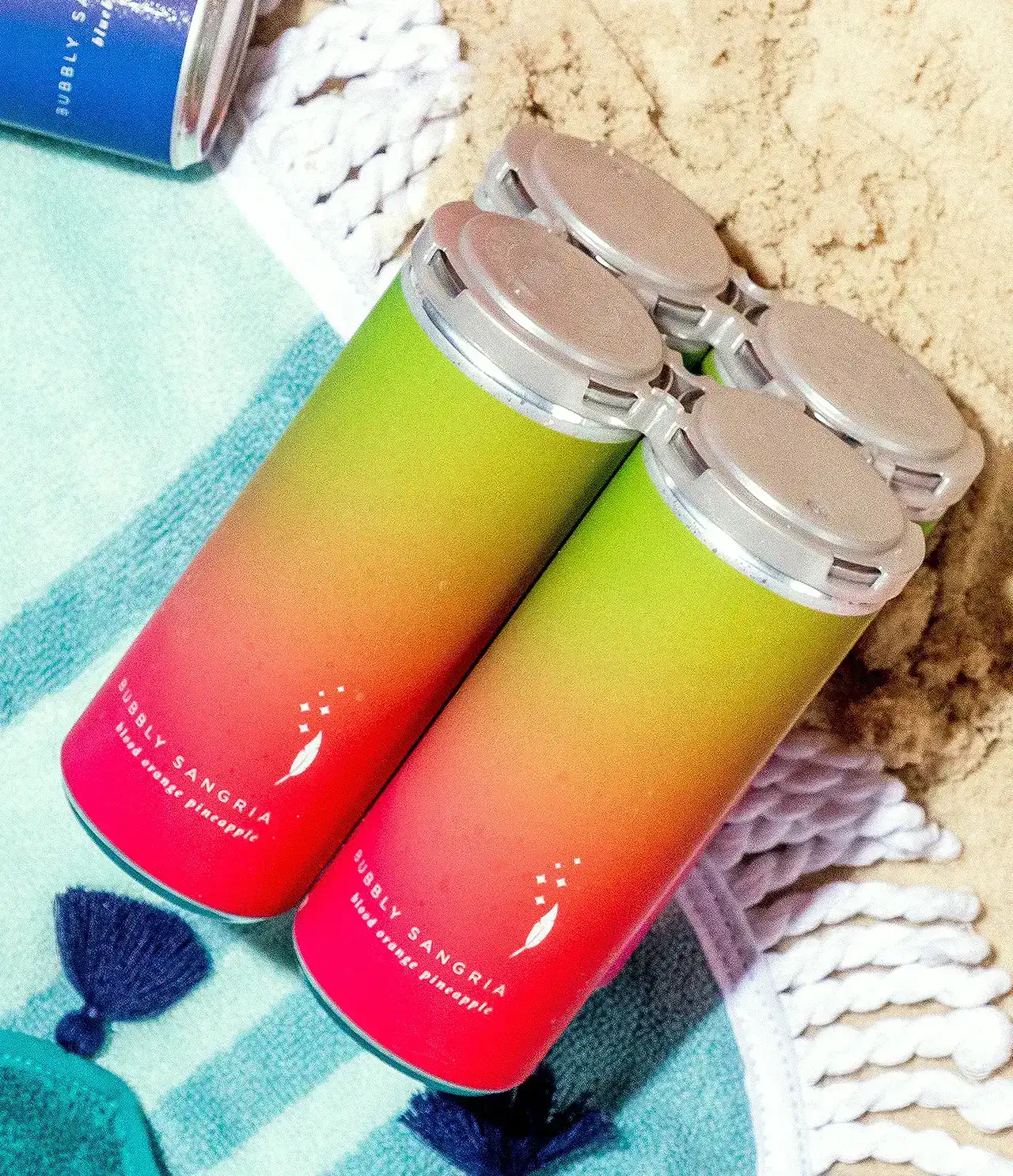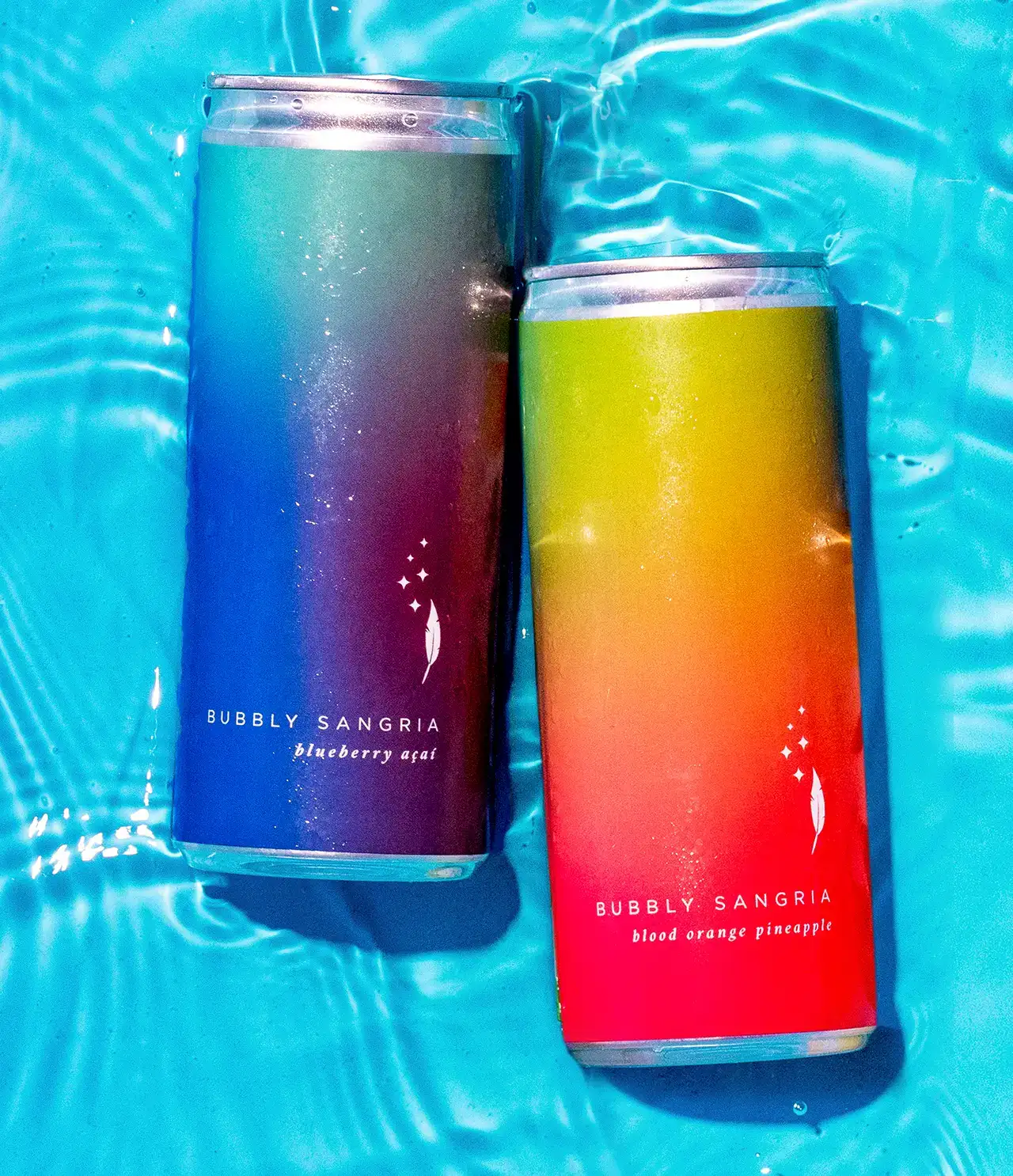 Fruit-forward elegance
Multi-hued gradients evoke the fruit flavors that give these unique sangrias their bold, lively flavor.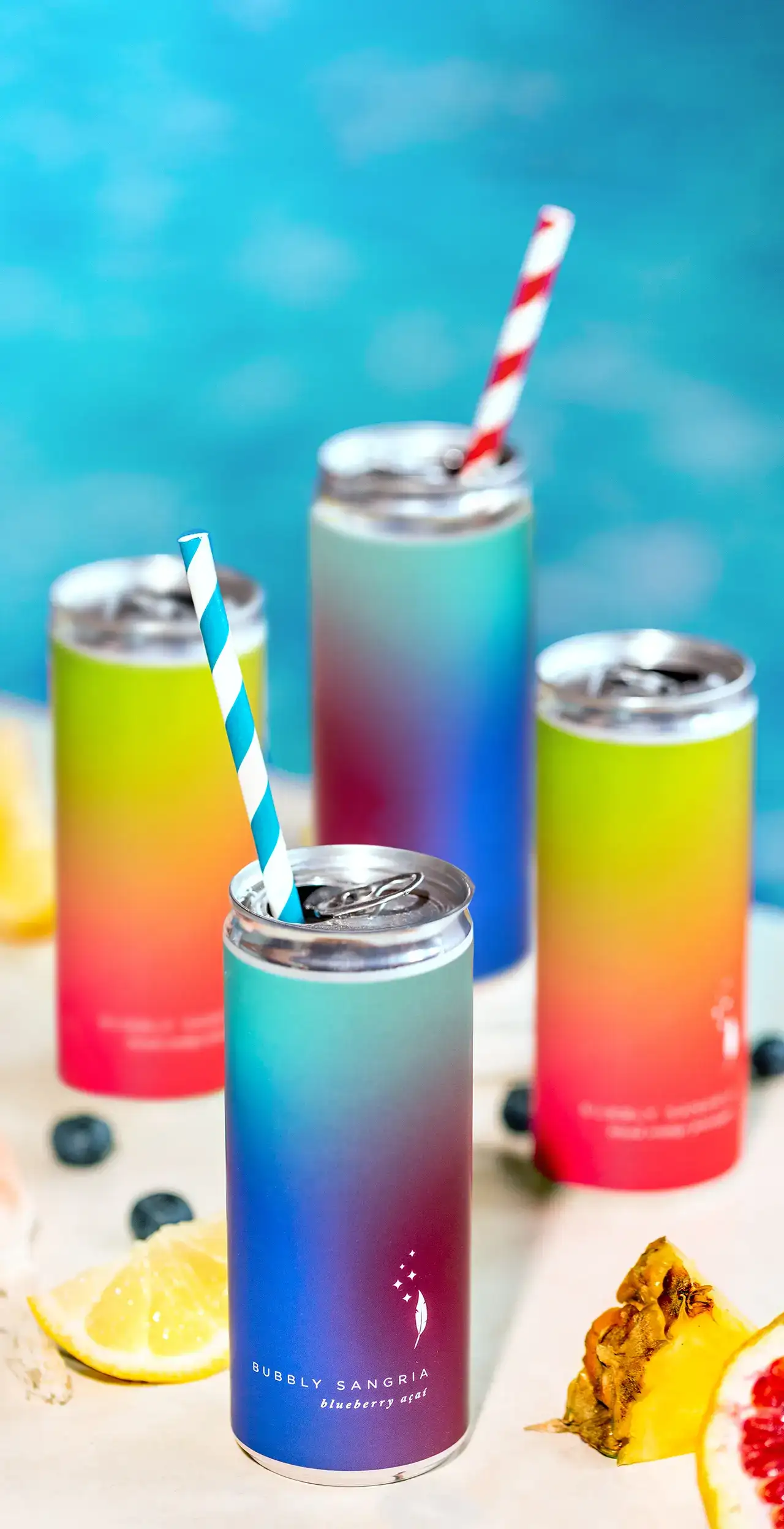 Summertime-ready
These Bubbly Sangria cans were awarded Silver Medals at the 2023 BTI Packaging Compendium and the 2022 Harper's Design Awards.
Photography by Nick Murway
We would love to tell you more.