Sommarøy Spirits
Lower proof. Higher spirits.
Sommarøy Spirits
Lower proof. Higher spirits.
Named after the Norwegian island where the summer sun never sets, Sommarøy is a line of lower-proof spirits that celebrates stamina. This millennial-focused brand invites consumers to make the most of every moment and enjoy all the flavor of full-strength spirits without ever slowing down the fun.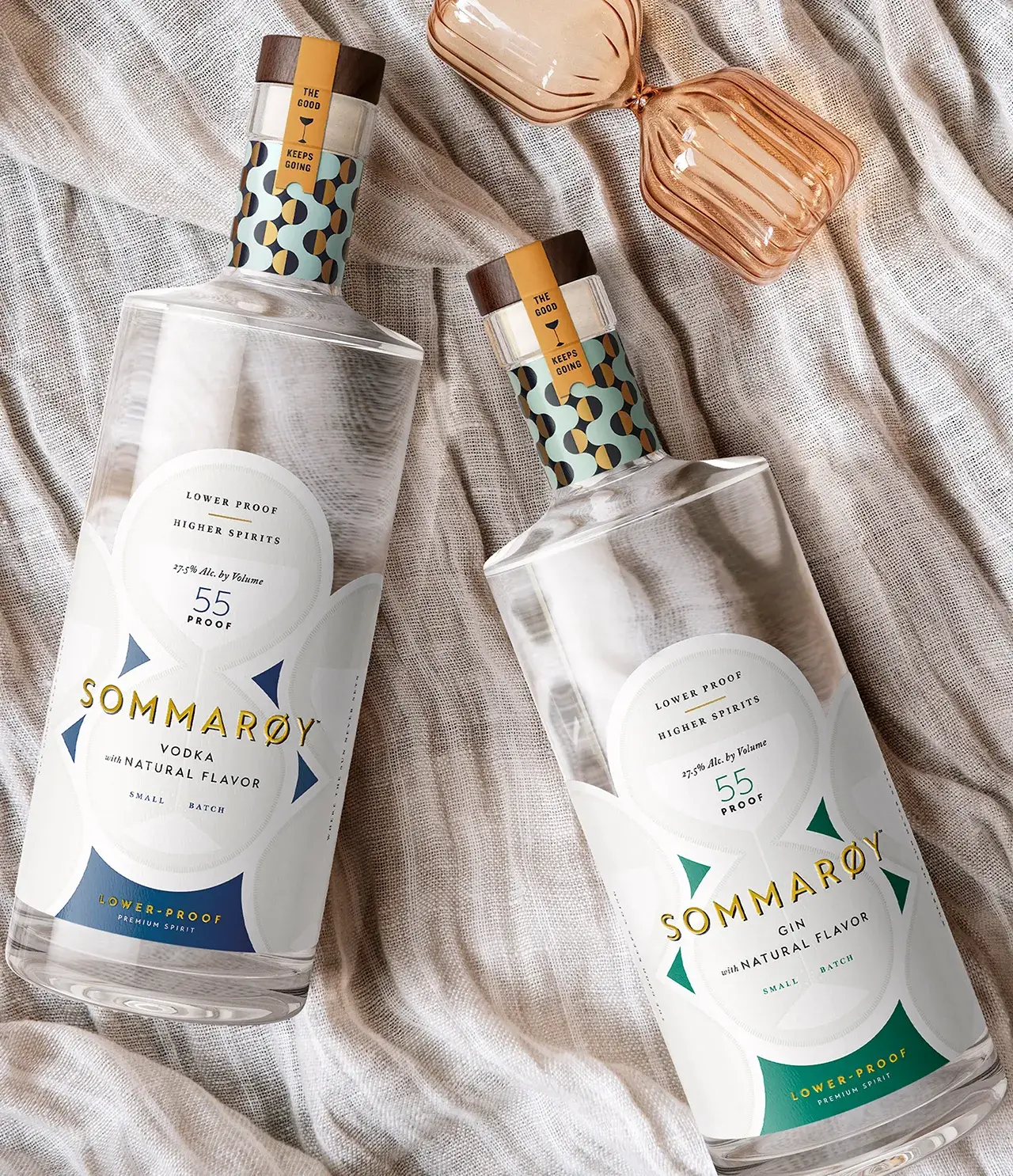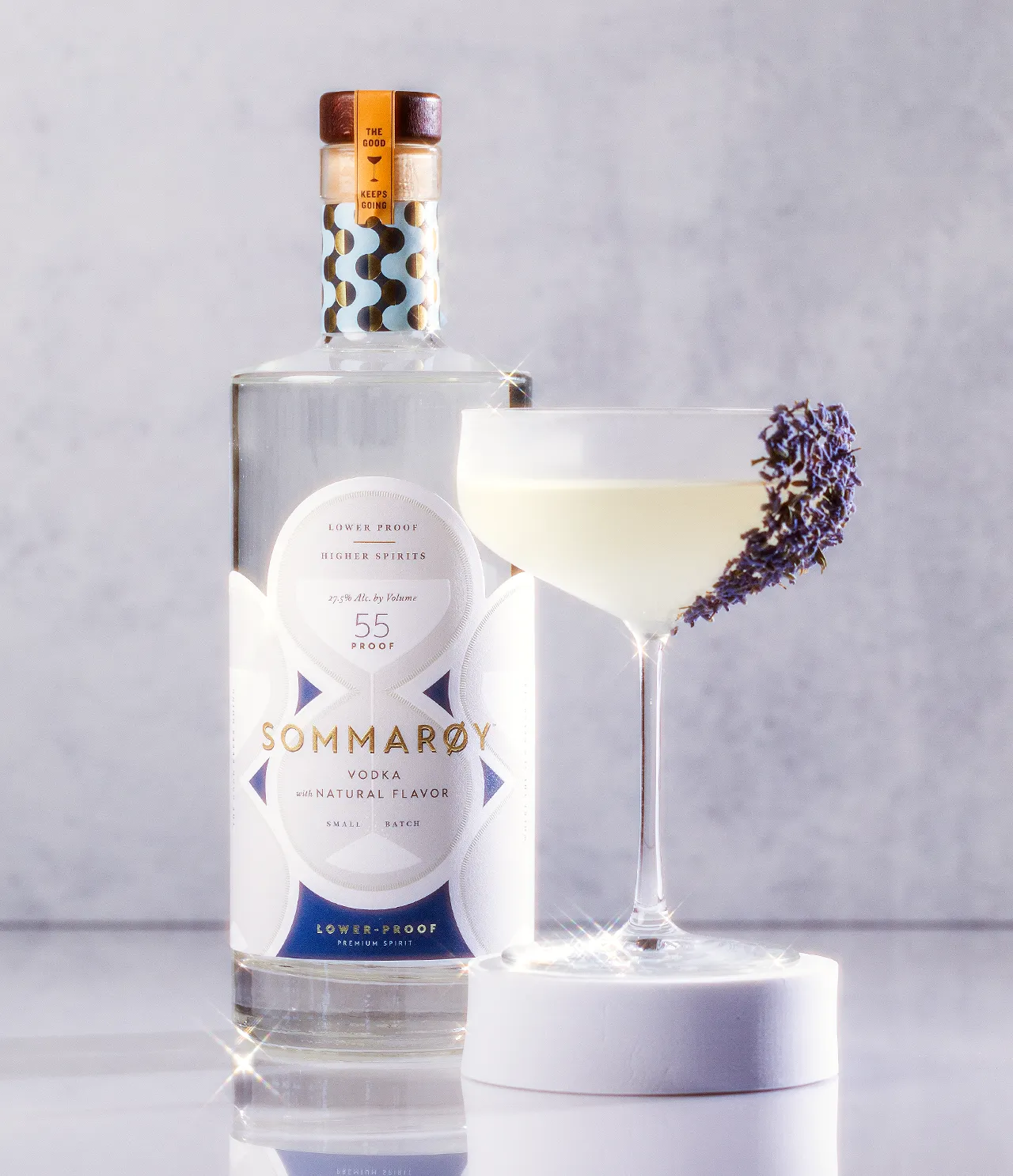 The good keeps going
Inspired by endurance, the labels our team designed for Sommarøy Spirits prominently features a paused hourglass shape amongst elegant foil accents and a playful pattern.
Relaxed. Real. Ready.
The brand's easy confidence translates seamlessly from its social lifestyle imagery to its sleek packaging and beyond.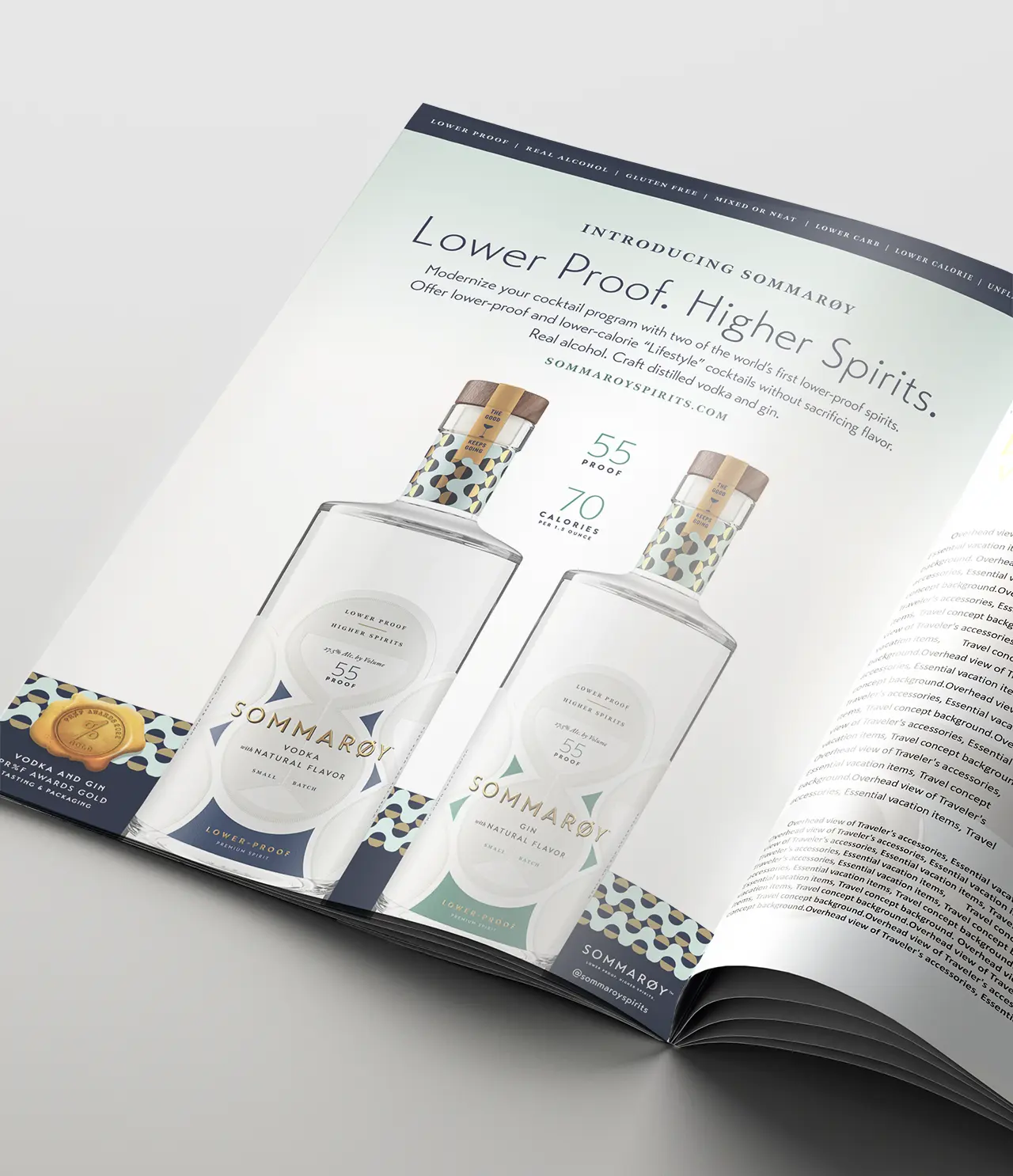 Make your move
We launched the Sommarøy brand with a website, custom investor deck, social media kickstart, and influencer promotion.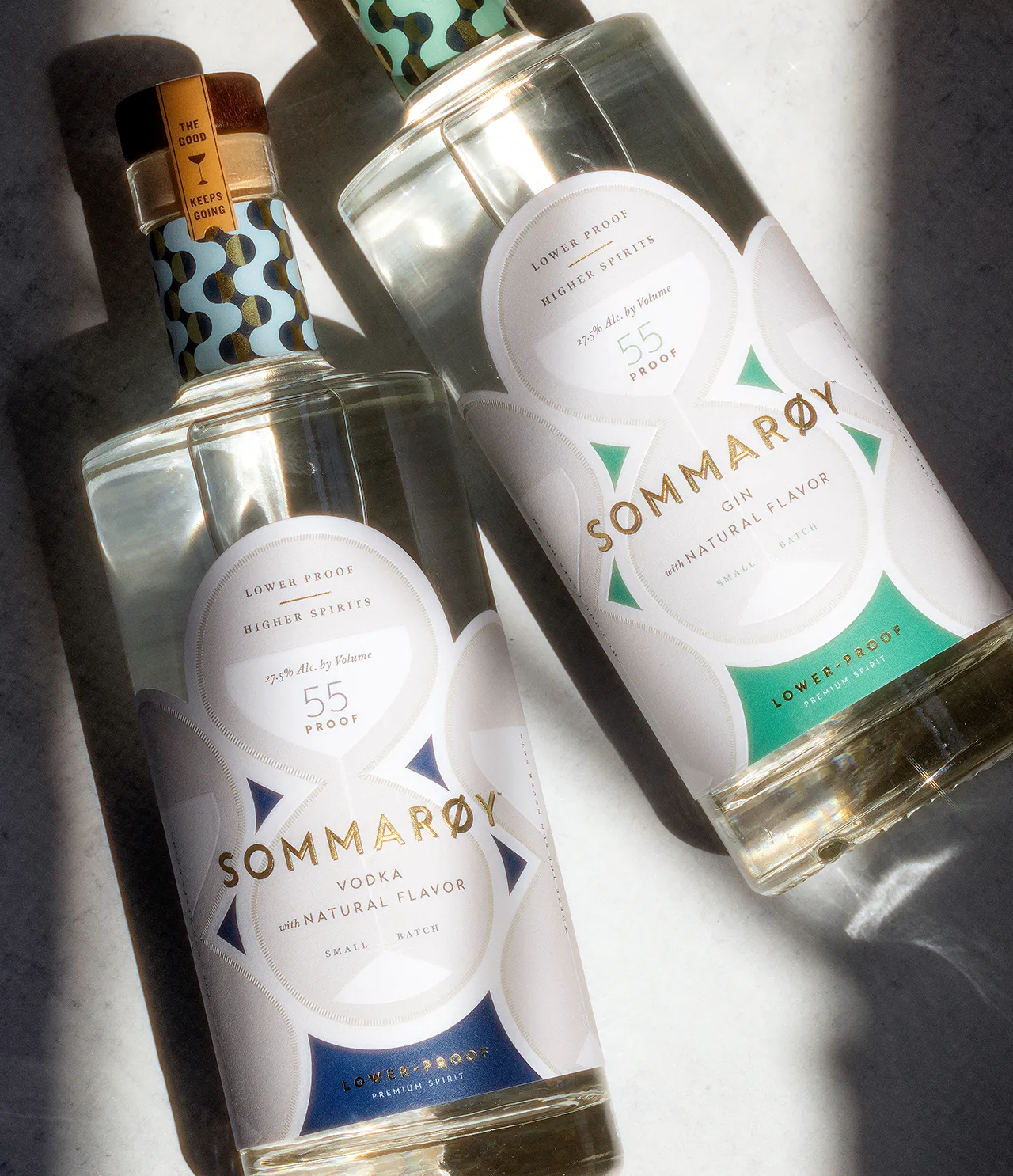 Solid gold
In 2022, Sommarøy's packaging was awarded a Gold Medal at the International Harper's Design Awards.
Photography by Nick Murway
We would love to tell you more.