Trocken Riesling
The Old World takes a spin
Trocken Riesling
The Old World takes a spin
Rieslings are typically known for their sweetness, with accompanying labels that skew traditional. A collaboration between Cooper's Hawk and Dr. Loosen, one of the oldest and most renowned riesling producers in Germany, yielded this uniquely dry varietal, which needed to defy common conventions and customer perceptions with a spirited, unconventional label.
Prost!
Trocken Riesling swept the 2021 Beverage Testing Institute's Annual Packaging Design Competition, winning a total of five awards including Best Paper Label. The previous year, it was awarded the Bronze medal at the 2020 Harpers Design Awards.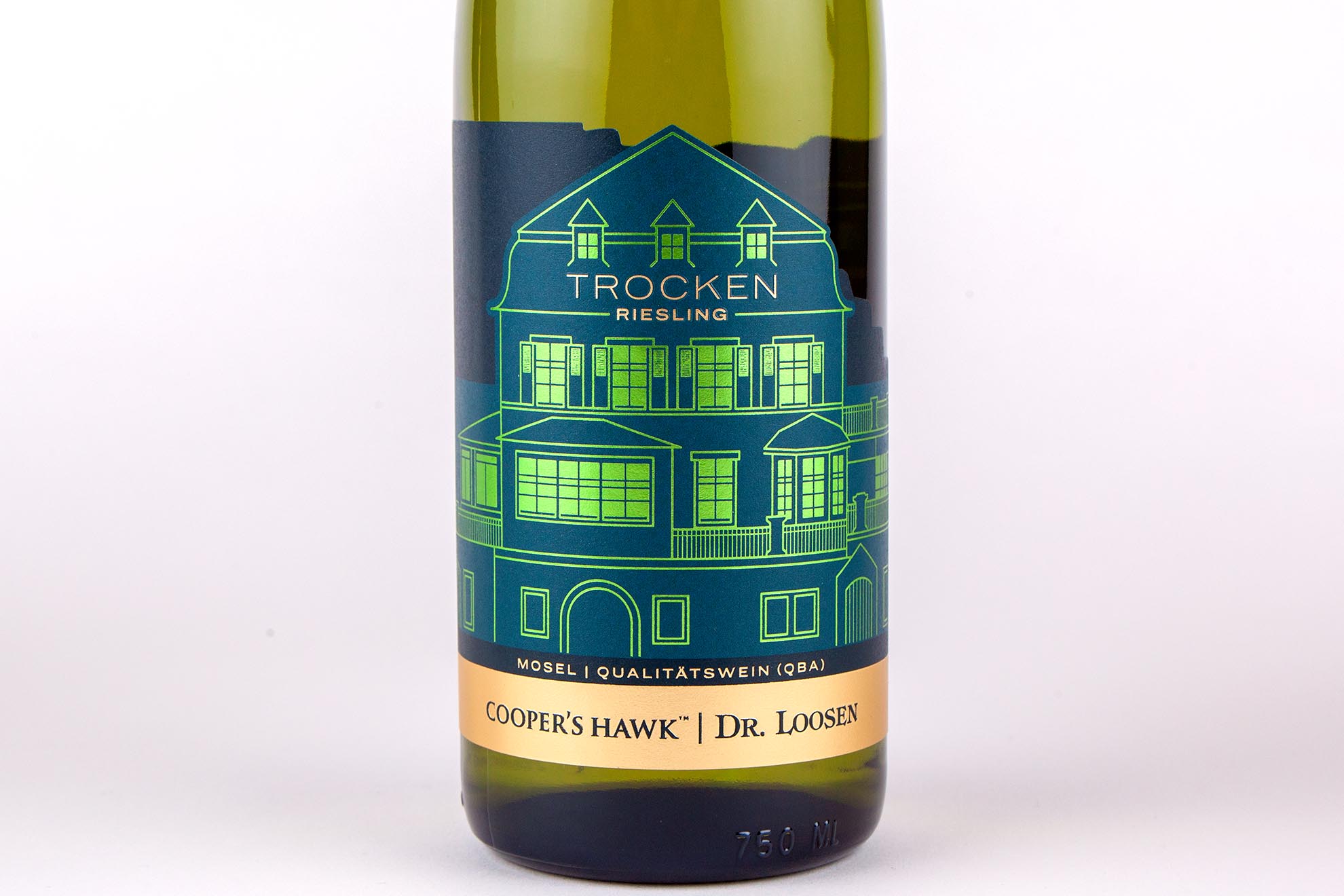 A little Old Country, a little rock-n-roll
A custom monoline illustration of the Loosen estate and unexpected lime-green foil gave this riesling a contemporary look while still honoring the traditional Dr. Loosen brand.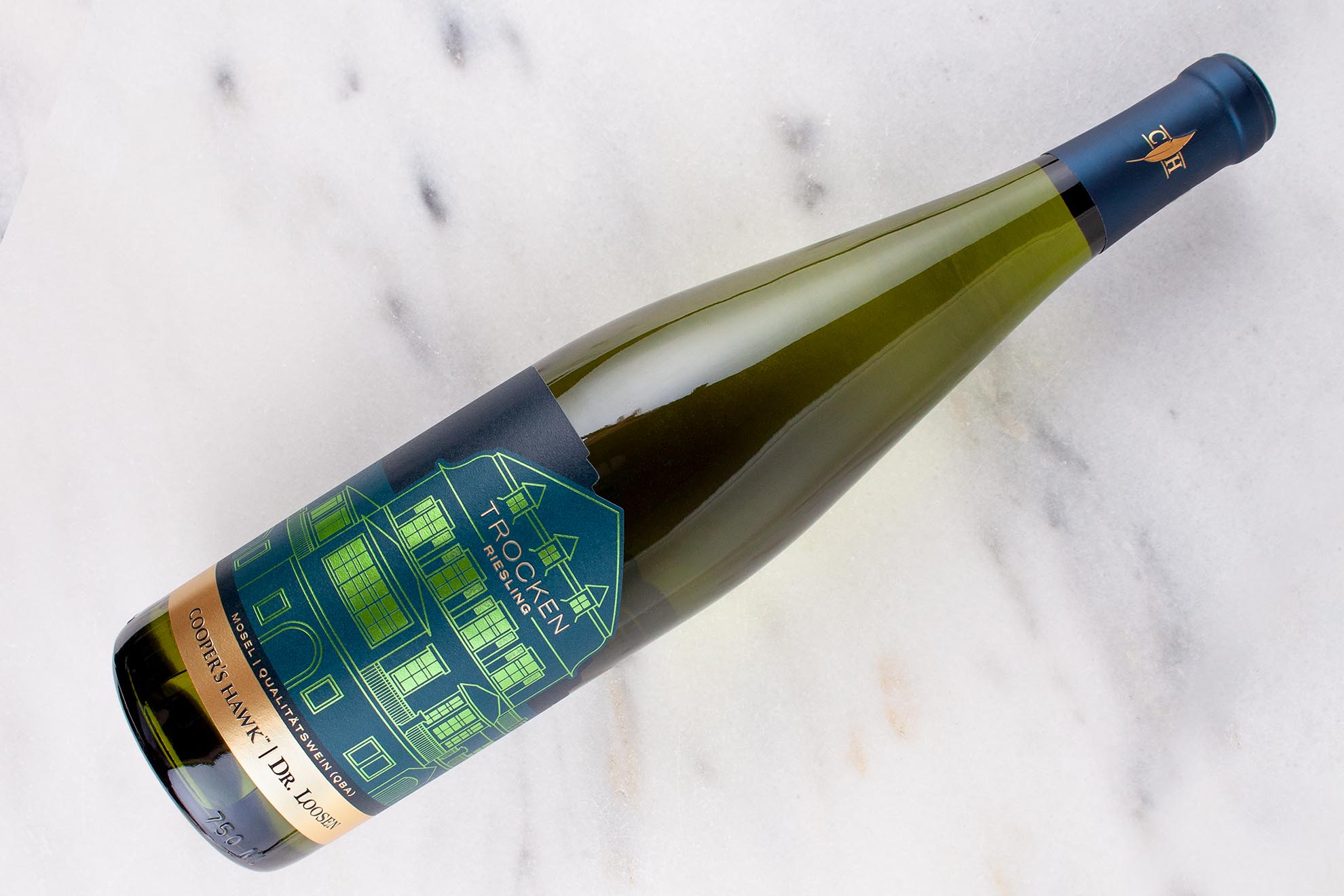 National geographic
The steep slopes of Germany's Mosel region inspired the jagged die cut on the bottle's back label.
We would love to tell you more.