Aussie GSM
Total Knockout
Aussie GSM
Total Knockout
Hailing from the land down under, Cooper's Hawk's Aussie GSM is a bold and brash red blend designed with the irreverent Australian spirit in mind.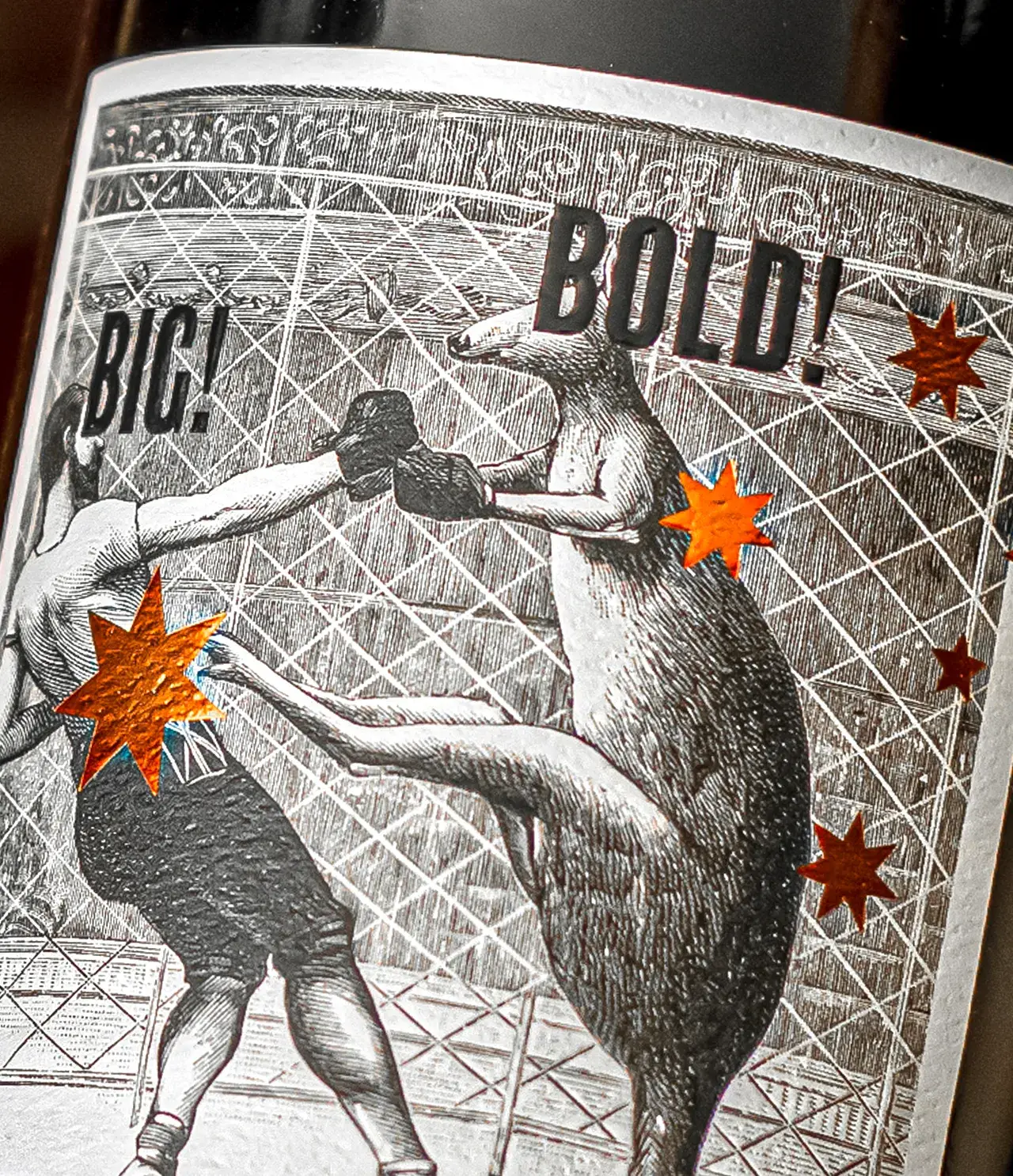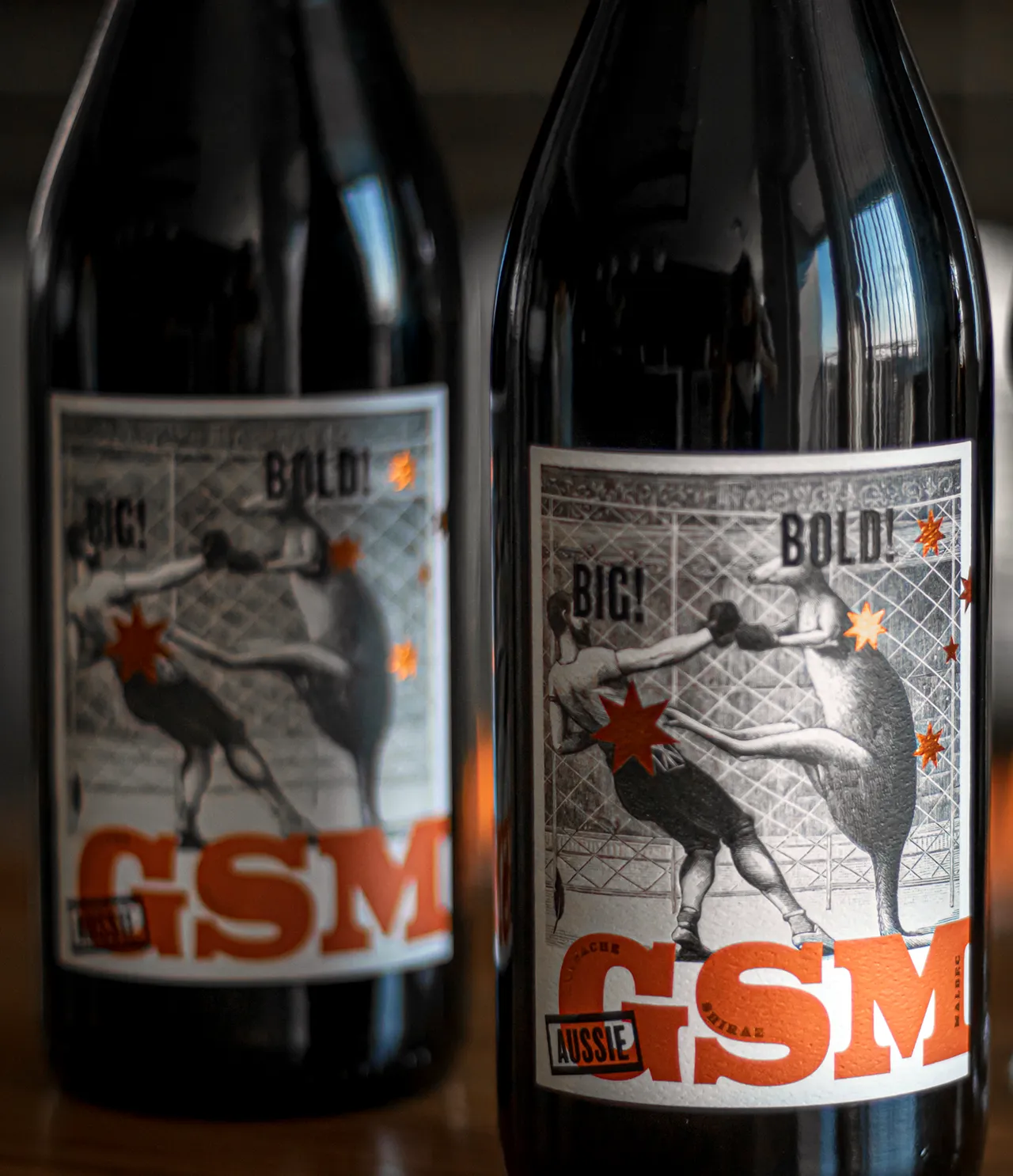 A one-two punch
An embodiment of the punchy flavor of this wine, the boxing kangaroo illustration is central to this bold label.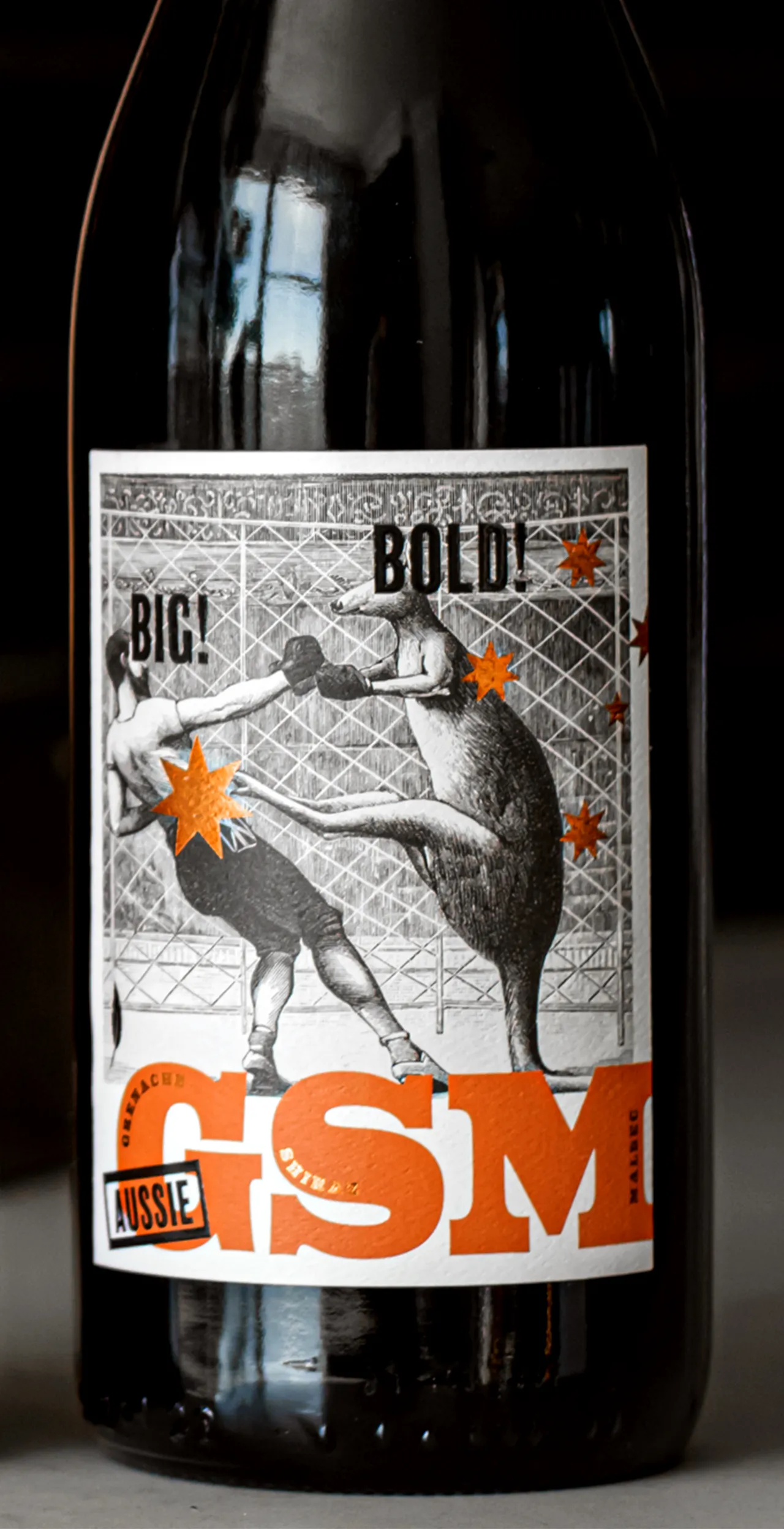 Aussie all the way
Copper-foil stars borrowed from the Australian flag connect this action-packed illustration with its home country.
Photography by Rae Ritrovato
We would love to tell you more.