Soleil Mimosa
A modern mimosa
Soleil Mimosa
A modern mimosa
Soleil Mimosa is the world's only bottled mimosa made with real fruit pulp. The VINT team designed a fresh new logo and suite of labels that speak to the real ingredients within and the playful nature of the brand.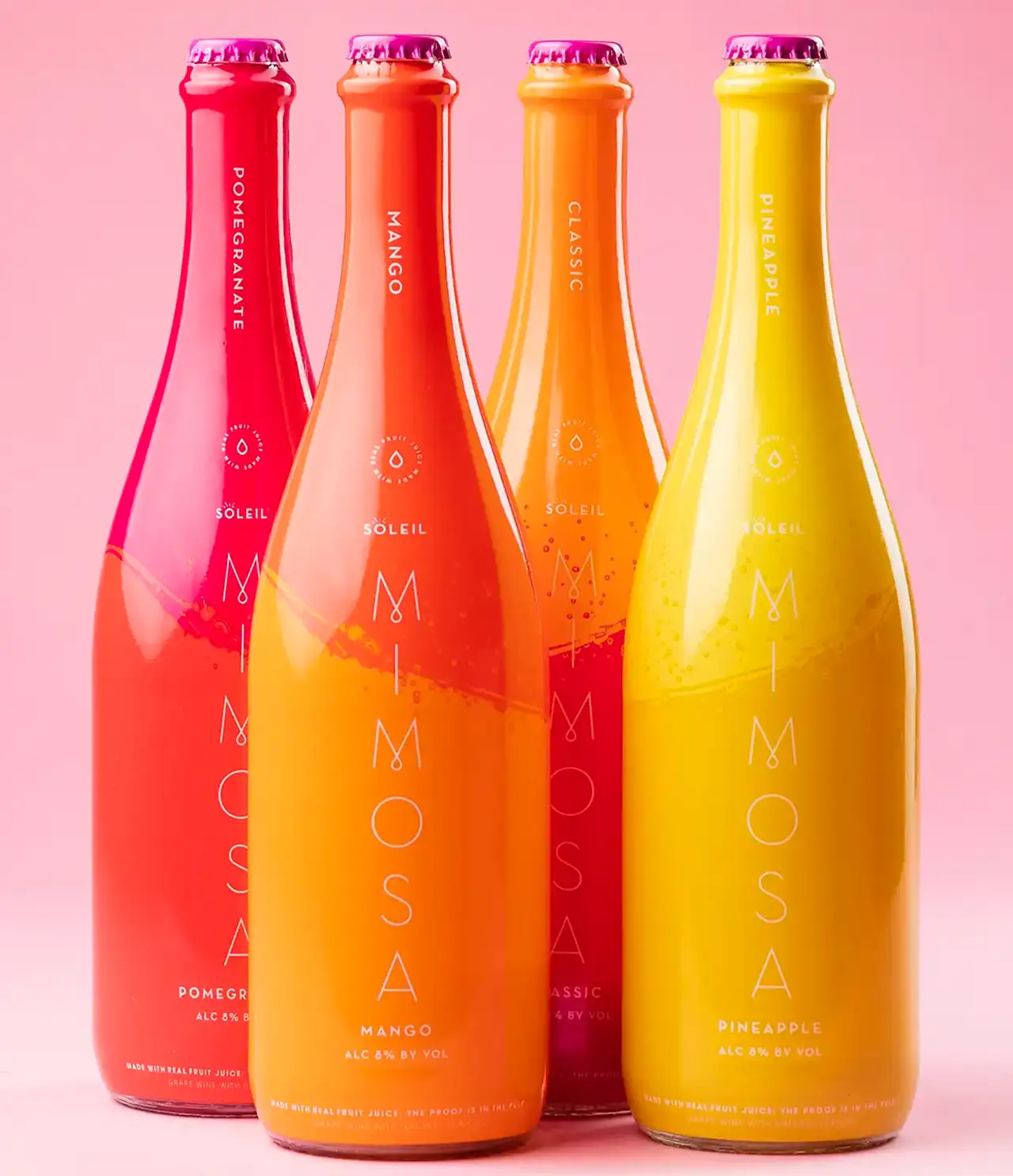 A real stand out
Bright, edible colors and a splashy graphic speak to the fresh juice inside of the bottle while also standing out on the shelf.
Fresh to the last drop
The new Soleil Mimosa logo incorporates a subtle juice droplet, a nod to the fresh ingredients inside the bottle.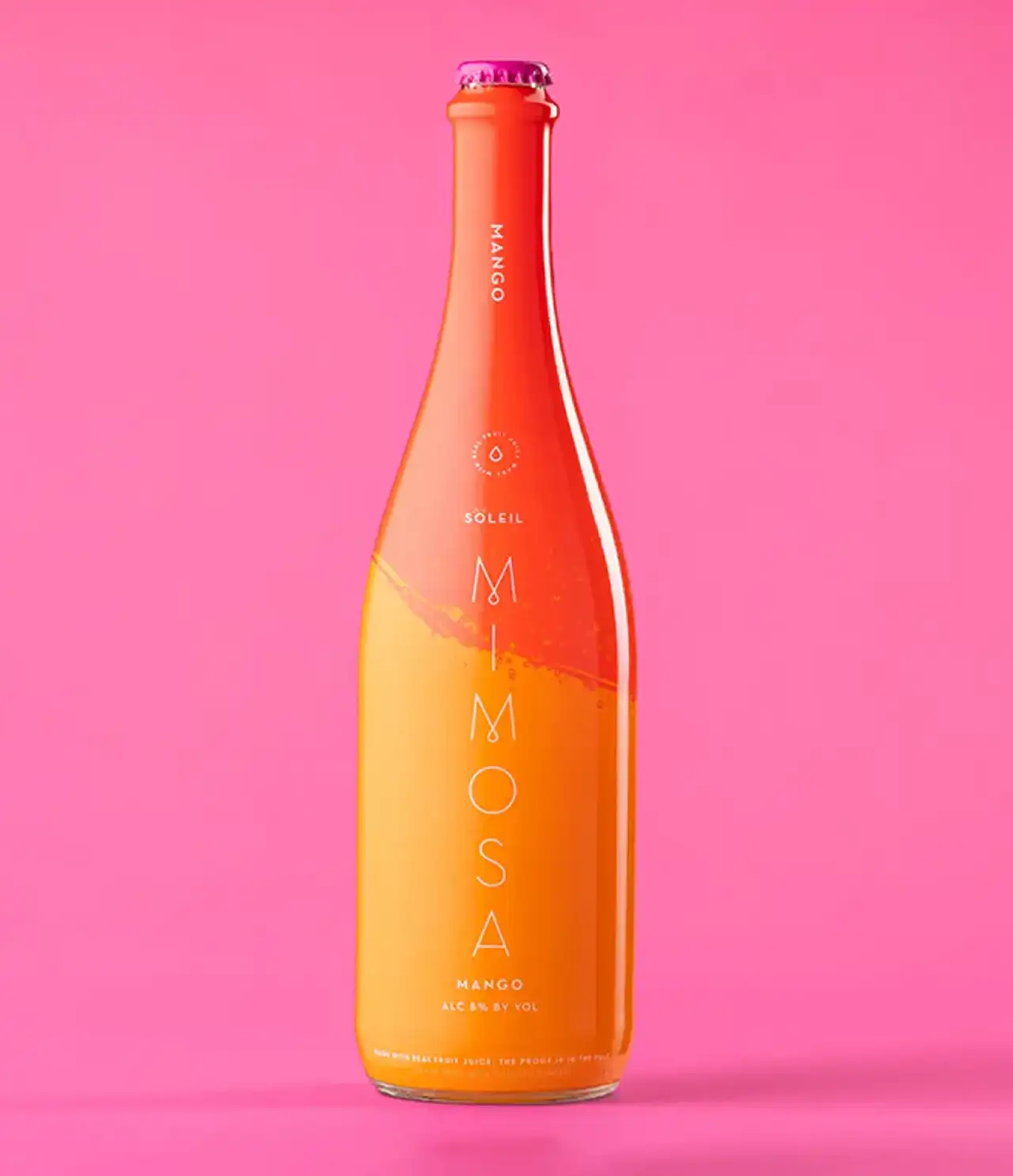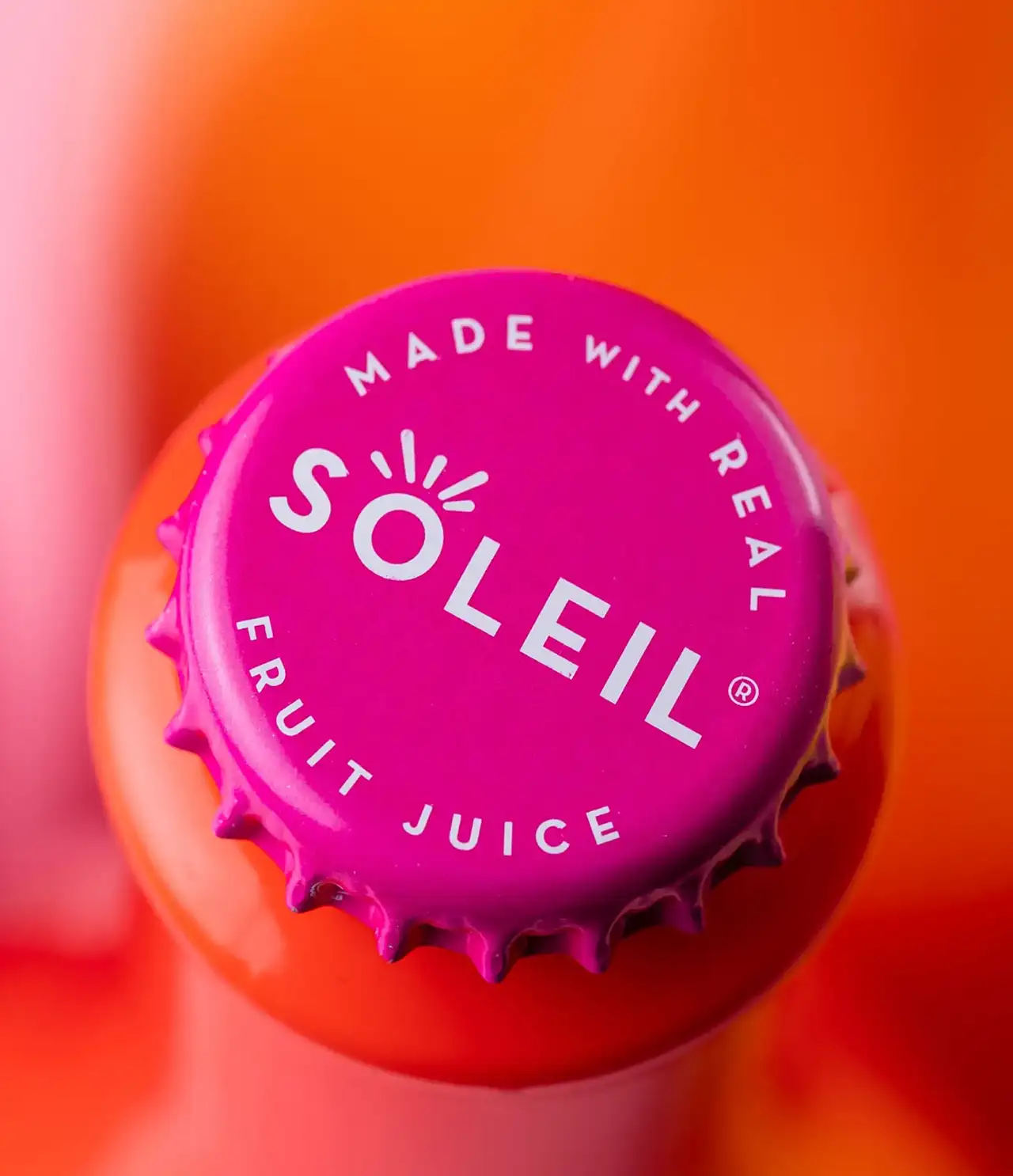 The results are in
Soleil Mimoas's packaging has been featured on the Die Line and has won a number of awards including a Gold Medal at the 2022 BTI Packaging Compendium and a Bronze Medal at the 2021 Harper's Design Awards.
Photography by Marcin Cymmer
We would love to tell you more.