Global Cuvée
Around the world
Global Cuvée
Around the world
Released for Cooper's Hawks' 17th anniversary, this wine sourced grapes from 17 different vineyards and 7 different countries for a truly worldly red blend.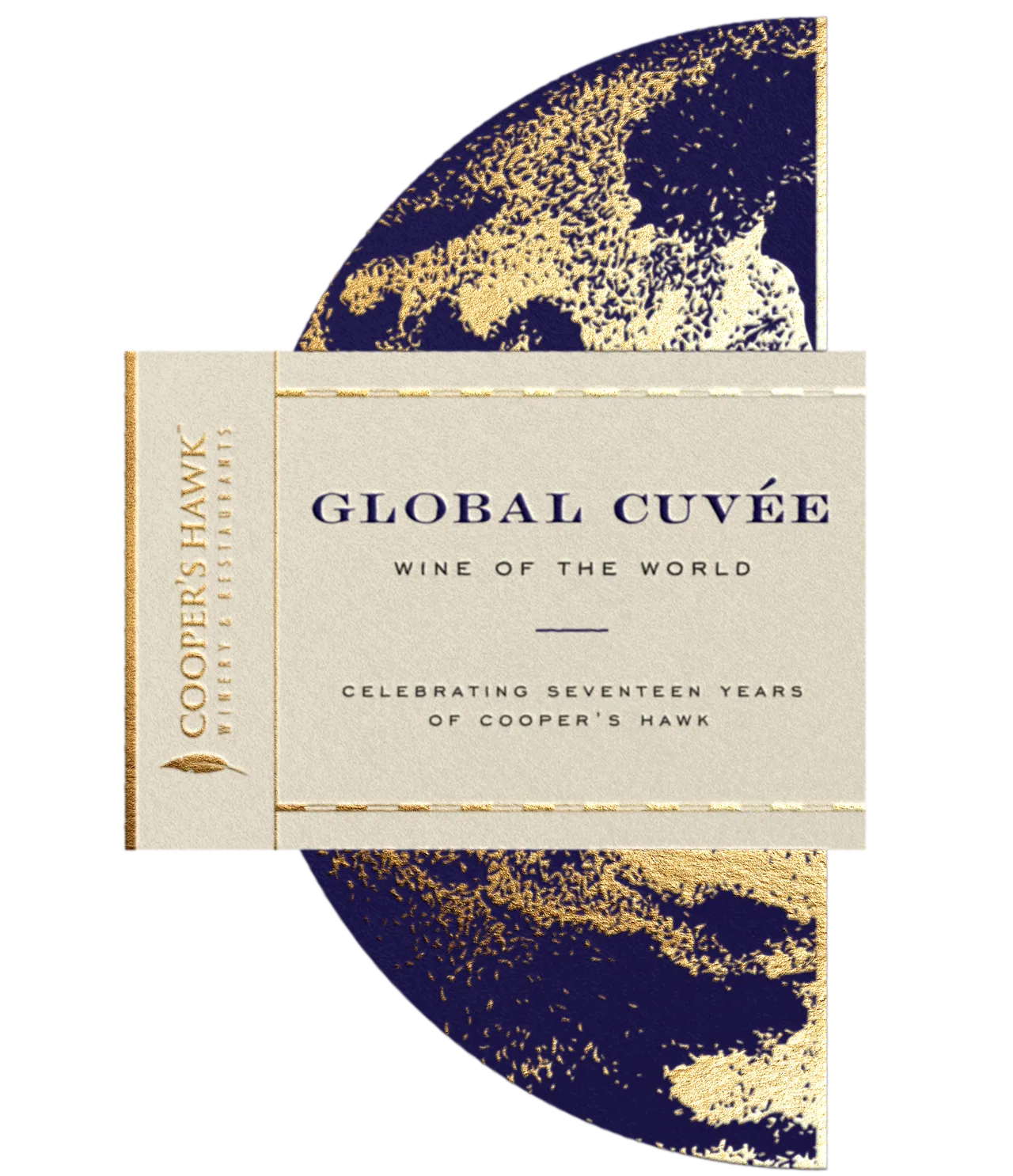 The world over

Inspired by antique maps and tickets, this elegant label evokes the spirit of travel and adventure.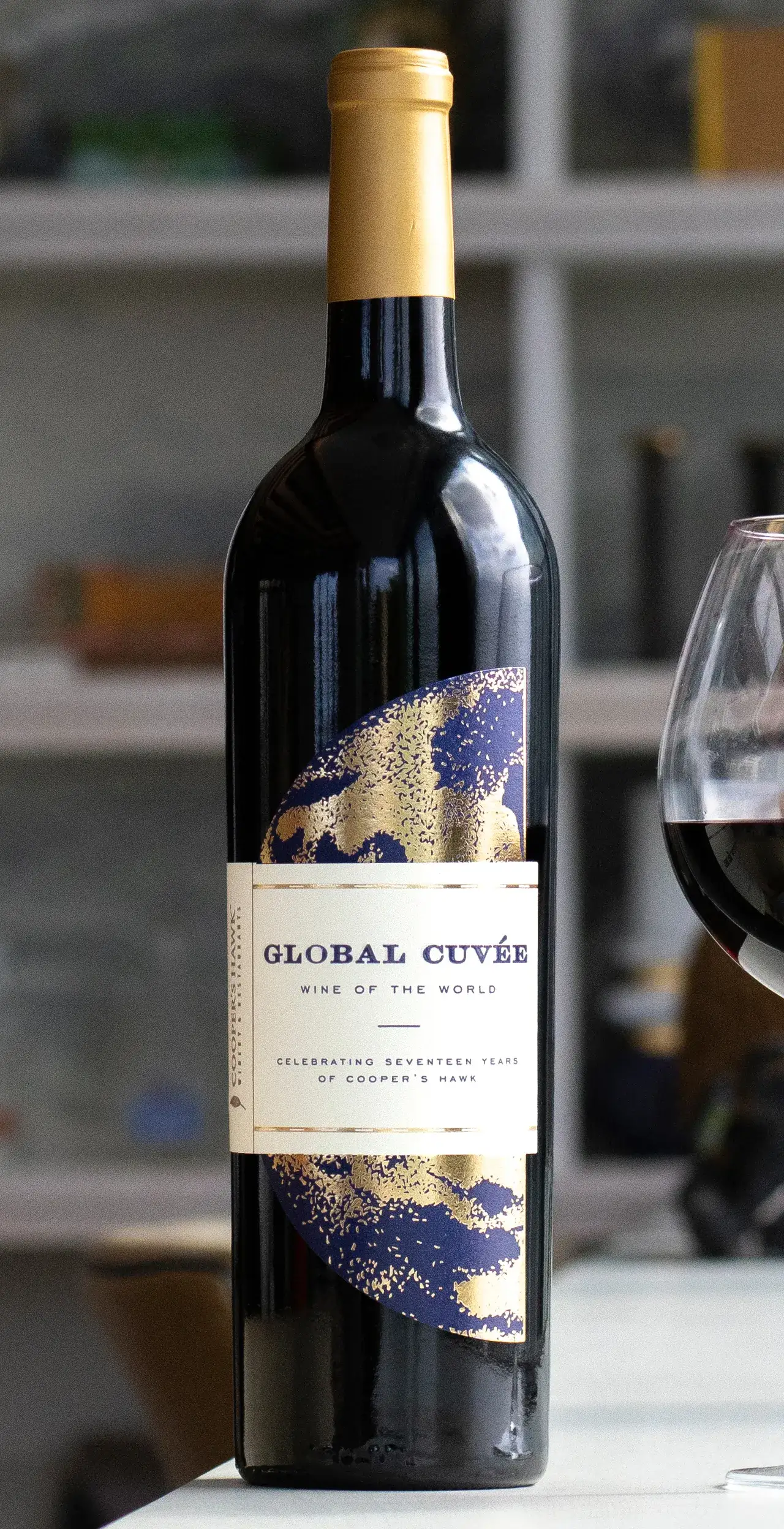 A global sensation
Cooper's Hawk's Global Cuvée was a Silver Medal Winner at the 2023 BTI Packaging Compendium.
Photography by Rae Ritrovato
We would love to tell you more.