Clone 27
Double billing for an intriguing varietal
Clone 27
Double billing for an intriguing varietal
Clone 27, a muscat in the body of a sauvignon blanc, features a label with a reversible design—elegantly offbeat, like the wine within.
between the lines
Linear details bring harmonious, understated beauty to this rare gem.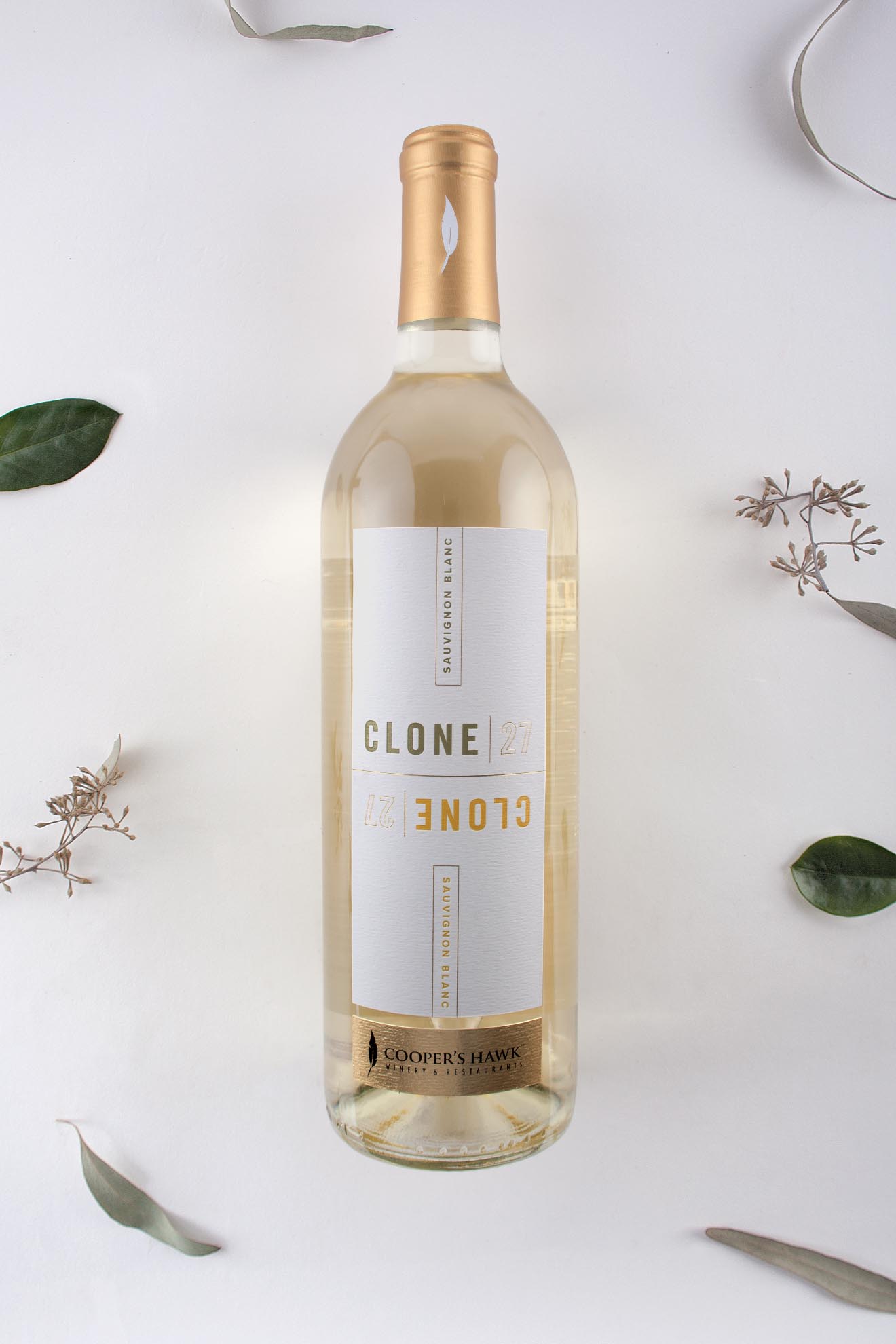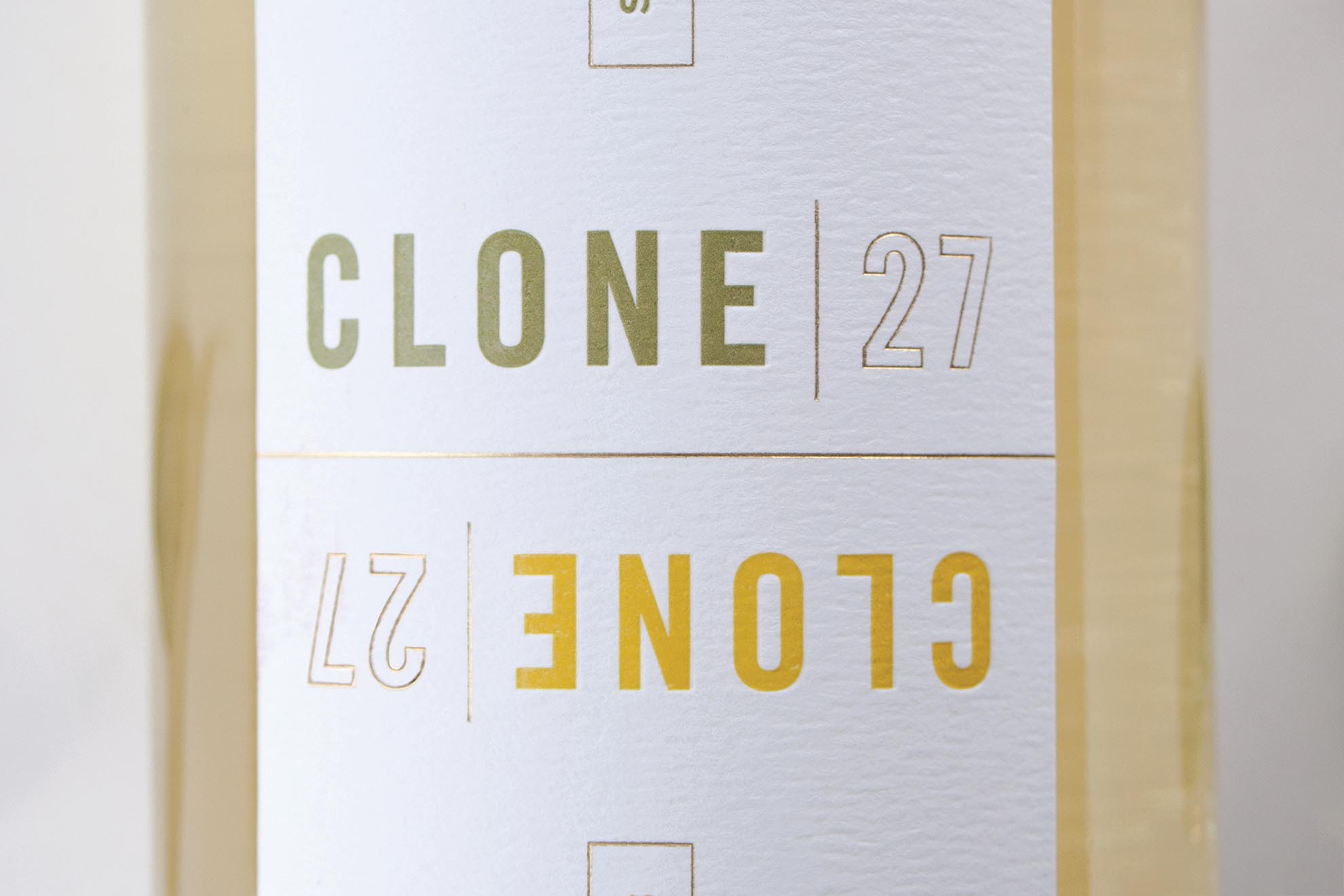 A dynamic duo
This reversible label pairs gold and clear foils with a white felt paper stock.
We would love to tell you more.