The dramatic Dodici—twelve in Italian—was a barbera-sangiovese blend unveiled to commemorate Cooper's Hawk's 12th anniversary. Its large-scale, screen-printed design, based on the Roman-numeral twelve, maximized impact without the limitations of a paper label.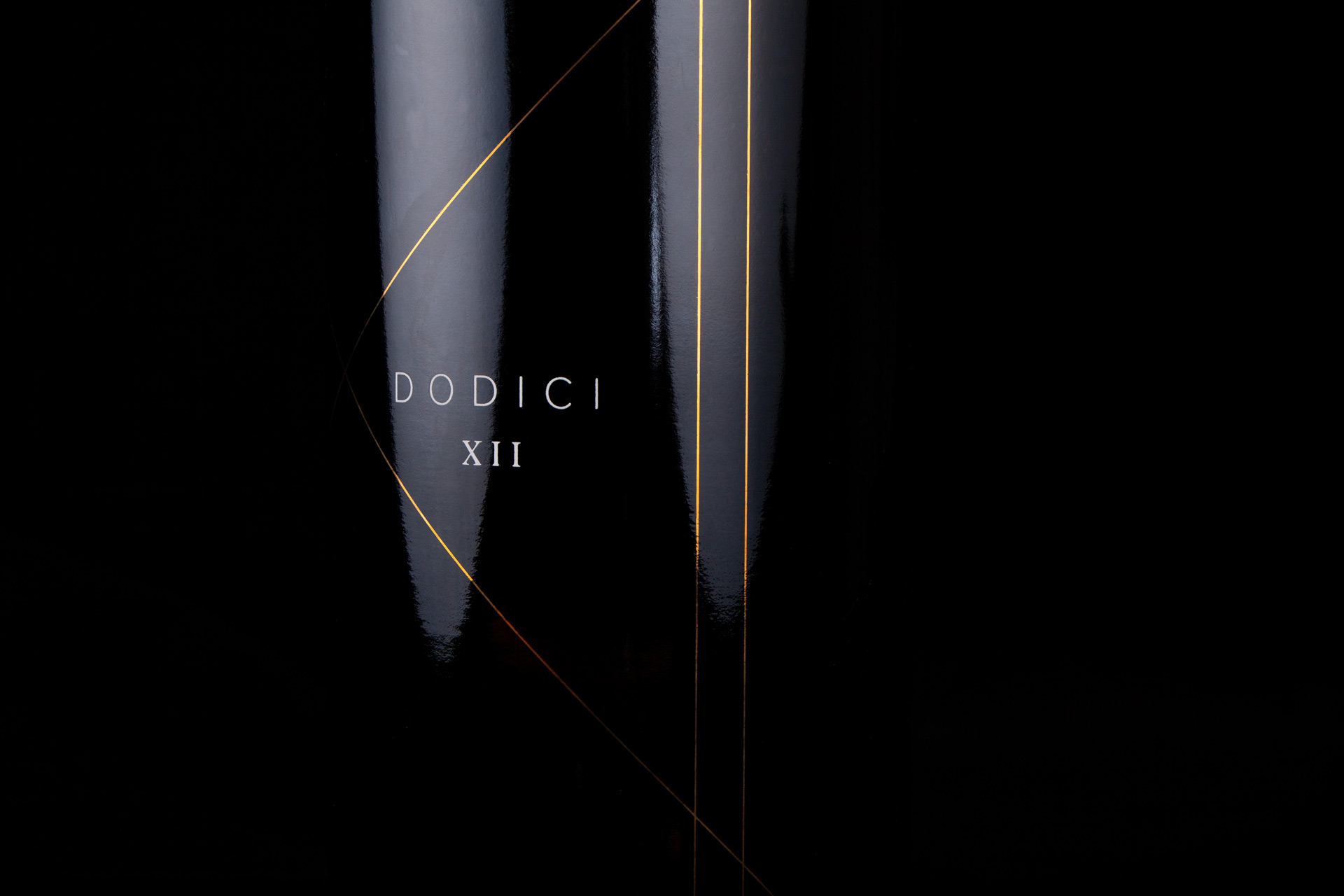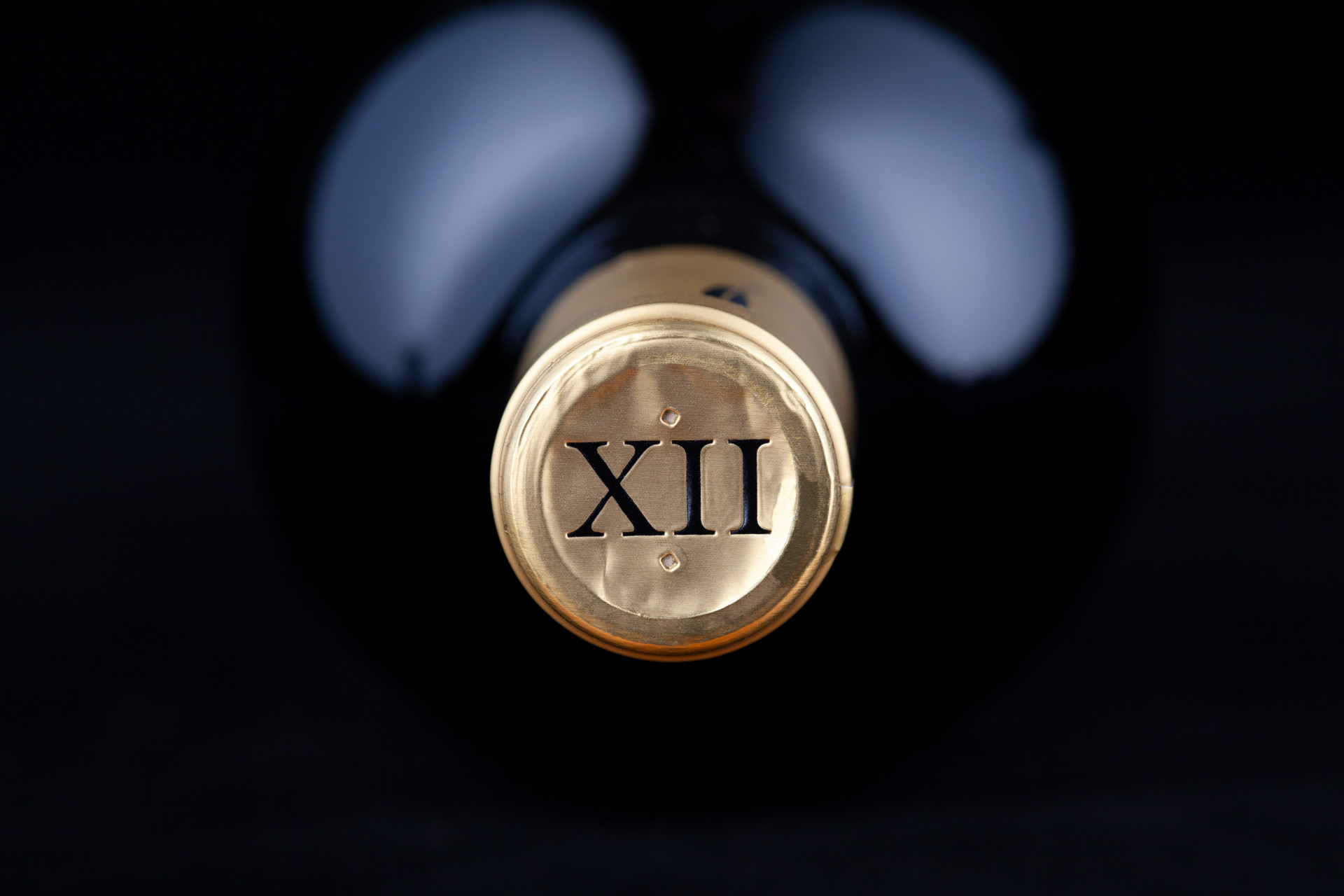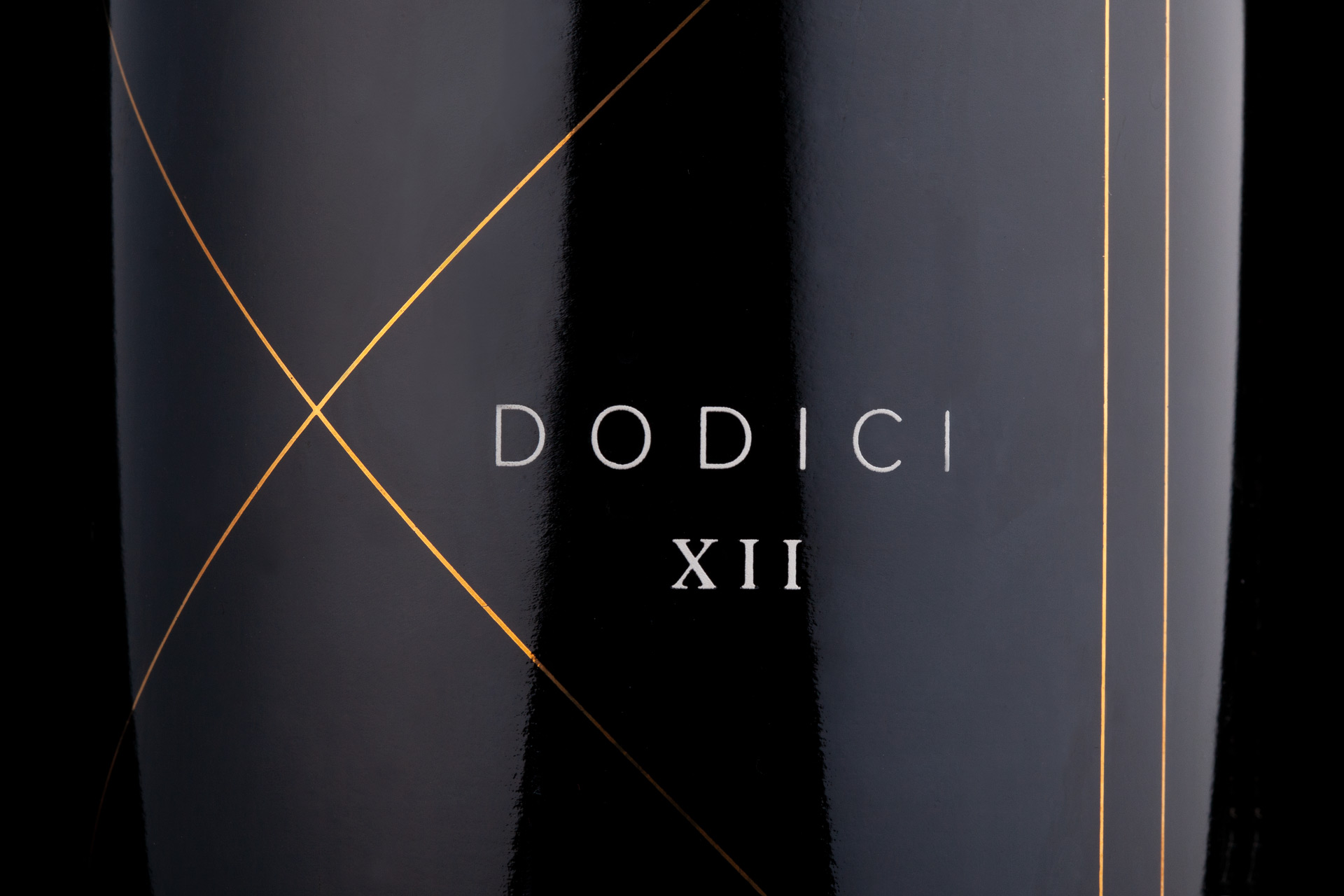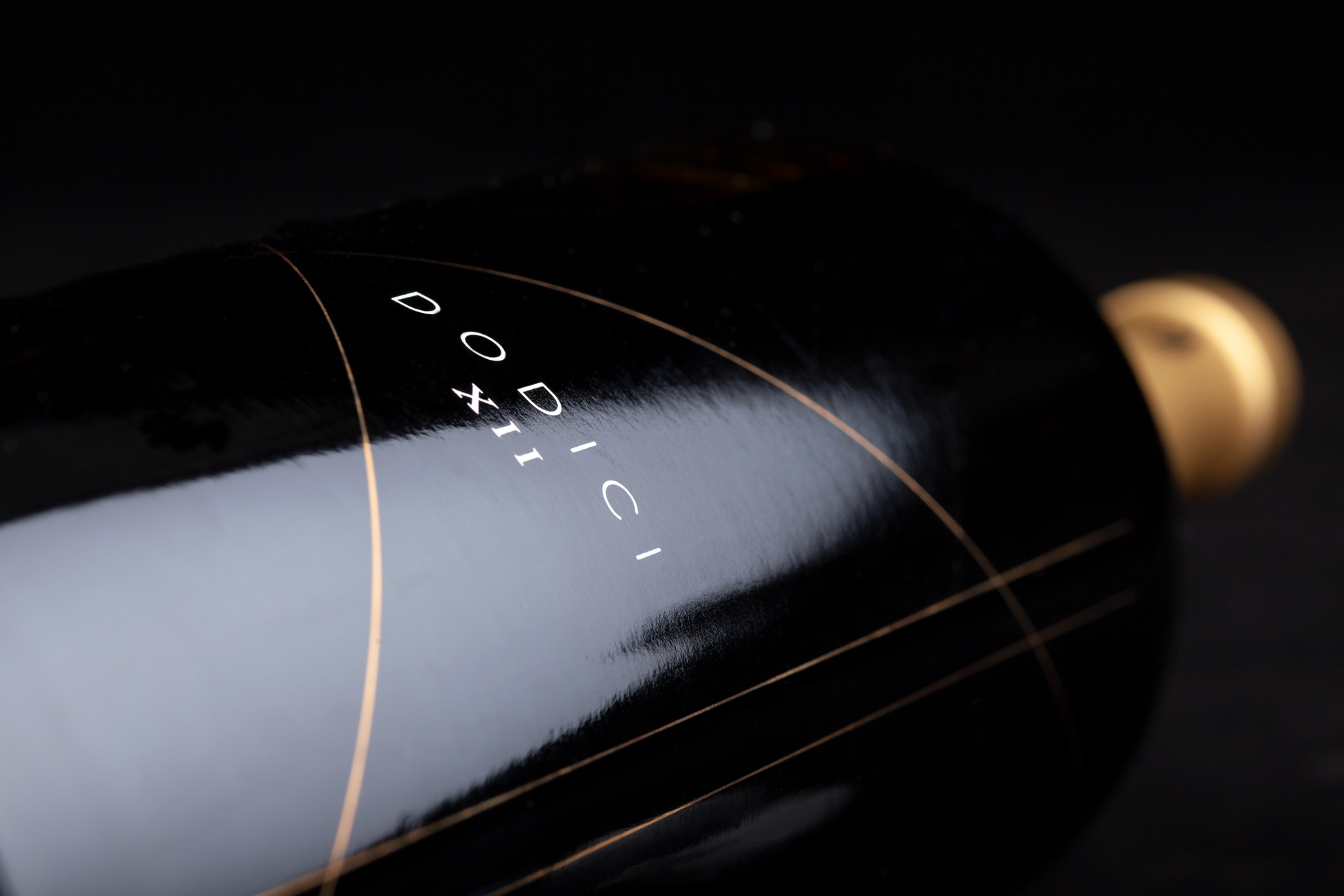 The finer details
Thin strokes, screen-printed in mirrored gold, prove that a hyper-minimalist design can still yield dramatic results.
We would love to tell you more.