Screen Actors Guild Artist's Red Blend
 A celebration of artistry and craft
Screen Actors Guild Artist's Red Blend
 A celebration of artistry and craft
In 2019, Cooper's Hawk became the official wine partner of the Screen Actors Guild Awards, with its inaugural bottle design commemorating 25 years. The following year, we evolved the design to differentiate it from the previous year's label while maintaining the spirit of the Awards.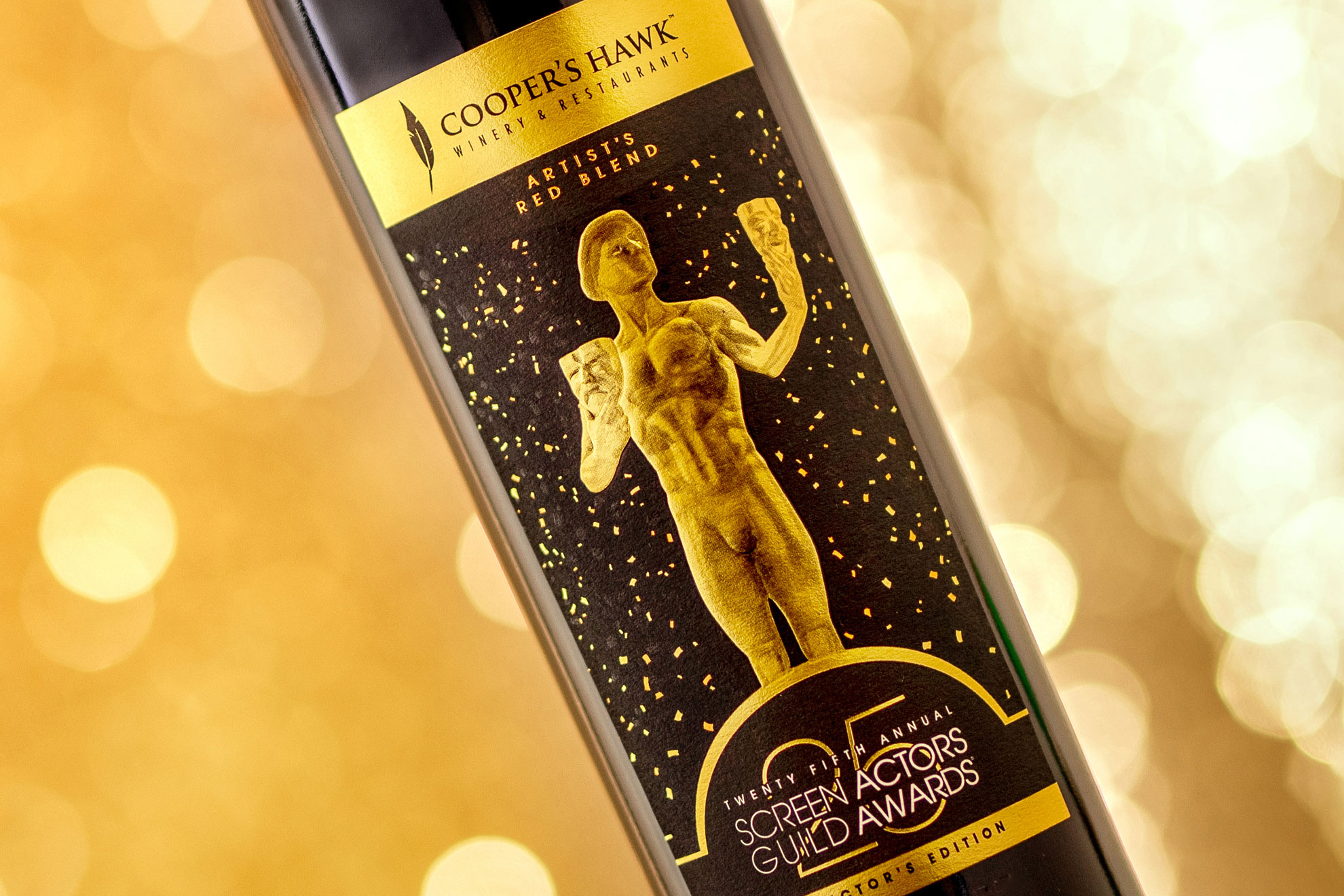 High drama
A sculptural emboss of the Actor and multiple metallic foils on a felt stock give this label an iridescence that appears beautifully on camera—and on the table.
Flair and flash
Served at attendees' tables during the televised awards ceremony,
and seen by more than 6.5 million viewers,
each element of this design was carefully considered to maximize visibility on screen and in photos.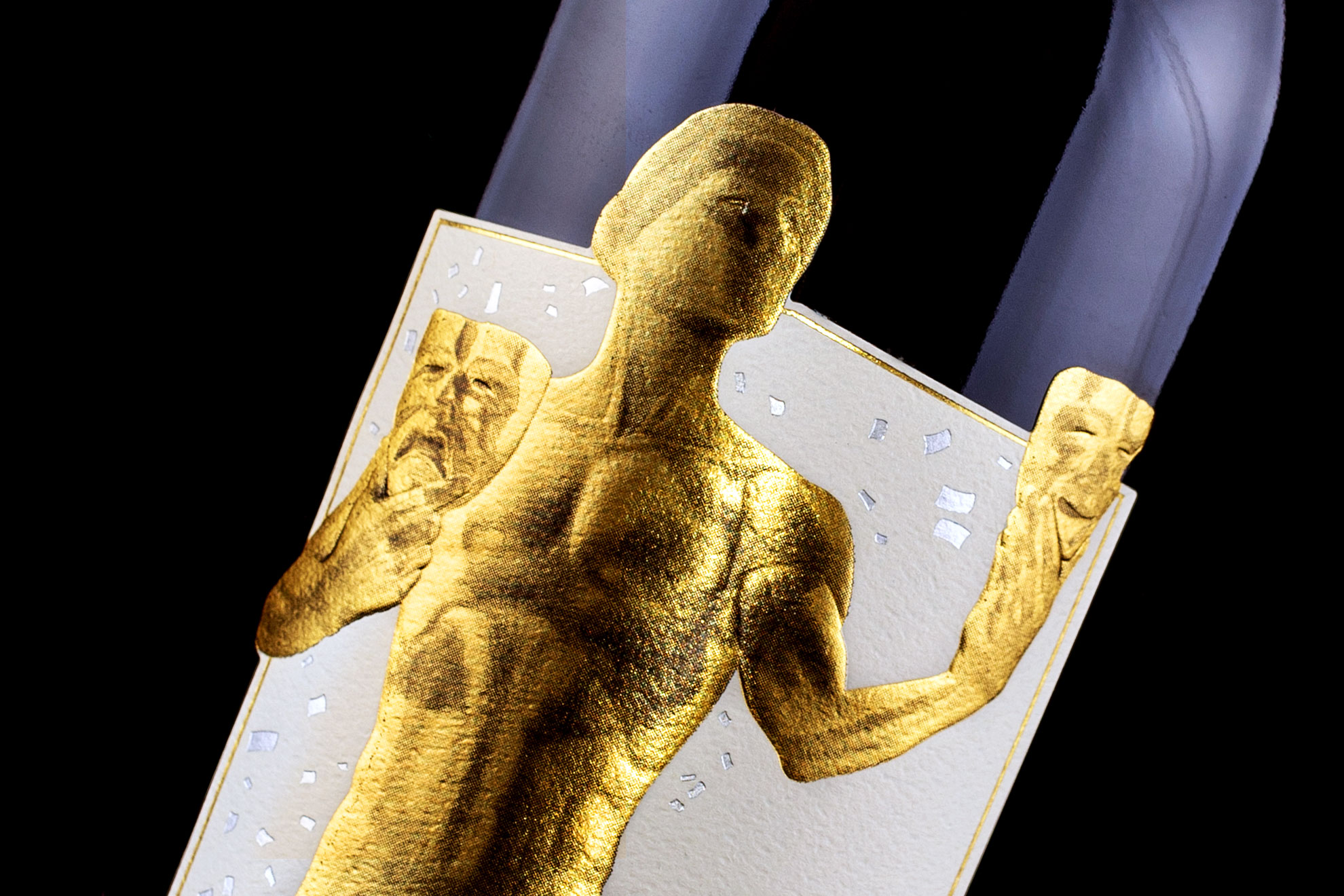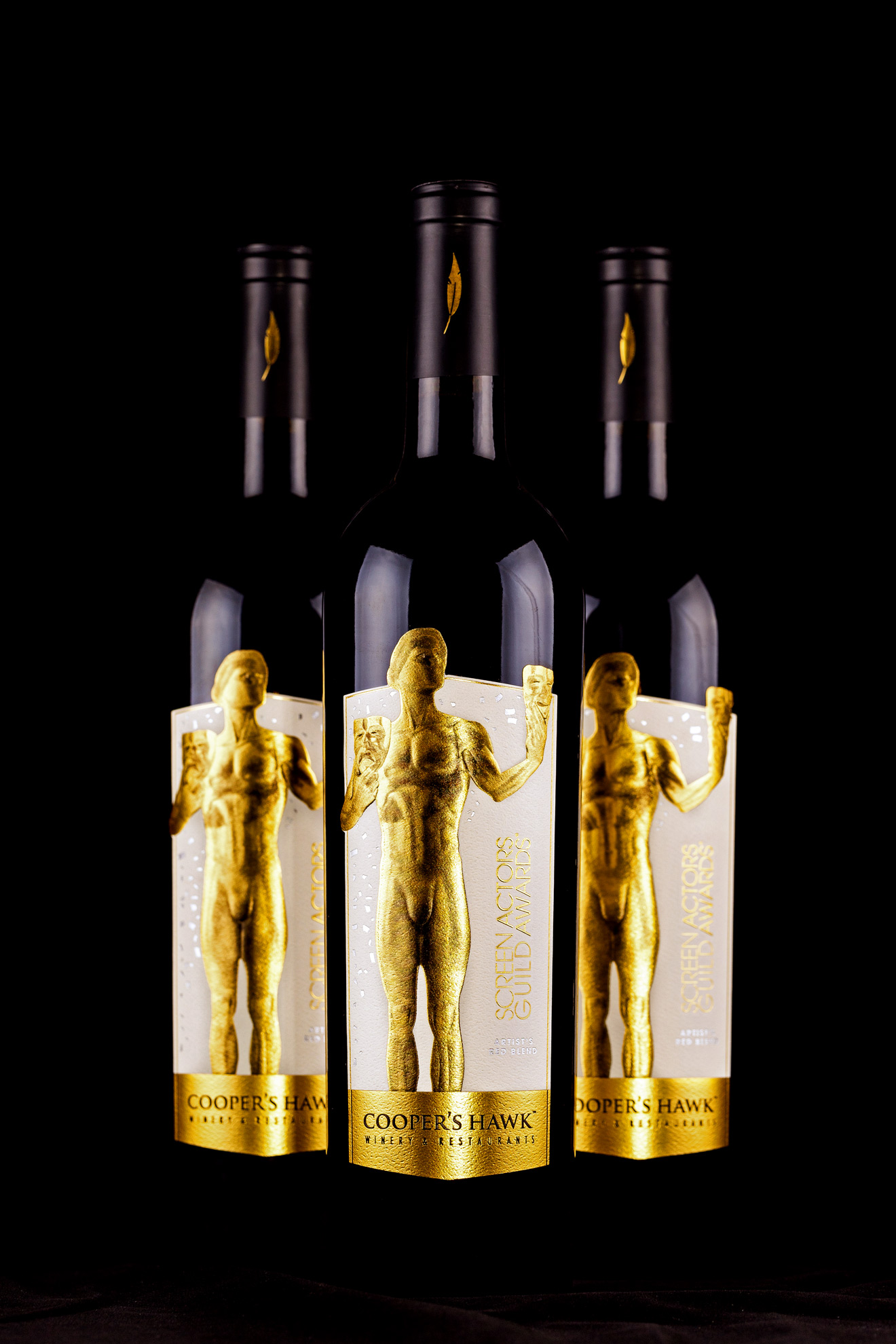 We would love to tell you more.