South African
Vibrant Elegance
South African Red Blend
Vibrant Elegance
South Africa is a robust wine-growing region with exuberant culture and energy. Our label design for this unique red blend pairs the region's refined winemaking legacy with colorful, traditional patterns.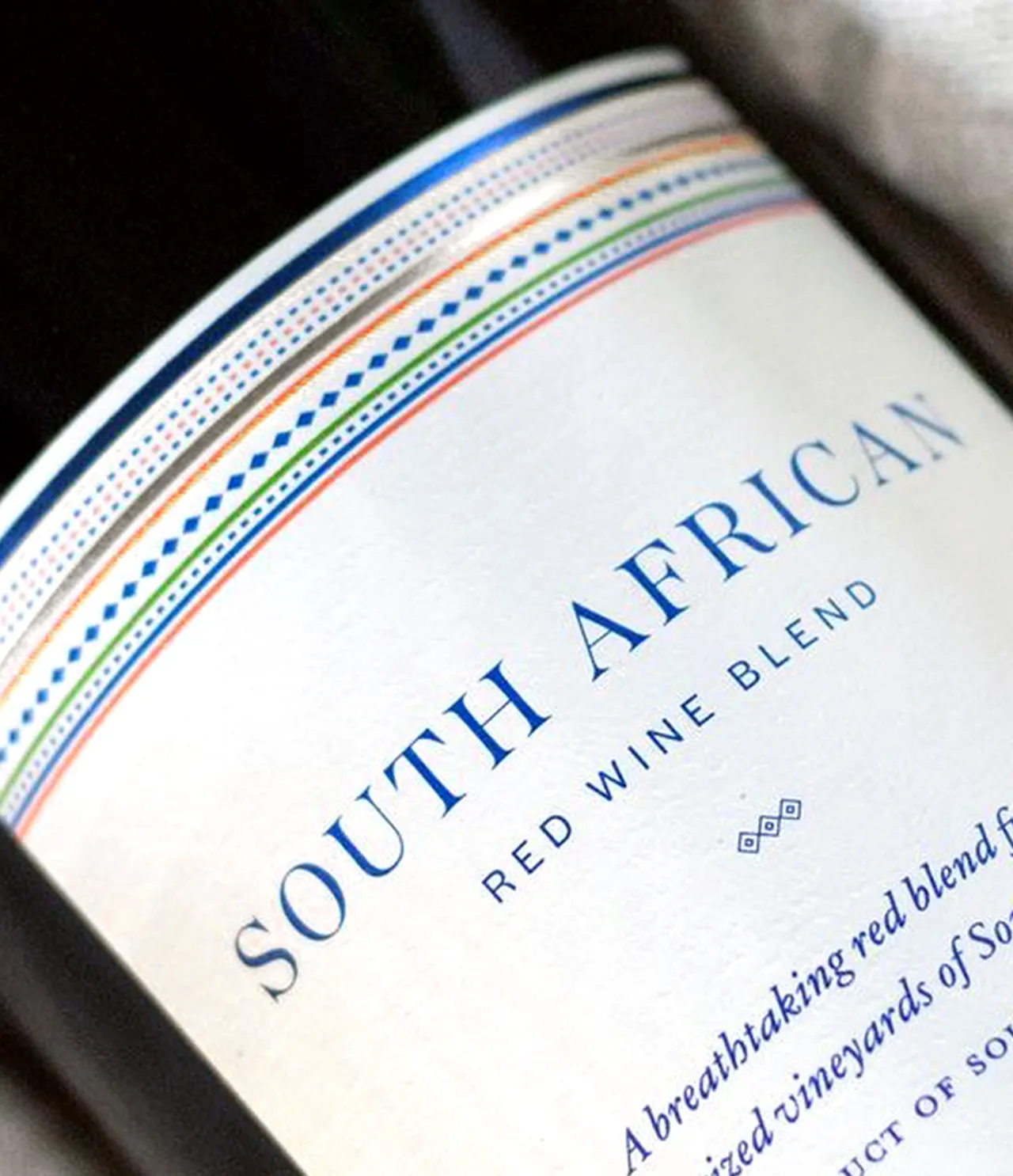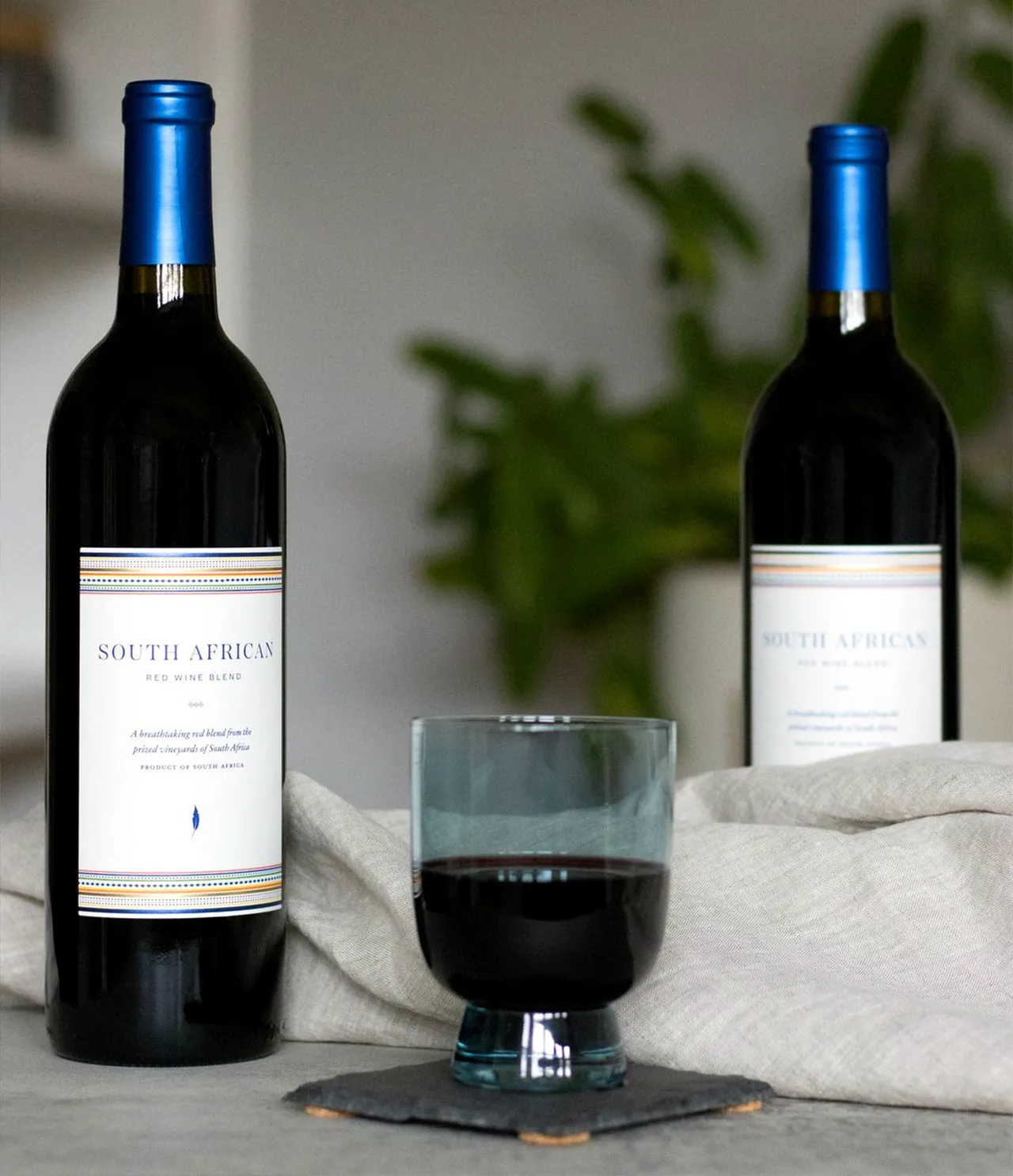 Pattern Party
Taking inspiration from traditional South African textiles, our label incorporates bands of colorful, foil patterns in a sleek, classic layout.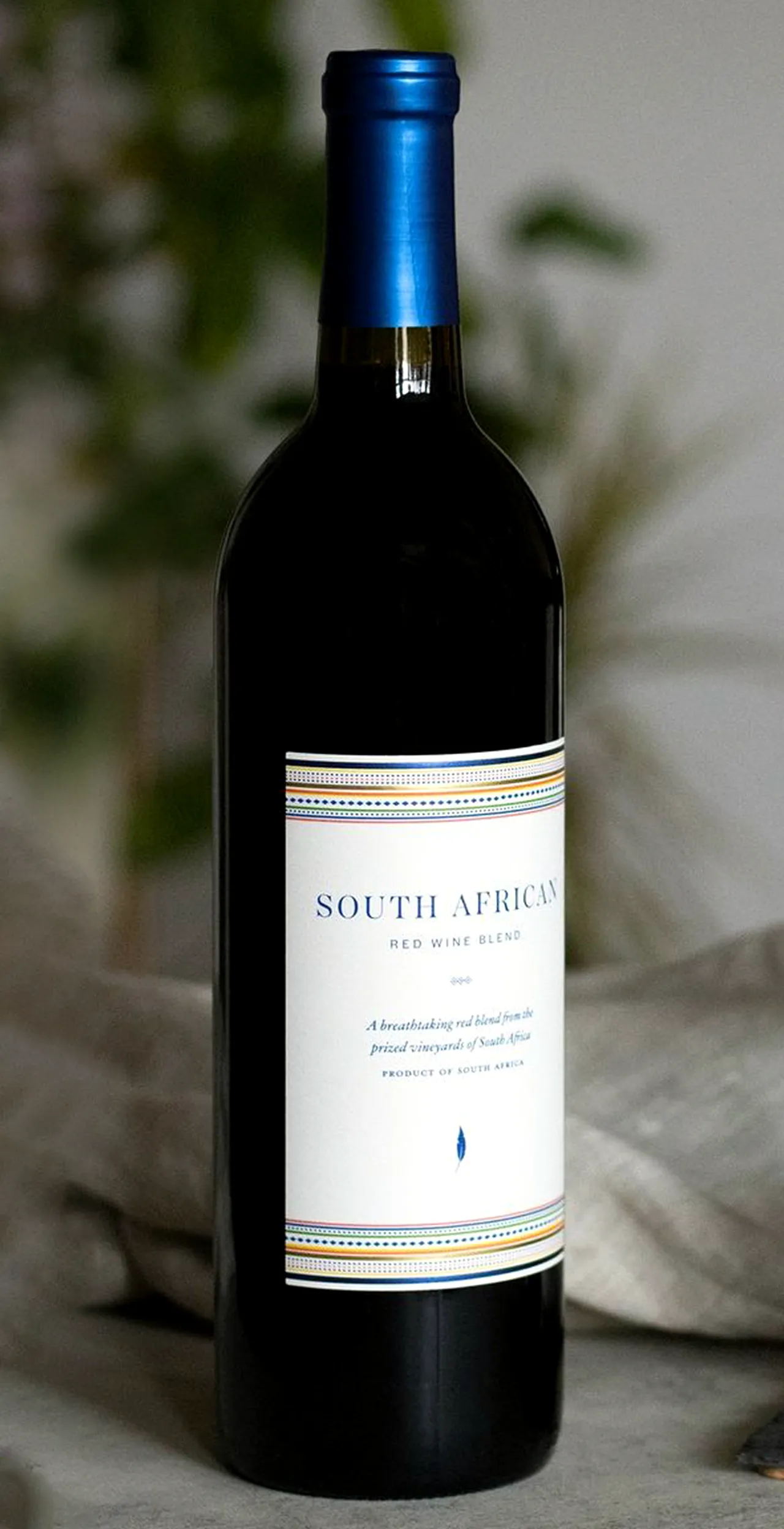 Anything but traditional
Though considered a
New-World region, South African wine label design leans traditional. Our label design honors these established conventions, adding flair with

bright, colorful foils and an electric-blue capsule.
Photography by Rae Ritrovato
We would love to tell you more.