VINTED: Episode 12
Brand Story, Narrative, and Defining Your "So What" With The Industry Collective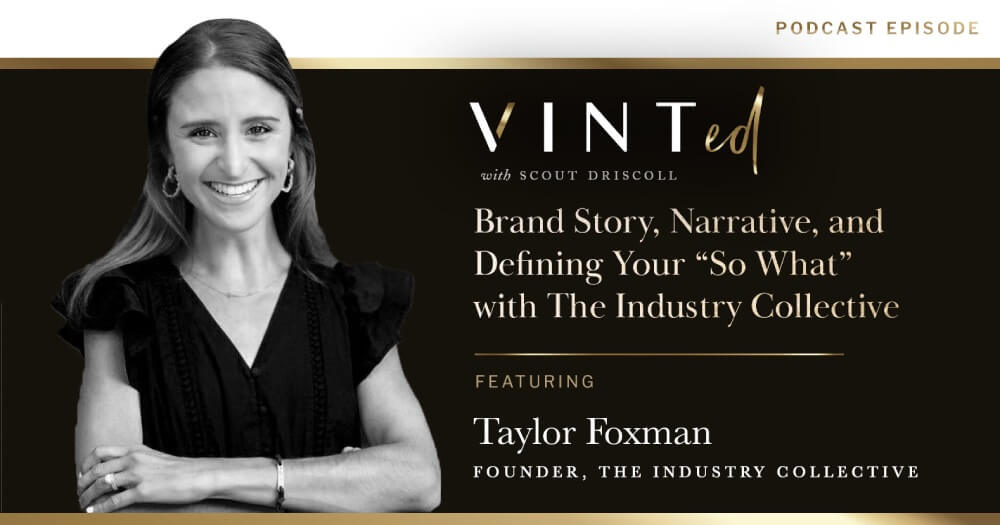 How can emerging brands find their voice and receive the support needed to blossom? 
Taylor Foxman and her team at The Industry Collective are helping young brands get visible, tell their story, and navigate the beverage alcohol industry. Customized for each brand, The Industry Collective's strategies are guiding companies to find their "so what" and differentiate themselves from others in the wine, beer, and spirits space. Because the market is so saturated, Taylor says it's critical to branch out in surprising and fresh ways. So, how can you do exactly that?
In this episode of VINTed, Scout Driscoll sits down with Taylor Foxman, Founder and CEO of The Industry Collective, to talk about how growing brands can get clear on their identity and strategy. Taylor discusses why she started The Industry Collective, what she's learned from working with various brands, and why a people-focused approach matters. Stay tuned!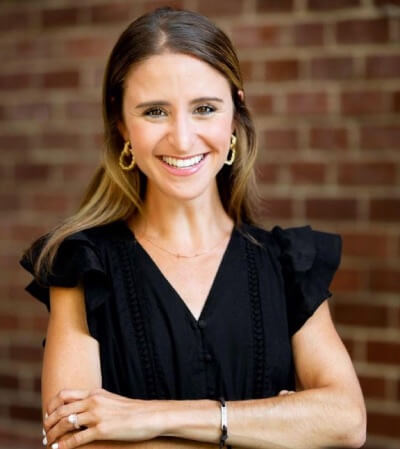 This Episode's Featured Guest
Taylor Foxman is a veteran beverage alcohol expert with over a decade of experience, having worked for globally recognized wine, beer, and spirit companies. Most recently, she worked with Pernod Ricard in addition to others such as Gruppo Campari, Jägermeister, Patrón Spirits, and Stoli. Currently, Taylor is the Founder and CEO of The Industry Collective, a leading beverage alcohol advisory firm for emerging brands in the sector. She also is a Co-host of beverage and CPG podcasts as well as a strategic advisor for two notable venture capital firms focused on investments across the beverage, technology, and hospitality areas. 
"There is room to take some of the data that we now have at our fingertips and figure out innovative ways to leverage that consumer in new and unexpected manners."
Here's a Glimpse of What You'll Learn
Key Episode Takeaways
Taylor Foxman talks about why she started The Industry Collective
Using your founder story to differentiate your authentic brand 
What can the wine industry learn from the cannabis industry?
Taylor discusses the types of clients she loves to work with — and how she adds value to their businesses
Sponsor for this episode…
This episode is brought to you by VINT wine branding and design, where rich storytelling meets smart design.
At VINT, our studio goes beyond the label, guiding wine brands through strategic branding and packaging evolutions. Our work with Cooper's Hawk has helped them grow the nation's largest wine club to over 450,000+ members. Some of our favorite label designs have included Cooper's Hawk collaborations with winemakers like John Charles Boisset, Ernie Loosen, and Francis Ford Coppola.
What makes VINT unique is our zero ego, Midwestern work style, our all-woman team, and our 20 years of experience in consumer brands across industries.
Learn more about VINT at Vint.Studio.
For a free label audit for your brand, email us at hello@vint.studio.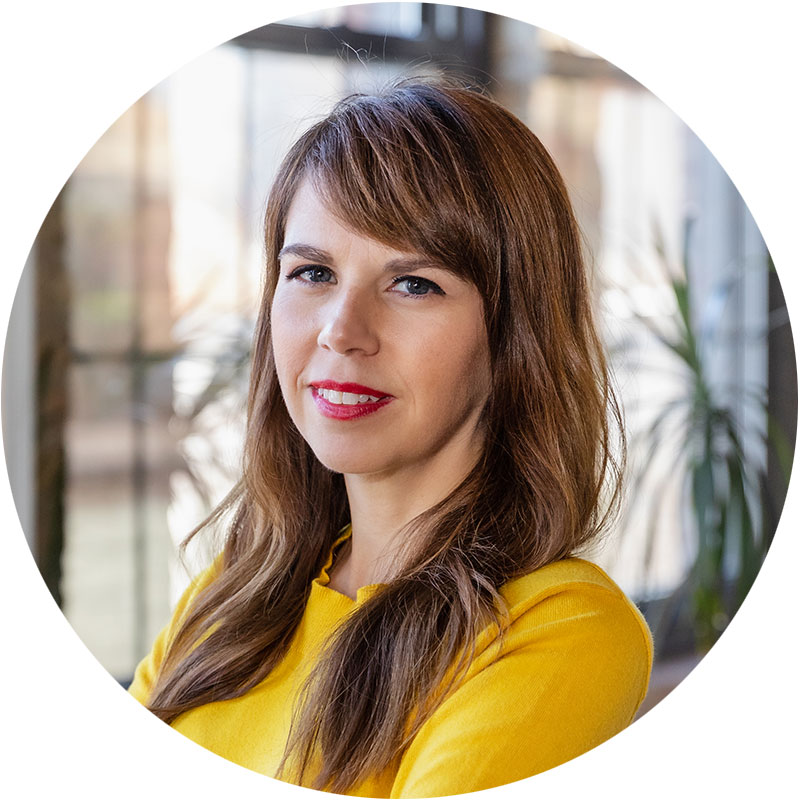 Meet VINTed Host Scout Driscoll
Founder and CEO of VINT STUDIO
Scout Driscoll is the Founder and CEO of VINT, a company that provides award-winning design and strategic branding for businesses in the wine industry. Through the art of visual storytelling, VINT's all-women team empowers brands of all sizes. Scout is also the Founder and CEO of DesignScout, VINT's parent company. DesignScout has been building authentic and honest brands with nearly 20 years of branding experience.
Follow Scout on LinkedIn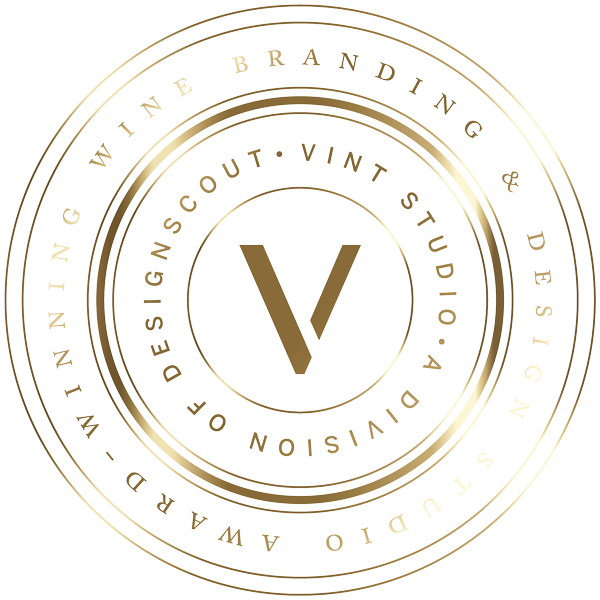 We're here to help
As the design studio behind the nation's largest wine club, VINT can help you bring your winery's lifestyle brand to life. Our dedicated brand strategist and power house, all-woman team of designers is available to help you define what lifestyle means for you and your customers. Contact us today.
Sign up for a free strategy call.