VINTED: Episode 21
The Roots Fund Feature: Securing a Pathway for the BIPOC Community in Wine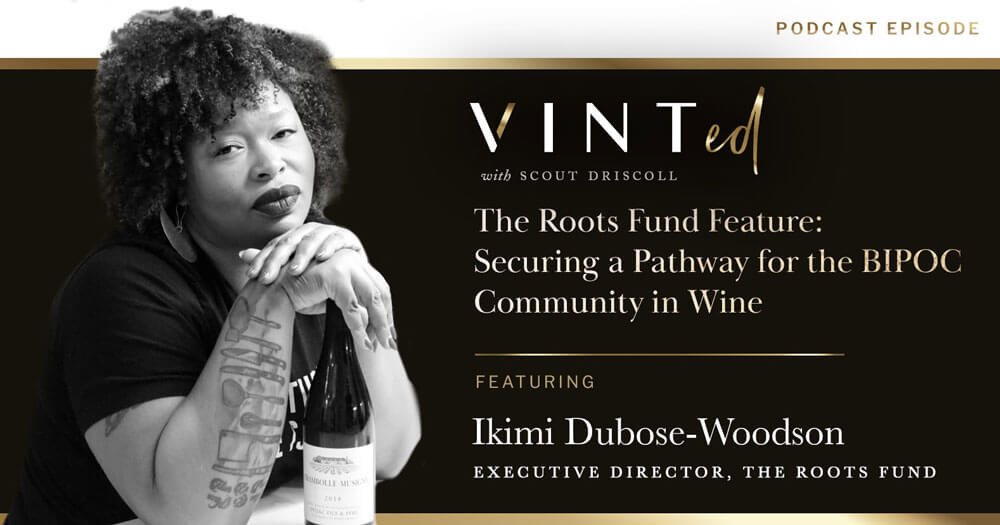 The Roots Fund is on a mission to change this belief and prove that the wine industry is for everyone. Providing education, tools, and mentorship for the BIPOC wine community, The Roots Fund is effecting positive change in the spirits industry. They're showing younger demographics that the wine space isn't closed off and creating a safe place to support scholars at any stage of their career. So what's on the horizon for The Roots Fund — and the wine industry as a whole?
In this episode of VINTed, Scout Driscoll sits down with Ikimi Dubose-Woodson, Co-founder and Executive Director of The Roots Fund, to talk about diversifying the wine industry. Ikimi shares how The Roots Fund is supporting scholars in wine, the new programs that are reaching a younger demographic, and tips for anyone looking to begin their career in the wine industry.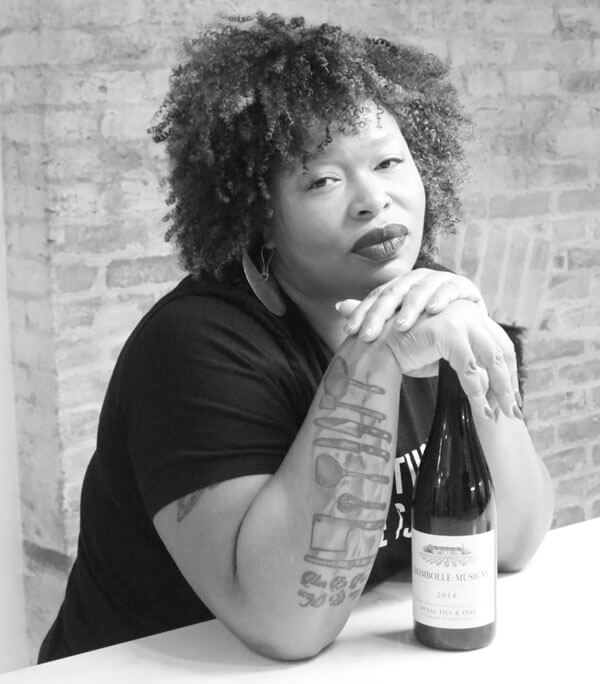 This Episode's Featured Guest
In 2020, Ikimi Dubose-Woodson co-founded The Roots Fund alongside Carlton McCoy and Tahiirah Habibi. The Roots Fund is a nonprofit dedicated to creating inclusive opportunities for communities of color throughout the wine industry. Ikimi is a chef, restaurateur, writer, nonprofit executive, and inspiration who now runs the organization as Executive Director. She has overseen The Roots Fund's massive fundraising effort and over 100 scholarships they have awarded since they started.
"Find what you love and let it kill you" is the famous quote wrapped around a global knife tattooed on Ikimi's back. Destined to be a lawyer to help her Brooklyn community, Ikimi ended up in culinary school by accident. Securing her first job at the World Trade Center Marriott as a silver polisher was a humbling and knowledgeable experience. 
"I constantly reinforce verbally that they are capable, and that you just need to get the confidence. Once you have the knowledge, that confidence will slowly build. You deserve to be in the space. You deserve all the opportunities that you've always wanted."

Ikimi attended Johnson & Wales University and traveled the world studying culture through food after graduation. Upon her return to the states, she was the youngest and first woman to complete the Marriott & Ritz Carlton management training program. Her career put her on the path to lead culinary and management teams at sports organizations, restaurant groups, and prestigious educational institutions. After leading the culinary team on Capitol Hill through the largest sustainable food initiative, Ikimi rediscovered her passion for mentoring the next generation. 
In August of 2017, in conjunction with LifeWorks Restaurant Group, Ikimi designed and opened LEO MKT, a food hall in Washington, DC that focuses on cuisines from around the world. Known for her ability to create managers, lead large teams, and encourage the growth of women and minorities in the business, she hasn't stopped yet. Ikimi summarizes her ethos in just a few words: "When there is no room for me at the table, I usually stand on the table."
Here's a Glimpse of What You'll Learn
Key Episode Takeaways
Ikimi Dubose-Woodson talks about The Roots Fund's mission and her path through the culinary space 
How Ikimi and her team are helping diversify the wine industry and supporting up-and-coming scholars in wine
New and exciting initiatives for The Roots Fund
Ikimi shares the results from The Roots Fund's big auction 
Ikimi's advice for people of color who are interested in entering the wine space
Who are some influential people Ikimi admires in the industry?
Resources Mentioned in This Episode
Sponsor for this episode…
This episode is brought to you by VINT wine branding and design, where rich storytelling meets smart design.
At VINT, our studio goes beyond the label, guiding wine brands through strategic branding and packaging evolutions. Our work with Cooper's Hawk has helped them grow the nation's largest wine club to over 450,000+ members. Some of our favorite label designs have included Cooper's Hawk collaborations with winemakers like John Charles Boisset, Ernie Loosen, and Francis Ford Coppola.
What makes VINT unique is our zero ego, Midwestern work style, our all-woman team, and our 20 years of experience in consumer brands across industries.
Learn more about VINT at Vint.Studio.
For a free label audit for your brand, email us at hello@vint.studio.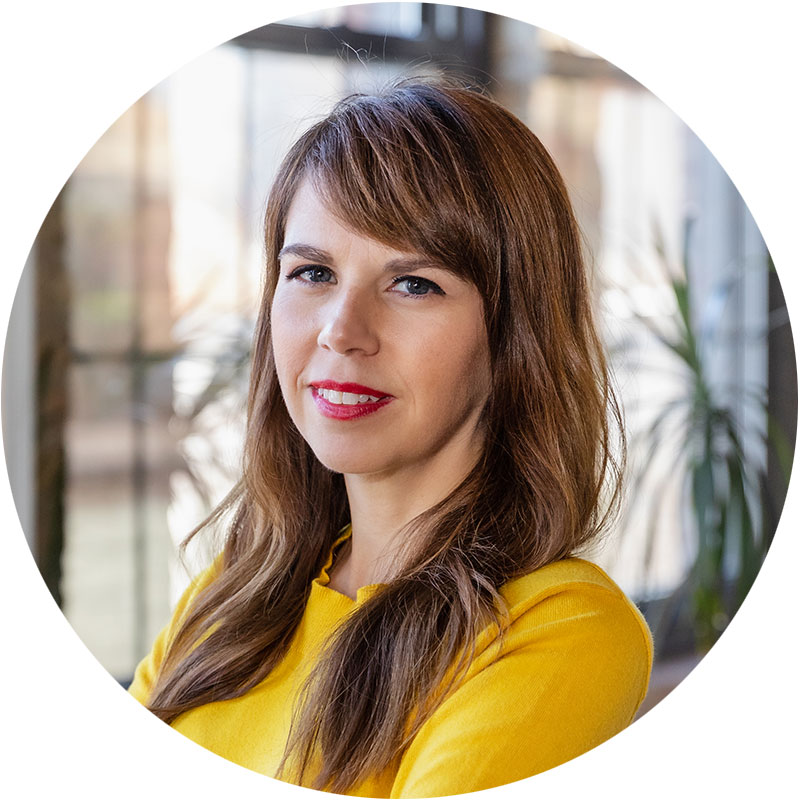 Meet VINTed Host Scout Driscoll
Founder and CEO of VINT STUDIO
Scout Driscoll is the Founder and CEO of VINT, a company that provides award-winning design and strategic branding for businesses in the wine industry. Through the art of visual storytelling, VINT's all-women team empowers brands of all sizes. Scout is also the Founder and CEO of DesignScout, VINT's parent company. DesignScout has been building authentic and honest brands with nearly 20 years of branding experience.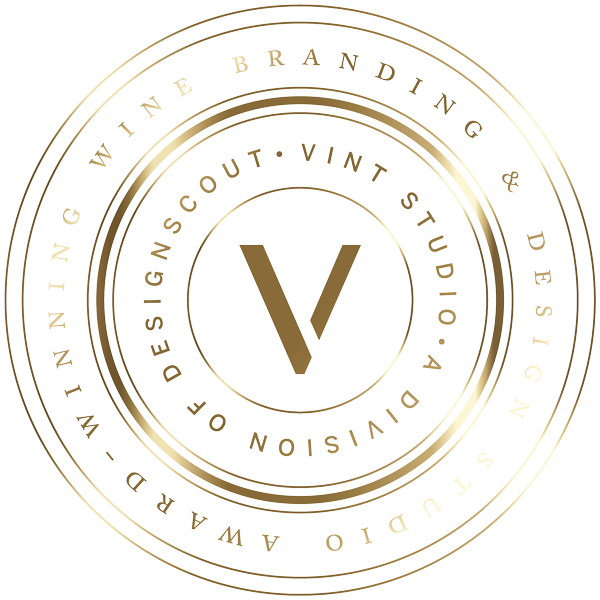 We're here to help
As the design studio behind the nation's largest wine club, VINT can help you bring your winery's lifestyle brand to life. Our dedicated brand strategist and power house, all-woman team of designers is available to help you define what lifestyle means for you and your customers. Contact us today.
Sign up for a free strategy call.