VINTED: Episode 24
TikTok for Wineries: How To Use TikTok To Grow Your Brand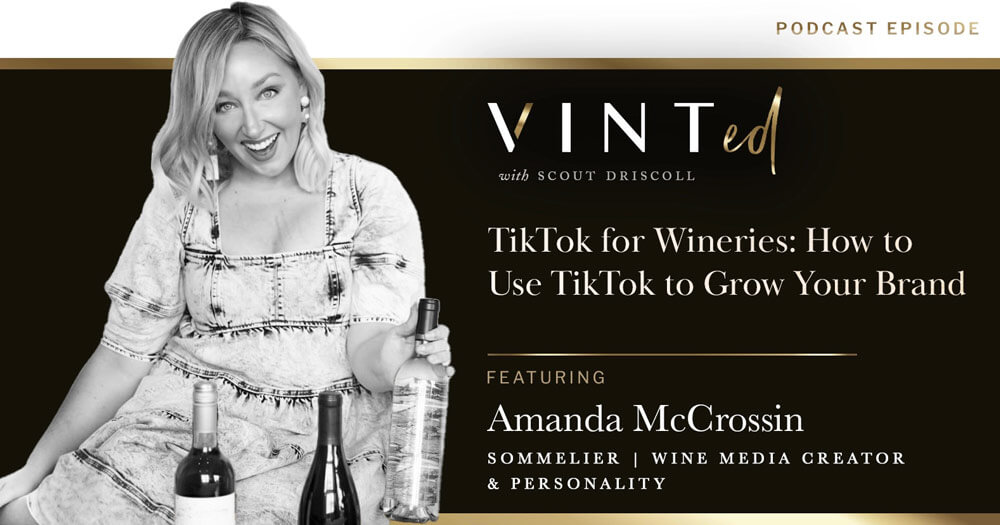 For many wineries, it's easy to brush off TikTok as a platform solely for the younger generations. However, Amanda McCrossin says that the main demographics are not as young as people tend to think. With nearly 700 million users each month, it's likely that many of your consumers are already on TikTok. So, how can you build your presence on the platform and engage new audiences? 
TikTok isn't about a hard sell. According to Amanda, you have to add value to your audience if you want to win them over. Whether you're answering top questions about the industry, going behind the scenes of winemaking, or showing audiences a day in the life of your winery, it's crucial that you showcase the inspiration behind your brand, lead with core values, and create content with a purpose. 
In this episode of VINTed, Scout Driscoll sits down with certified sommelier, wine personality, and content creator, Amanda McCrossin. Together, they talk about the best practices for brands on TikTok, the different personas that strike a chord on social media, and how to dive into the TikTok space when you have little to no experience.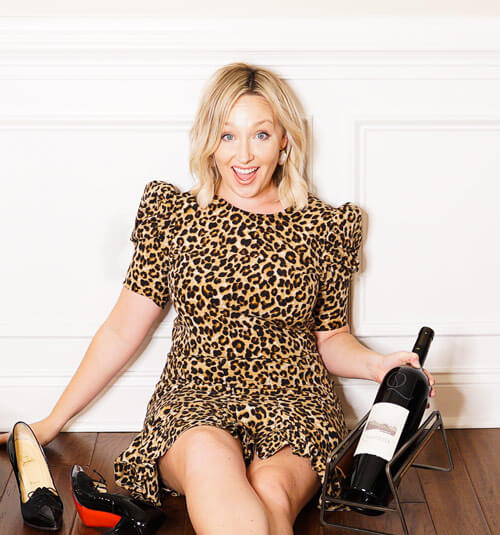 This Episode's Featured Guest
Amanda McCrossin is a certified sommelier, wine personality, and TikTok, Instagram, and YouTube creator. As the former Sommelier and Wine Director at PRESS Restaurant in Napa Valley, Amanda worked with the world's largest, deepest restaurant collection of all Napa Valley wines in the world. During her time there, the wine program thrived, garnering nominations, accolades, and awards from nearly every major publication and outlet in food, wine, and hospitality. She has been featured by Food & Wine Magazine, Food Network, and the San Francisco Chronicle, appeared on the cover of The SOMM Journal, and was most recently named as a Wine Star nominee for "Sommelier of the Year" by Wine Enthusiast.
"I think responding to comments is really important…really listening to what people are asking for and making sure that they feel like they're part of something unique and special. I think that is the case for any social media platform — any business in general. You have to be community-minded and thank your audience for being there and taking their time. But you also have to listen to what it is that they want as well."
Today, Amanda is widely considered an expert in Napa Valley wine and is regularly sought after for media appearances and speaking engagements including the Aspen Food & Wine Classic and Premiere Napa Valley. A Napa Valley resident, Amanda can be found creating daily content for her popular TikTok, Instagram, and YouTube channels, SommVivant, as well as hosting the Wine Access Unfiltered podcast.
Here's a Glimpse of What You'll Learn
Key Episode Takeaways
Amanda McCrossin shares how she connects with audiences on TikTok
The best practices for brands on TikTok: how to hook your audience, add value, and engage a community
Can sophisticated, luxury brands adapt to the TikTok environment?
How to succeed on social media as "the friendly founder"
Using a creative spokesperson to generate refreshing content
A winning TikTok strategy: go behind the scenes
Tips for showcasing your core identity on social media
What not to do on TikTok  
How long does it take to build a presence on TikTok?
Resources Mentioned in This Episode
Sponsor for this episode…
This episode is brought to you by VINT wine branding and design, where rich storytelling meets smart design.
At VINT, our studio goes beyond the label, guiding wine brands through strategic branding and packaging evolutions. Our work with Cooper's Hawk has helped them grow the nation's largest wine club to over 450,000+ members. Some of our favorite label designs have included Cooper's Hawk collaborations with winemakers like John Charles Boisset, Ernie Loosen, and Francis Ford Coppola.
What makes VINT unique is our zero ego, Midwestern work style, our all-woman team, and our 20 years of experience in consumer brands across industries.
Learn more about VINT at Vint.Studio.
For a free label audit for your brand, email us at hello@vint.studio.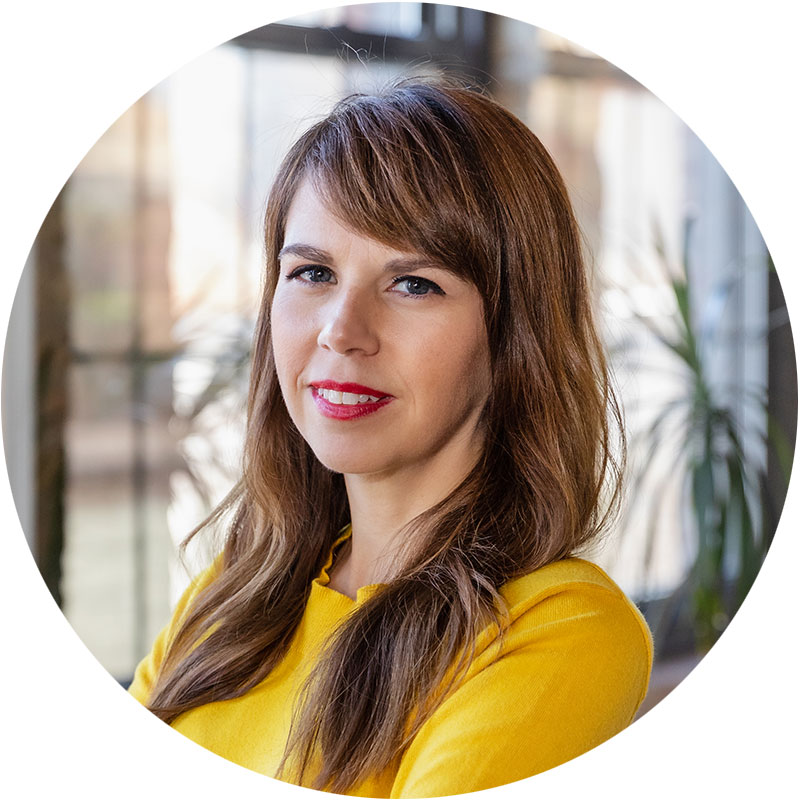 Meet VINTed Host Scout Driscoll
Founder and CEO of VINT STUDIO
Scout Driscoll is the Founder and CEO of VINT, a company that provides award-winning design and strategic branding for businesses in the wine industry. Through the art of visual storytelling, VINT's all-women team empowers brands of all sizes. Scout is also the Founder and CEO of DesignScout, VINT's parent company. DesignScout has been building authentic and honest brands with nearly 20 years of branding experience.
Follow Scout on LinkedIn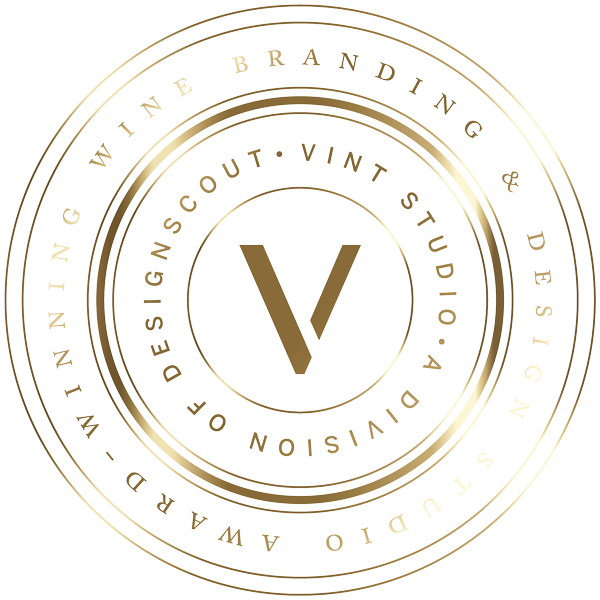 We're here to help
As the design studio behind the nation's largest wine club, VINT can help you bring your winery's lifestyle brand to life. Our dedicated brand strategist and power house, all-woman team of designers is available to help you define what lifestyle means for you and your customers. Contact us today.
Sign up for a free strategy call.