VINTED: Episode 9
Winery Spotlight: Tank Garage Winery on Renegade Marketing and the Art of Standing Out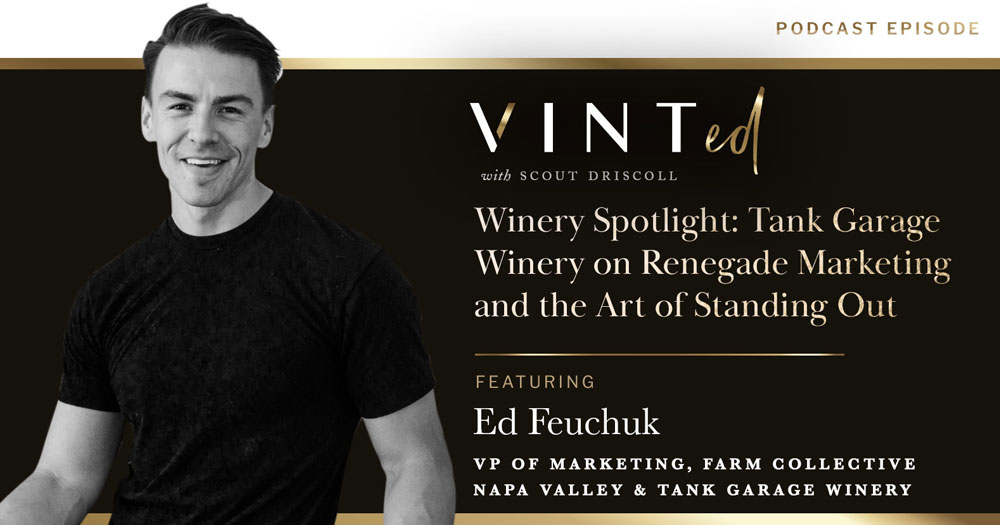 How do you ensure your wine brand doesn't go extinct? According to Ed Feuchuk of Tank Garage Winery, you need to throw out the traditional playbook. Branding your wine isn't about fitting in…it's about standing out.
Tank Garage Winery is constantly evolving and bringing customers along for their thrill-seeking, convention-defying journey. Celebrating misfits and rebels, Ed and the team are revolutionizing industry standards by breaking out of the Napa Valley comfort zone. They created space for their punk-rock passion and eclectic wine blends, sparking radical conversations among wine brands and enthusiasts alike. Now, Tank Garage has a dedicated, diverse audience that just keeps growing. 
On this episode of VINTed, Scout Driscoll sits down with Ed Feuchuk, General Manager of Tank Garage Winery and Vice President of Marketing at Farm Collective Napa Valley, to talk about the art of standing out while staying true to your company's values. Ed goes into detail about his counter-culture brand, describing how they're moving beyond what's in the bottle, using social media to initiate conversation, and defying the expectations of a Napa Valley wine brand. Stay tuned!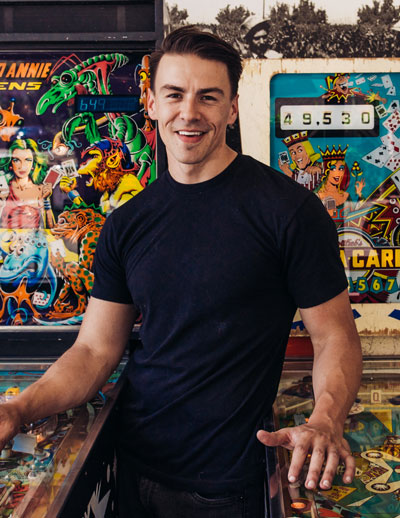 This Episode's Featured Guest
Ed Feuchuk is a marketer and mistake-maker with over 15 years of experience building innovative DTC wine brands. As the General Manager of Tank Garage Winery and Vice President of Marketing for Farm Collective Napa Valley, Ed has led creative, strategic, and technical initiatives for brands like Tank Garage Winery, James Cole Winery, Regusci Winery, and T-Vine Winery. With a passion for authentic experiences and renegade marketing, Ed and his work have been featured in Adweek, The New York Times, Wine Spectator, and Playboy.
"Marketing is the process of standing out and not fitting in."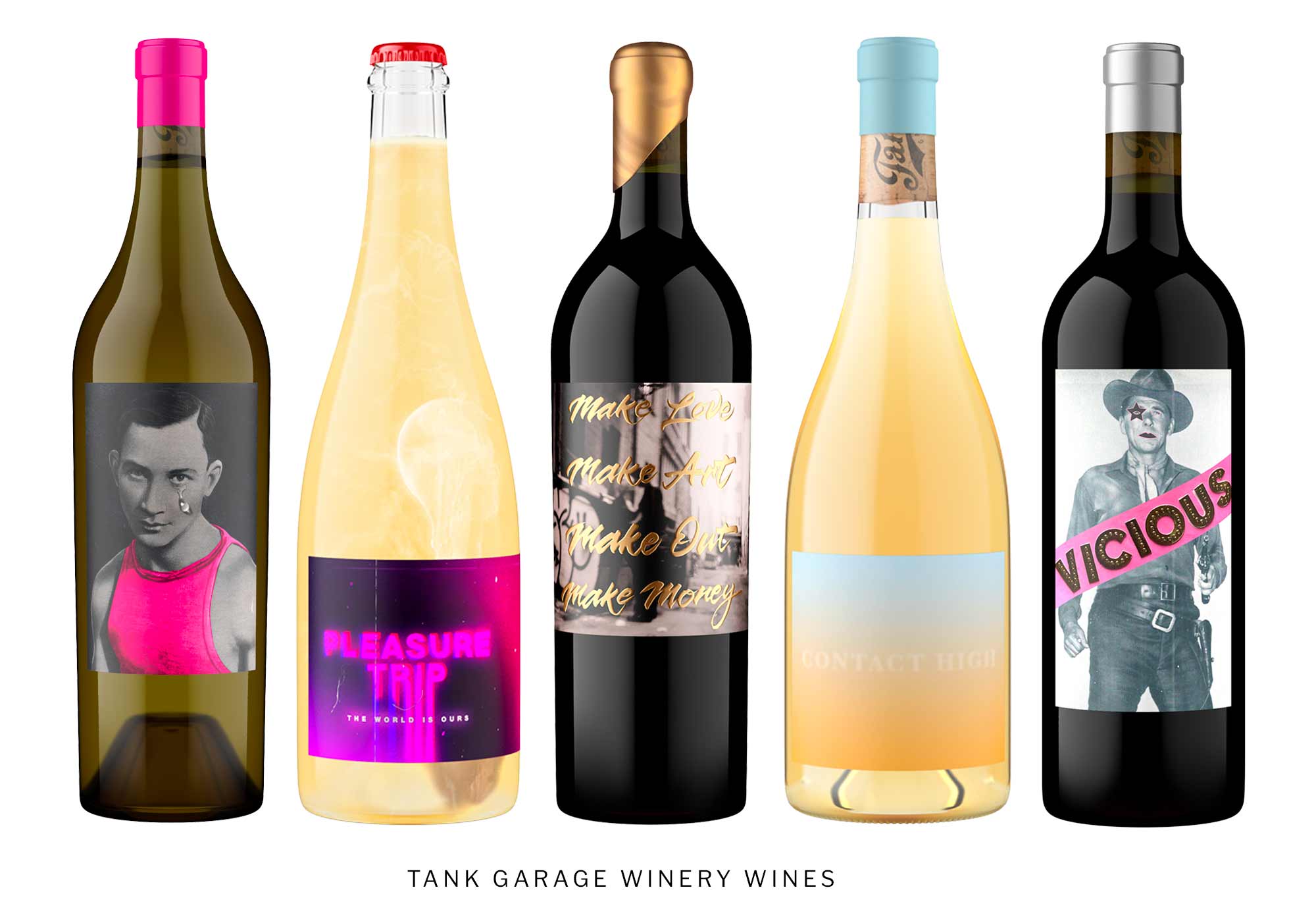 Here's a Glimpse of What You'll Learn
Key Episode Takeaways
Ed Feuchuk discusses building the "black sheep" brand of Napa Valley
How Tank Garage Winery is disrupting the wine space while staying true to its values
Ed walks through Tank Garage Winery's branding and design process
Sparking radical conversation through a wine bottle's label
How can wineries leverage TikTok and other social platforms?
Evolving and connecting with younger, more diverse audiences
Ed's top tip for any business: don't try to fit in with the crowd
Resources Mentioned in This Episode
Sponsor for this episode…
This episode is brought to you by VINT wine branding and design, where rich storytelling meets smart design.
At VINT, our studio goes beyond the label to guide wine brands through strategic branding and packaging evolutions. Our work with Cooper's Hawk Winery and Restaurant has helped them grow to be the nation's largest wine club with over 450,000+ members. Some of our favorite label designs have included Cooper's Hawk collaborations with winemakers like John Charles Boisset, Ernie Loosen, and Francis Ford Coppola.
What makes VINT unique is our zero ego, Midwestern work style, coupled with our all-woman team and 20 years of experience in consumer brands across industries.
For a free label audit for your brand, email us at hello@vint.studio.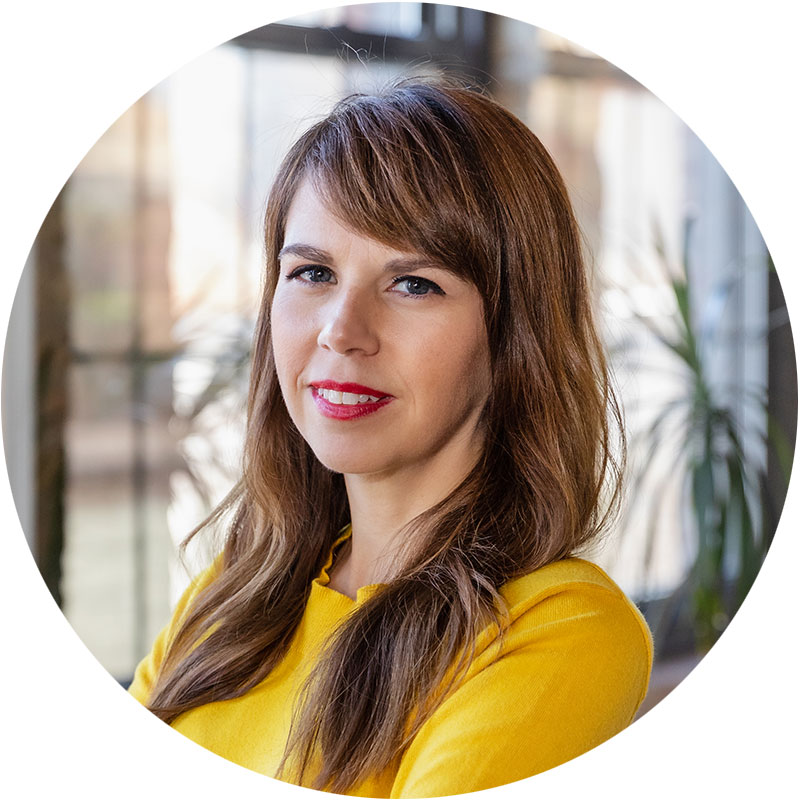 Meet VINTed Host Scout Driscoll
Founder and CEO of VINT STUDIO
Scout Driscoll is the Founder and CEO of VINT, a company that provides award-winning design and strategic branding for businesses in the wine industry. Through the art of visual storytelling, VINT's all-women team empowers brands of all sizes. Scout is also the Founder and CEO of DesignScout, VINT's parent company. DesignScout has been building authentic and honest brands with nearly 20 years of branding experience.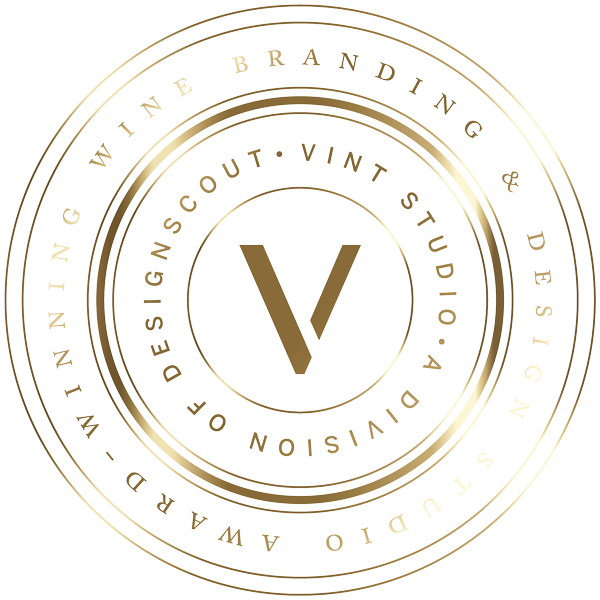 We're here to help
As the design studio behind the nation's largest wine club, VINT can help you bring your winery's lifestyle brand to life. Our dedicated brand strategist and power house, all-woman team of designers is available to help you define what lifestyle means for you and your customers. Contact us today.
Sign up for a free strategy call.