VINTED: Episode 16
Winery Spotlight: Really Good Boxed Wine on Alternative Packaging for Premium Wine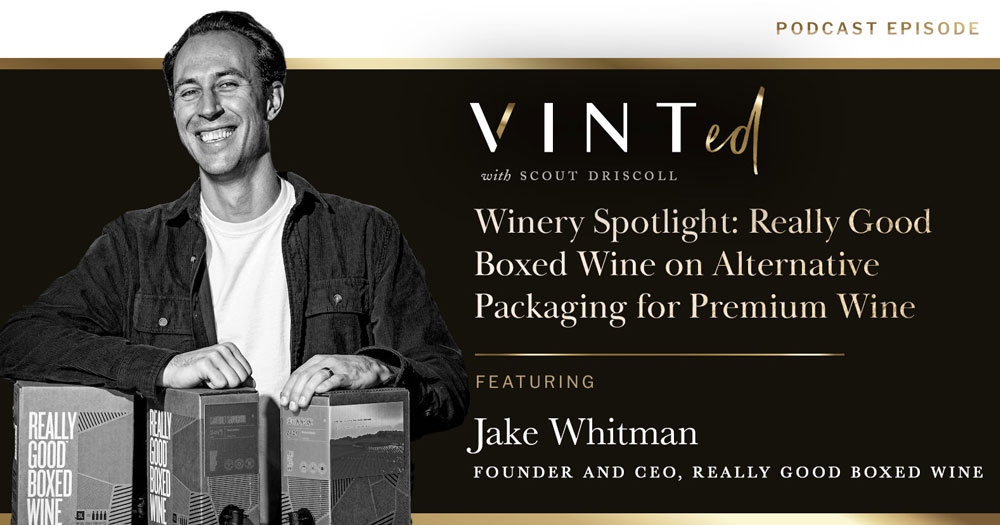 In the alcohol industry, there's a growing trend: alternative packaging. But how can you utilize more environmentally friendly materials without sacrificing the look, feel, and taste of premier wine? 
Really Good Boxed Wine is creating exactly what's in its name. This isn't just any boxed wine you'd find in the grocery store; instead, Really Good Boxed Wine offers up a taste of something you'd find at a small, family-owned winery in Sonoma. Rather than pushing out truckloads of bottles, they're discovering the creative possibilities of boxed wine while maintaining the taste of the California vineyards. How else is Really Good Boxed Wine innovating in the wine space?
In this episode of VINTed, Scout Driscoll sits down with Jake Whitman, Founder and CEO of Really Good Boxed Wine, to talk about growing a brand and redefining the wine industry. Jake explains the benefits of boxed wine, how he shaped the brand, and why he chose the direct-to-consumer route. Plus, Jake shares tips on marketing, brand design, and testing before you invest!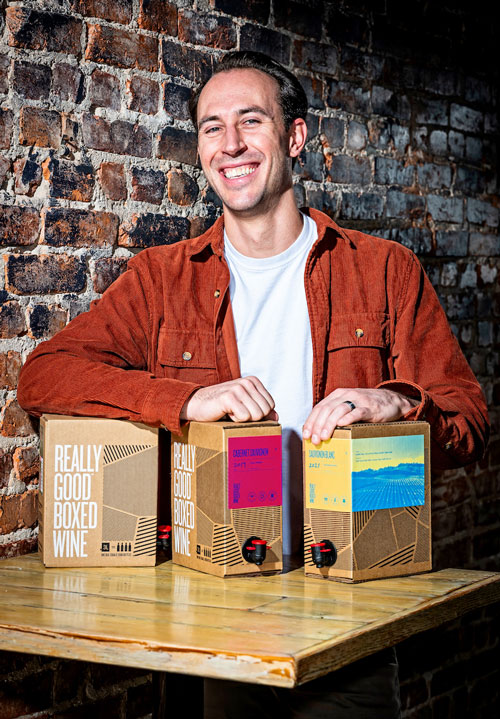 This Episode's Featured Guest
Jake Whitman is the Founder and CEO of Really Good Boxed Wine. As the founder of two businesses, he brings more than a decade of management, marketing, and operations experience from both large and mid-sized companies. Prior to Really Good Boxed Wine, Jake worked at SoFi as the Head of Marketing for SoFi Money, one of SoFi's fastest-growing products. He also spent time leading SoFi product integration into SoFi Stadium, the new NFL stadium in Los Angeles. 
Before SoFi, he worked at Intuit on the corporate marketing team, leading an organization working on strengthening the Intuit brand and driving stronger awareness of its value proposition. Jake also spent several years at Procter & Gamble as a Brand Manager. He led both long-term strategy and day-to-day operations for brands like Gillette and Old Spice, built global product launches, and managed North American business.    
"We really set out to focus on what's great about boxed wine — all of these things that actually make it better than bottled wine in a lot of ways, but just disrupt that area of quality — and put significantly higher quality wine into this format."

Finally, Jake is the Author and Publisher of Destination Teach For America, which helps people navigate the rigorous Teach For America admissions process. He was the Founder and Executive Director of Sports Teaching and Reaching Students (STARS), a nonprofit that supports low-income student athletes in Philadelphia.
Jake was born and raised in Cincinnati, where he lives today with his wife, Grace, and their corgi, Pistachio. He's a 5.0 level tennis player, and he loves to mountain bike, snowboard, and travel the world when he has the time.
Here's a Glimpse of What You'll Learn
Key Episode Takeaways
Jake Whitman shares how his company is improving the quality of boxed wine — and why the boxed wine category has exploded
How does Jake form partnerships?
The different varietals available at Really Good Boxed Wine
Why Jake decided to redesign the brand and packaging after a couple of pilot launches
Jake discusses his decision to go the direct-to-consumer route
Tips for working with influencers: don't force your brand message
Resources Mentioned in This Episode
Sponsor for this episode…
This episode is brought to you by VINT wine branding and design, where rich storytelling meets smart design.
At VINT, our studio goes beyond the label, guiding wine brands through strategic branding and packaging evolutions. Our work with Cooper's Hawk has helped them grow the nation's largest wine club to over 450,000+ members. Some of our favorite label designs have included Cooper's Hawk collaborations with winemakers like John Charles Boisset, Ernie Loosen, and Francis Ford Coppola.
What makes VINT unique is our zero ego, Midwestern work style, our all-woman team, and our 20 years of experience in consumer brands across industries.
Learn more about VINT at Vint.Studio.
For a free label audit for your brand, email us at hello@vint.studio.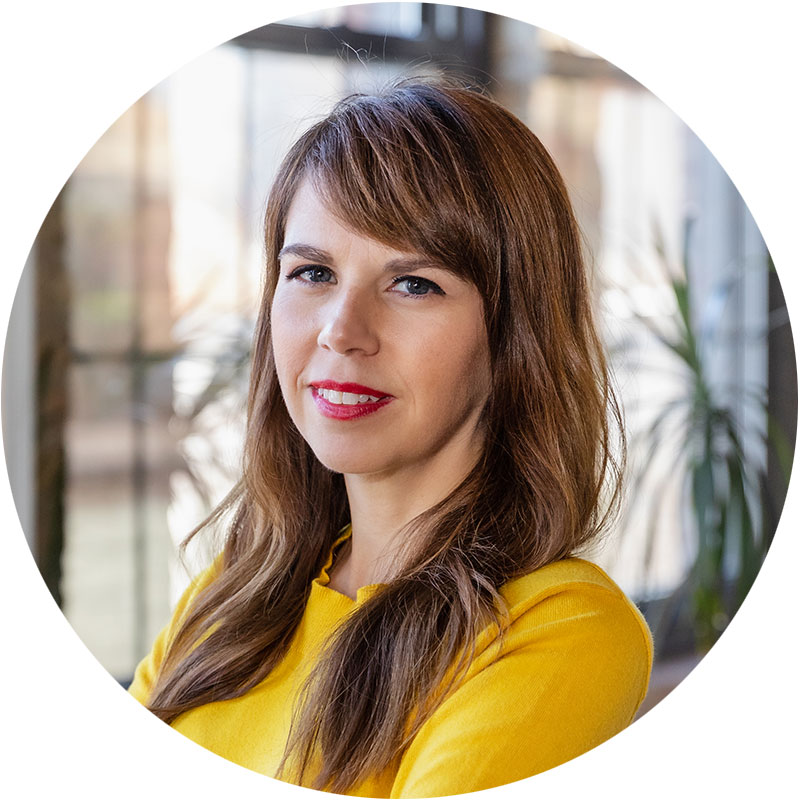 Meet VINTed Host Scout Driscoll
Founder and CEO of VINT STUDIO
Scout Driscoll is the Founder and CEO of VINT, a company that provides award-winning design and strategic branding for businesses in the wine industry. Through the art of visual storytelling, VINT's all-women team empowers brands of all sizes. Scout is also the Founder and CEO of DesignScout, VINT's parent company. DesignScout has been building authentic and honest brands with nearly 20 years of branding experience.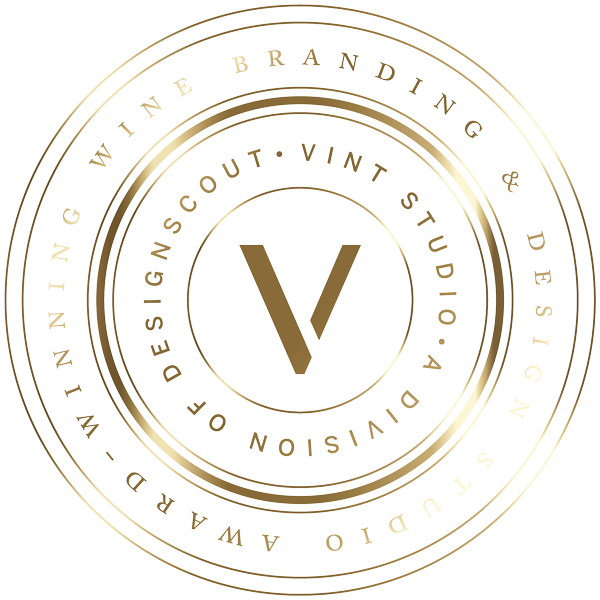 We're here to help
As the design studio behind the nation's largest wine club, VINT can help you bring your winery's lifestyle brand to life. Our dedicated brand strategist and power house, all-woman team of designers is available to help you define what lifestyle means for you and your customers. Contact us today.
Sign up for a free strategy call.