VINTED: Episode 18
Winery Spotlight: Hobo Wine Company on 20 Years of Growing as You Go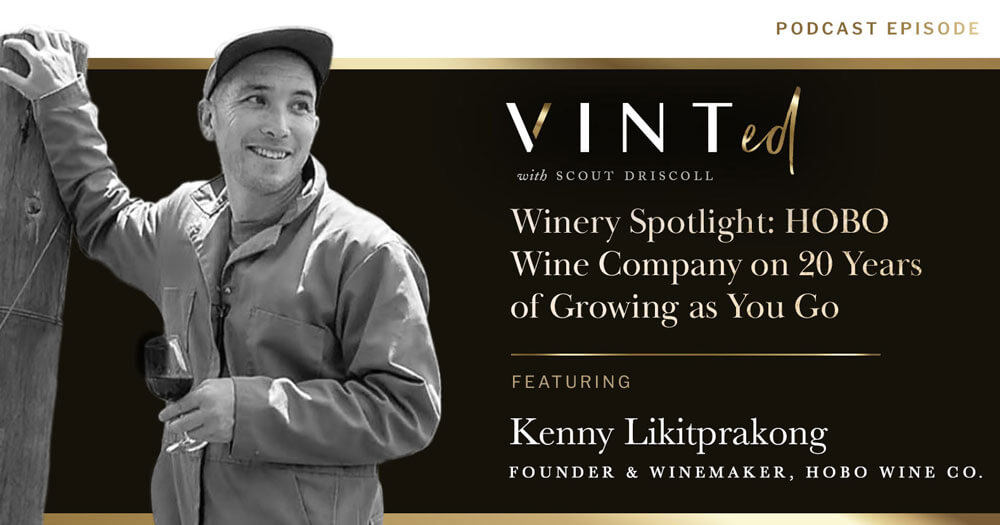 Running a winery is no easy feat. But you don't need to know everything about the industry to get your career started. All you need is a passion for your craft, dedication, and the desire to continuously improve.
What started as a small, 100-case production for Kenny Likitprakong eventually turned into a 30,000-case-per-year business. On top of raising kids and growing a family, Kenny strives to take care of his employees and run a sustainable brand. Twenty years after founding Hobo Wine Company, Kenny still wakes up every day thinking about his business and working to have a positive impact on the community.
In this episode of VINTed, Scout Driscoll is joined by Kenny Likitprakong, Owner and Winemaker at Hobo Wine Company, to talk about his journey of growing a business. Kenny shares how he started the winery, advice for working through industry challenges, and why transparency and honesty are so important as a leader.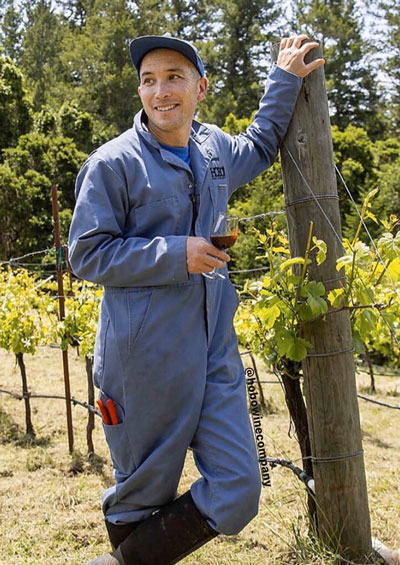 This Episode's Featured Guest
Kenny Likitprakong, a Santa Rosa native, is the Owner and Winemaker of the Hobo Wine Company. For the last 20 years, he has tried to balance the building of his business with his life while taking care of his employees. He prioritizes decreasing the winery's carbon footprint by making smart environmental decisions that are good for the planet and the brand. These include organic farming, reduced packaging, and green winery practices. 
Kenny has been featured in the San Francisco Chronicle, The New York Times, Sunset Magazine, Modern Farmer, and various other wine publications. He supports the local community through organizations like The Climate Center and The School Garden Network as well as many other nonprofit organizations beyond Sonoma County. When Kenny isn't making or drinking wine, he enjoys riding his bike in Annadel with his family.
"I think honesty is huge. I think it's really important to be aware of the things that you know, but also be more aware of things that you don't know. Don't be afraid to ask for help."

Here's a Glimpse of What You'll Learn
Key Episode Takeaways
Kenny Likitprakong shares how he's grown Hobo Wine Company over the last 20 years
Kenny's advice for people who want to enter the wine and beverage space: you don't have to know everything 
What would Kenny change about the wine industry?
How Hobo Wine Company's name came about
Kenny talks about his distribution model and how he's fostering relationships
Why it's important to be transparent and available to your consumers
Resources Mentioned in This Episode
Sponsor for this episode…
This episode is brought to you by VINT wine branding and design, where rich storytelling meets smart design.
At VINT, our studio goes beyond the label, guiding wine brands through strategic branding and packaging evolutions. Our work with Cooper's Hawk has helped them grow the nation's largest wine club to over 450,000+ members. Some of our favorite label designs have included Cooper's Hawk collaborations with winemakers like John Charles Boisset, Ernie Loosen, and Francis Ford Coppola.
What makes VINT unique is our zero ego, Midwestern work style, our all-woman team, and our 20 years of experience in consumer brands across industries.
Learn more about VINT at Vint.Studio.
For a free label audit for your brand, email us at hello@vint.studio.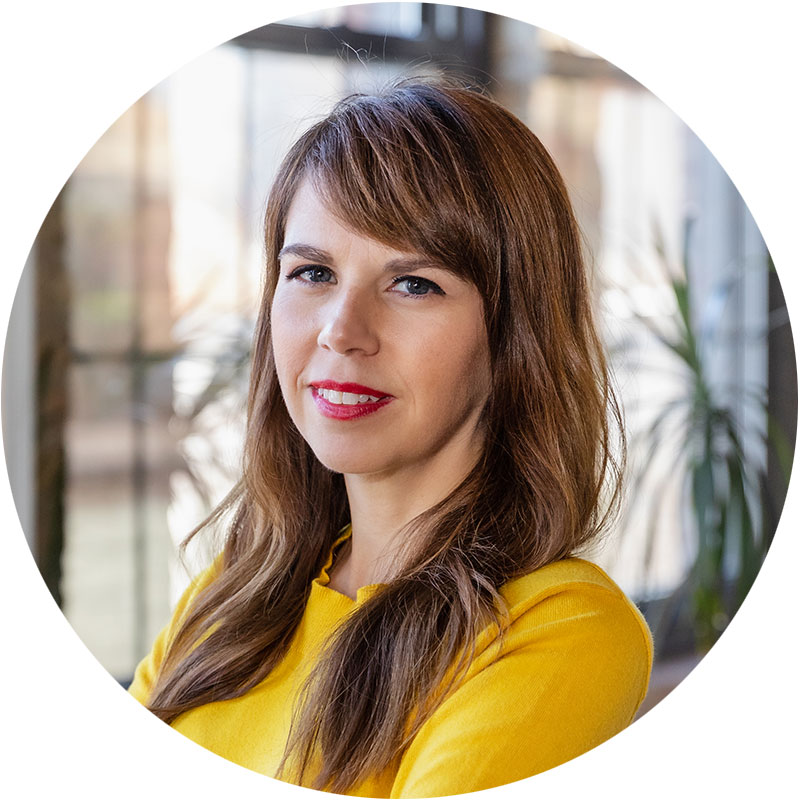 Meet VINTed Host Scout Driscoll
Founder and CEO of VINT STUDIO
Scout Driscoll is the Founder and CEO of VINT, a company that provides award-winning design and strategic branding for businesses in the wine industry. Through the art of visual storytelling, VINT's all-women team empowers brands of all sizes. Scout is also the Founder and CEO of DesignScout, VINT's parent company. DesignScout has been building authentic and honest brands with nearly 20 years of branding experience.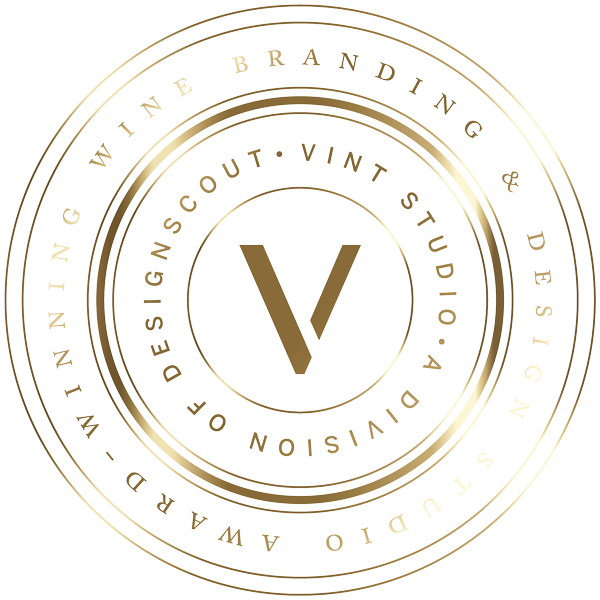 We're here to help
As the design studio behind the nation's largest wine club, VINT can help you bring your winery's lifestyle brand to life. Our dedicated brand strategist and power house, all-woman team of designers is available to help you define what lifestyle means for you and your customers. Contact us today.
Sign up for a free strategy call.