VINTED: Episode 11
Winery Spotlight: Archer Roose on Sustainability and Clean Wine Inside the Can and Out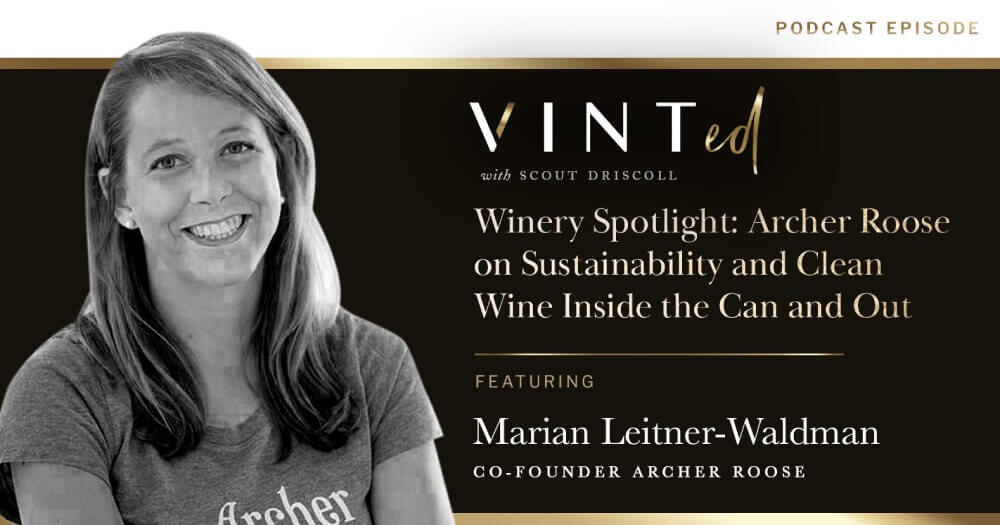 When it comes to sustainability efforts, the wine brands and consumers are the ones that will drive change. But how can your brand lower its carbon footprint to help save the industry?
Because the wine industry is disproportionately affected by climate change, Marian Leitner-Waldman says that brands need to act fast to save themselves — and our planet. That's why she's on a mission to uphold sustainability through clean wine in a can. Avoiding artificial food coloring, animal byproducts, added sugars, and difficult-to-recycle glass bottles, Marian is promoting clean, renewable ingredients and packaging that consumers can trust. How else is Marian disrupting the industry for the better?
In this episode of VINTed, Scout Driscoll talks with Marian Leitner-Waldman, Co-founder of Archer Roose, about environmental sustainability, transparency, and a mission-driven brand story. Marian discusses Archer Roose's work with low-intervention vineyards, celebrity partnerships, and clean ingredients. She also shares how their design is telling a story about powerful women in wine!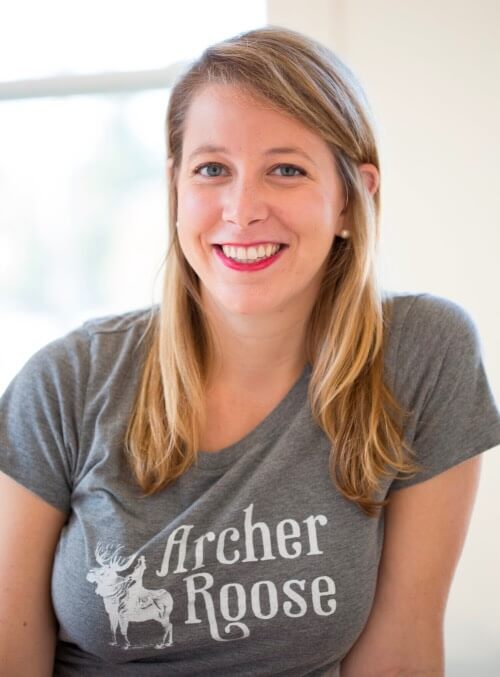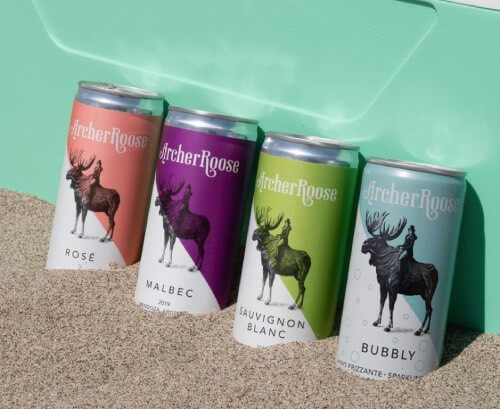 This Episode's Featured Guest
Marian Leitner-Waldman is the founder and CEO of Archer Roose Wines, one of the leading canned wine companies in the U.S. She is on a mission to democratize fine wine by making the wine industry more inclusive and leveraging format to fit the lifestyles of modern consumers. Archer Roose has been recognized by Wine Spectator and the Beverage Tasting Institute. Her wines can be found in James Beard Award Winning restaurants, grocery stores and JetBlue.
"It's critical that, as an industry, we band together and we stop this question about whether or not good wine can come out of alternative packaging, and instead dedicate our efforts to asking, 'How do we keep elevating what to expect out of that packaging?"
Here's a Glimpse of What You'll Learn
Key Episode Takeaways
Marian Leitner-Waldman discusses why she started Archer Roose
How did Archer Roose's iconic design come about?
Why the wine industry needs a paradigm shift to focus on the consumer
Marian's focus on sustainability through cans
The urgent need for wineries to lower their carbon footprint
Archer Roose's celebrity partnership — and Marian's advice for navigating this type of work
Tips for building your wine startup
Sponsor for this episode…
This episode is brought to you by VINT wine branding and design, where rich storytelling meets smart design.
At VINT, our studio goes beyond the label to guide wine brands through strategic branding and packaging evolutions. Our work with Cooper's Hawk Winery and Restaurant has helped them grow to be the nation's largest wine club with over 450,000+ members. Some of our favorite label designs have included Cooper's Hawk collaborations with winemakers like John Charles Boisset, Ernie Loosen, and Francis Ford Coppola.
What makes VINT unique is our zero ego, Midwestern work style, coupled with our all-woman team and 20 years of experience in consumer brands across industries.
For a free label audit for your brand, email us at hello@vint.studio.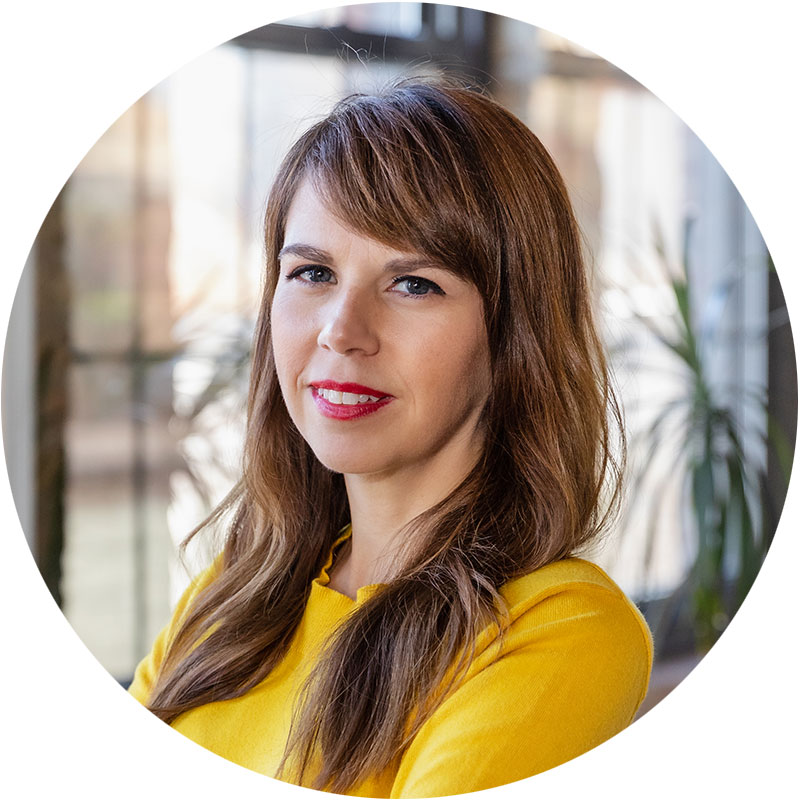 Meet VINTed Host Scout Driscoll
Founder and CEO of VINT STUDIO
Scout Driscoll is the Founder and CEO of VINT, a company that provides award-winning design and strategic branding for businesses in the wine industry. Through the art of visual storytelling, VINT's all-women team empowers brands of all sizes. Scout is also the Founder and CEO of DesignScout, VINT's parent company. DesignScout has been building authentic and honest brands with nearly 20 years of branding experience.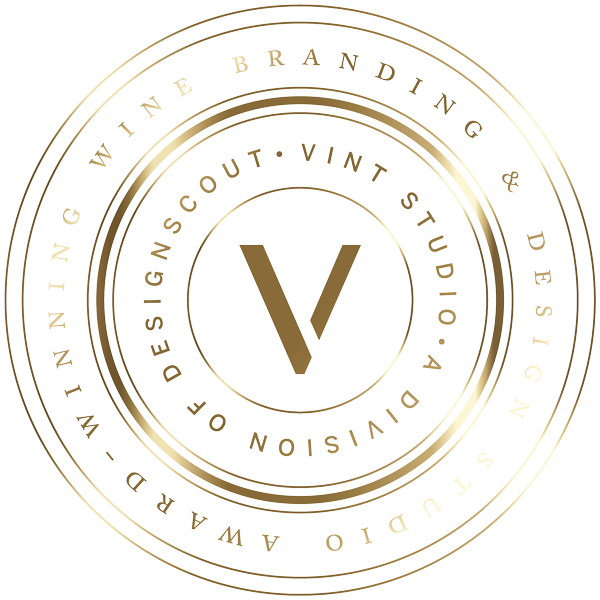 We're here to help
As the design studio behind the nation's largest wine club, VINT can help you bring your winery's lifestyle brand to life. Our dedicated brand strategist and power house, all-woman team of designers is available to help you define what lifestyle means for you and your customers. Contact us today.
Sign up for a free strategy call.