VINTED: Episode 4
Show Up for Your Customers: Leveraging Design Thinking and Insights to Drive Sales
How can your winery leverage data to grow your brand? What steps can you take to better engage with existing customers and expand your audience?
To allow for better branding, communication, and innovation, your business has to move beyond the numbers. Stacy Callighan and Faith Hurley are using both qualitative and quantitative research to uncover the "why" behind the data. This is the design thinking process: a methodology for bringing your consumers' voices to the table, better serving them based on their lifestyle, and acting in accordance with their needs.
In this episode of VINTed, Scout Driscoll is joined by Stacy Callighan and Faith Hurley, Co-founders of PinPoint Collective, to talk about growing your brand — and your audience — through data-driven action plans. Together, they discuss how PinPoint uses numbers to help guide brands' decision-making, understanding the "why" behind customer behaviors, and generating ROI through design thinking. Stay tuned!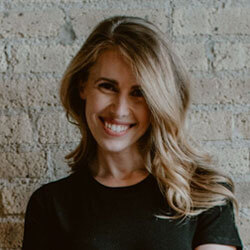 Stacy Callighan, Co-Founder PinPoint Collective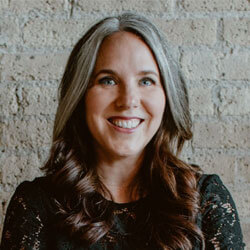 Faith Hurley, Co-Founder PinPoint Collective
This Episode's Featured Guest
Stacy Callighan and Faith Hurley are the Co-founders of PinPoint Collective, a female-owned, equity-centered innovation firm based in Chicago that believes great design starts with great research. Stacy and Faith live a mission to advance underrepresented audiences through quantitative and qualitative research methods. The result? Those valuable voices are incorporated into the design process, allowing a variety of data, perspectives, context, and needs to directly influence impactful goals and outcomes.
As female entrepreneurs, Stacy and Faith have experienced what it means to be underrepresented. It's no longer enough for executives to sit around a boardroom making decisions based on what they think people want. Whereas equality means treating everyone the same, equity means providing everyone with what they need to have the same chance at success — and that only happens when we approach people as individuals and amplify their voices. This is where equity-centered innovation is invaluable. PinPoint's process includes quantitative and qualitative research, strategic design concepts, and implementation of new brands, products, services, technologies, and spaces that genuinely answer the needs and desires expressed authentically by the audiences their clients serve. 
"If we can take a moment to really put ourselves in our audience's shoes and listen to what their needs are, it can completely open up new opportunities."
PinPoint's team is made up of an exceptional set of dedicated researchers, strategists, and designers who have made a conscious decision to impact the people they encounter. The team brings different points of view, backgrounds, and life experiences, which ensures that every voice is represented and involved in meaningful change that influences their communities from the first step and onward.
Here's a Glimpse of What You'll Learn
Key Episode Takeaways
Stacy Callighan and Faith Hurley break down qualitative and quantitative data
What is design thinking, and how does PinPoint Collective use this method to solve consumer needs?
PinPoint's work with VINT's better-for-you beverage project
How Faith and Stacy met — and their journey to founding PinPoint 
PinPoint's approach to creating effective, actionable plans for clients
The pandemic's effects on food and beverage brands — and how some businesses are successfully pivoting
Stacy and Faith's advice for wine brands: listen to your audience
Resources Mentioned in This Episode
Sponsor for this episode…
This episode is brought to you by VINT wine branding and design, where rich storytelling meets smart design.
At VINT, our studio goes beyond the label to guide wine brands through strategic branding and packaging evolutions. Our work with Cooper's Hawk Winery and Restaurant has helped them grow to be the nation's largest wine club with over 450,000+ members. Some of our favorite label designs have included Cooper's Hawk collaborations with winemakers like John Charles Boisset, Ernie Loosen, and Francis Ford Coppola.
What makes VINT unique is our zero ego, Midwestern work style, coupled with our all-woman team and 20 years of experience in consumer brands across industries.
For a free label audit for your brand, email us at hello@vint.studio.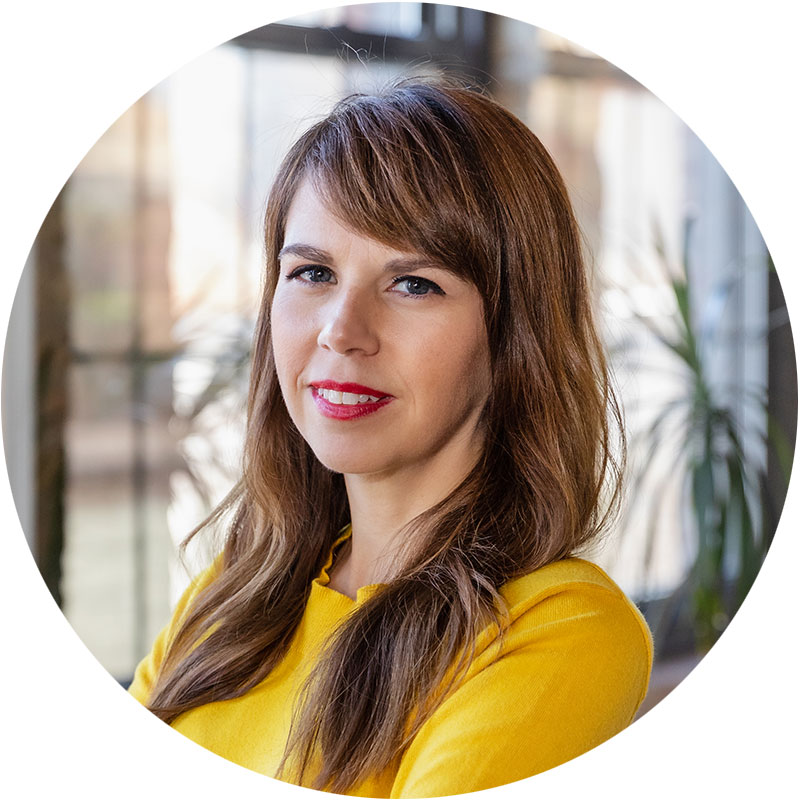 Meet VINTed Host Scout Driscoll
Founder and CEO of VINT STUDIO
Scout Driscoll is the Founder and CEO of VINT, a company that provides award-winning design and strategic branding for businesses in the wine industry. Through the art of visual storytelling, VINT's all-women team empowers brands of all sizes. Scout is also the Founder and CEO of DesignScout, VINT's parent company. DesignScout has been building authentic and honest brands with nearly 20 years of branding experience.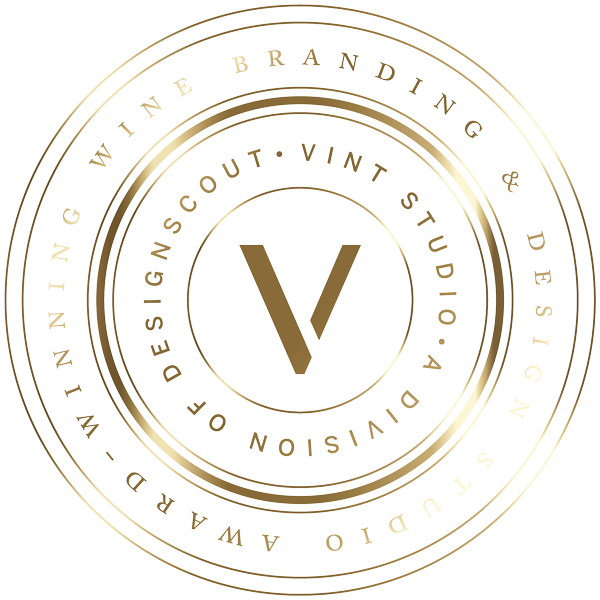 We're here to help
As the design studio behind the nation's largest wine club, VINT can help you bring your winery's lifestyle brand to life. Our dedicated brand strategist and power house, all-woman team of designers is available to help you define what lifestyle means for you and your customers. Contact us today.
Sign up for a free strategy call.