VINTED: Episode 4
Building Your Brand Through Virtual Experiences and Bringing Passion Without the Pomp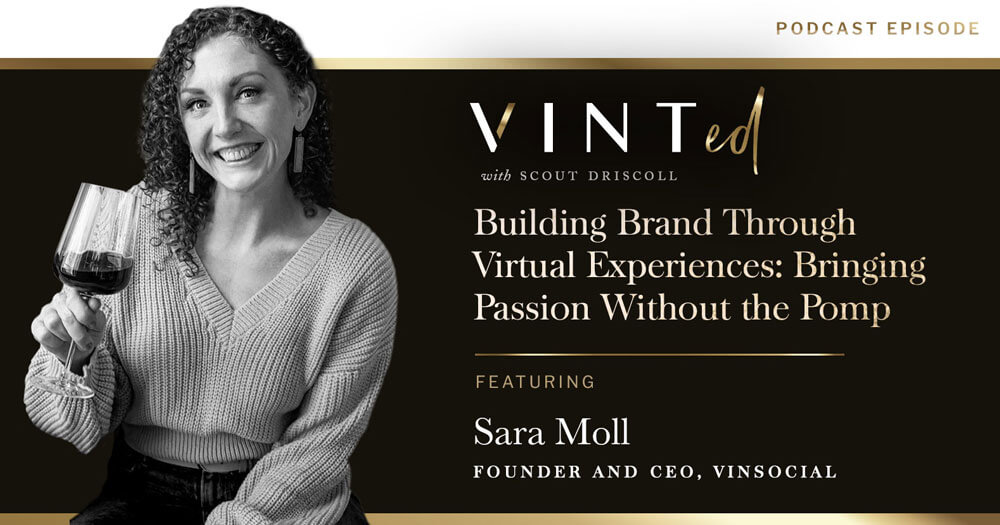 In this rapidly-growing digital age, you can't always expect customers to stumble upon your winery's physical location. Effective customer engagement requires winemakers to leverage social media, digital experiences, and virtual outreach. But how can production-focused winemakers gain the skills necessary for the digital world? 
A substantial part of thriving in the virtual space comes down to your brand story. According to Sara Moll, you have to focus on the "why" of your product and not the "how." Consumers want to see your authentic brand and get to know the people beyond the bottle. Shifting to digital can seem daunting — especially when you're unsure where to start — but as long as you get your story in front of customers in tandem with the product, consumers are bound to admire your brand.  
In this episode of VINTed, Scout Driscoll is in conversation with Sara Moll, Founder and CEO of Vin Social, about engaging with customers virtually. Sara talks about how Vin Social helps wine and beverage brands uncover digital opportunities, the different ways her company is uplifting underrepresented voices, and the steps winemakers can take to showcase their story and improve the customer experience. Stay tuned!
This Episode's Featured Guest
Sara Moll is the Founder and CEO of Vin Social, a fast-growing virtual events and e-commerce company pioneering virtual hospitality in the craft beverage space. After leaving a decade-long career in the fashion industry, Sara created Vin Social with a mission of democratizing access to the wine conversation through a modern approach to wine education. With a passion for the independent craft makers of the world, Vin Social partners with small-production, diversity-inclusive, sustainable brands, serving them as an innovative, high-touch sales and marketing channel.
"When working with or having an experience with Vin Social, it's about traveling through the glass and just opening up your mind to discover a new culture, meet new people, new flavors — and really just being open-minded."
The aggressive adoption of virtual events technology in 2020 has allowed Sara to realize her original mission of widespread accessibility and inclusivity while scaling the business to over $1 million in revenue in less than a year. Sara is a Certified Sommelier, Certified Specialist of Wine, and earned a Level 3 Award with Distinction from Wine and Spirits Education Trust (WSET).
Here's a Glimpse of What You'll Learn
Key Episode Takeaways
Sara Moll discusses how Vin Social uses technology to make the wine conversation more accessible
Uplifting women in the wine and spirits industries
Sara's advice for leveraging digital platforms and creating an engaging experience
Connecting with your customers: focus on the "why" — not the "how"
The clichés that wineries should avoid
Approaching the industry as your authentic self
Sara's final piece of advice: create opportunities for connection
Resources Mentioned in This Episode
Sponsor for this episode…
This episode is brought to you by VINT wine branding and design, where rich storytelling meets smart design.
At VINT, our studio goes beyond the label to guide wine brands through strategic branding and packaging evolutions. Our work with Cooper's Hawk Winery and Restaurant has helped them grow to be the nation's largest wine club with over 450,000+ members. Some of our favorite label designs have included Cooper's Hawk collaborations with winemakers like John Charles Boisset, Ernie Loosen, and Francis Ford Coppola.
What makes VINT unique is our zero ego, Midwestern work style, coupled with our all-woman team and 20 years of experience in consumer brands across industries.
For a free label audit for your brand, email us at hello@vint.studio.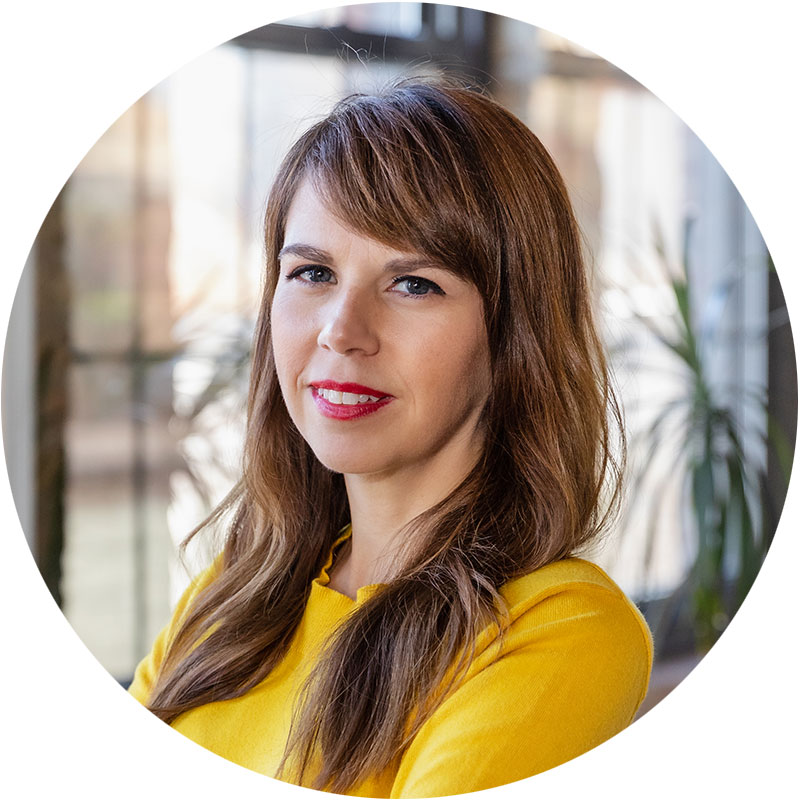 Meet VINTed Host Scout Driscoll
Founder and CEO of VINT STUDIO
Scout Driscoll is the Founder and CEO of VINT, a company that provides award-winning design and strategic branding for businesses in the wine industry. Through the art of visual storytelling, VINT's all-women team empowers brands of all sizes. Scout is also the Founder and CEO of DesignScout, VINT's parent company. DesignScout has been building authentic and honest brands with nearly 20 years of branding experience.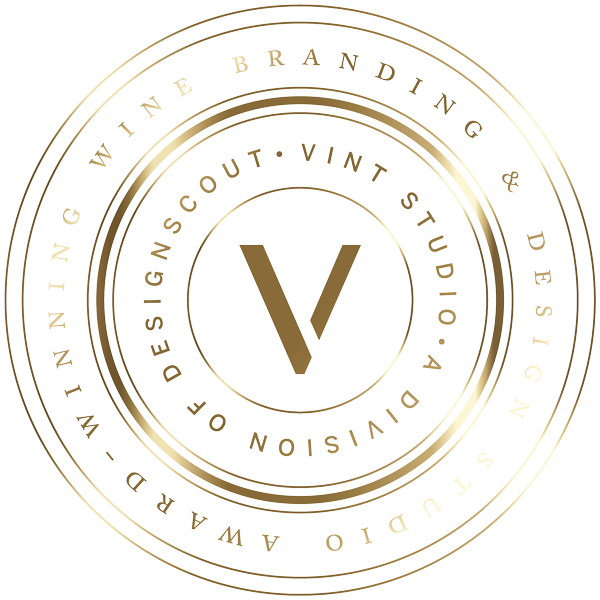 We're here to help
As the design studio behind the nation's largest wine club, VINT can help you bring your winery's lifestyle brand to life. Our dedicated brand strategist and power house, all-woman team of designers is available to help you define what lifestyle means for you and your customers. Contact us today.
Sign up for a free strategy call.