VINTED: Episode 8
Winery Spotlight: Soleil Mimosa Sales Talk With National Sales Director Sandra Pacheco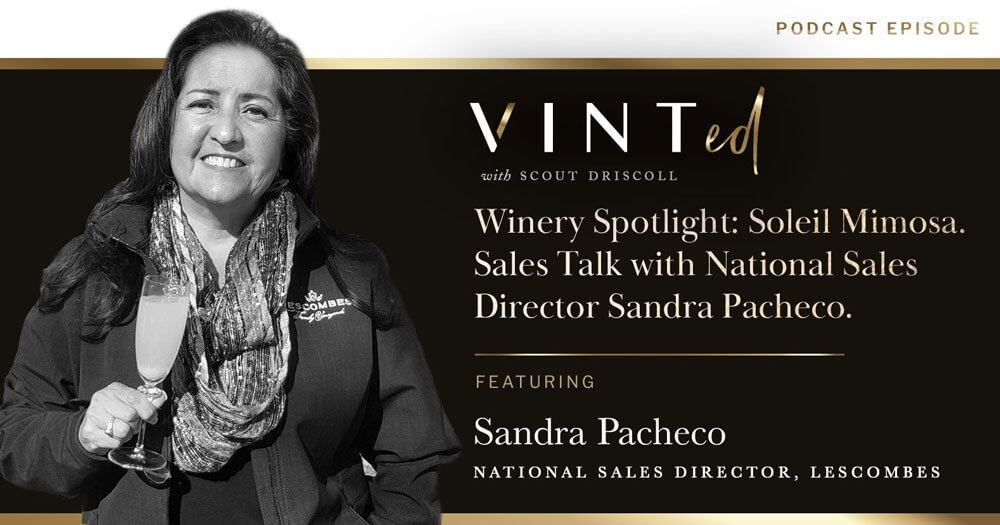 How did Lescombes Family Vineyards rebrand Soleil Mimosa into the #1 mimosa winery in the nation?
It didn't happen overnight. For National Sales Director Sandra Pacheco, it took an abundance of pride, passion, and persistence. Although Soleil Mimosa was already a nationally-recognized brand, it needed a transformation in order to stay relevant on the shelves. Sandra challenged the production and creative teams, began knocking on doors, and didn't let rejection halt their progress. The most important part? She stayed true to the brand throughout the whole process. 
In this episode of VINTed, Scout Driscoll sits down with Sandra Pacheco, the National Sales Director for Lescombes Family Vineyards, to discuss the successful rebranding of Soleil Mimosa. Sandra goes into detail about the rebranding process, shares advice for working with distributors, talks about the history of winemaking in New Mexico, and gushes about the power of women in wine. You don't want to miss it!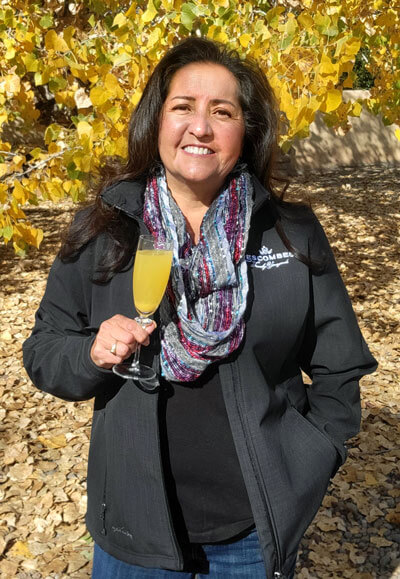 This Episode's Featured Guest
Sandra Pacheco, National Sales Director for Lescombes Family Vineyards, started her career with the winery in 2004. She has worked with the company in many different roles, including special projects, wholesale division manager, business development manager, and marketing director. In her current role, she is developing a national and international presence for the winery's products in independent accounts, regional chain accounts, and national and international chain accounts. 
Sandra was responsible for setting up relationships for the wines with over 70 national distributors in 48 states. She was also responsible for establishing wine placement with national chain accounts in the 48 states where the wines are currently sold. Some of these regional retailers include Costco, Sam's Club, Trader Joe's, and The Fresh Market. Her ongoing accomplishments have involved extensive research and lengthy communication with distributor partners and corporate buyers to secure distribution, placement of wines, and ongoing programming. 
"We decided that it was time for an update. We were getting kind of tired of looking at it on the shelf, so because of that, we thought, 'well, our consumers have to be as well.' And, you know, in this market, you have to stay relevant. I mean, there is somebody standing right behind you ready to take your shelf space. So we thought that this was time for us to really represent what was in the product."
Through her and her team's efforts, Lescombes' Soleil Mimosa brand received the Growth Brand, Rising Star Award from Beverage Information Group (Beverage Dynamics) for the sixth year. In addition, the brand was also named as a 2020 Impact Hot Prospect Brand by M. Shanken Communications (Market Watch).
Sandra holds a master's degree in organizational management and a bachelor's degree in communication with a minor in professional writing. She is Total Quality Management for Service certified, a Level I Certified Wine Sommelier, and she has successfully completed the Wine Executive Program at UC Davis. In addition, Sandra serves as a Trustee on the Board of Trustees for the Village of Los Ranchos de Albuquerque. She held a previous position as a Village of Los Ranchos de Albuquerque Planning and Zoning Commissioner and served as a member of the 2035 Village of Los Ranchos de Albuquerque Master Planning committee.
Here's a Glimpse of What You'll Learn
Key Episode Takeaways
Sandra Pacheco shares the story of Soleil Mimosa and their rebranding journey
Why did Lescombes Family Vineyard opt for bottled mimosa?
How to stay relevant on the shelves and in the market
Sandra's advice for rebranding an established product and working with a distributor
Women in wine: how can you get involved in the industry?
The value of pride, passion, and persistence in growing your brand
Resources Mentioned in This Episode
Sponsor for this episode…
This episode is brought to you by VINT wine branding and design, where rich storytelling meets smart design.
At VINT, our studio goes beyond the label to guide wine brands through strategic branding and packaging evolutions. Our work with Cooper's Hawk Winery and Restaurant has helped them grow to be the nation's largest wine club with over 450,000+ members. Some of our favorite label designs have included Cooper's Hawk collaborations with winemakers like John Charles Boisset, Ernie Loosen, and Francis Ford Coppola.
What makes VINT unique is our zero ego, Midwestern work style, coupled with our all-woman team and 20 years of experience in consumer brands across industries.
For a free label audit for your brand, email us at hello@vint.studio.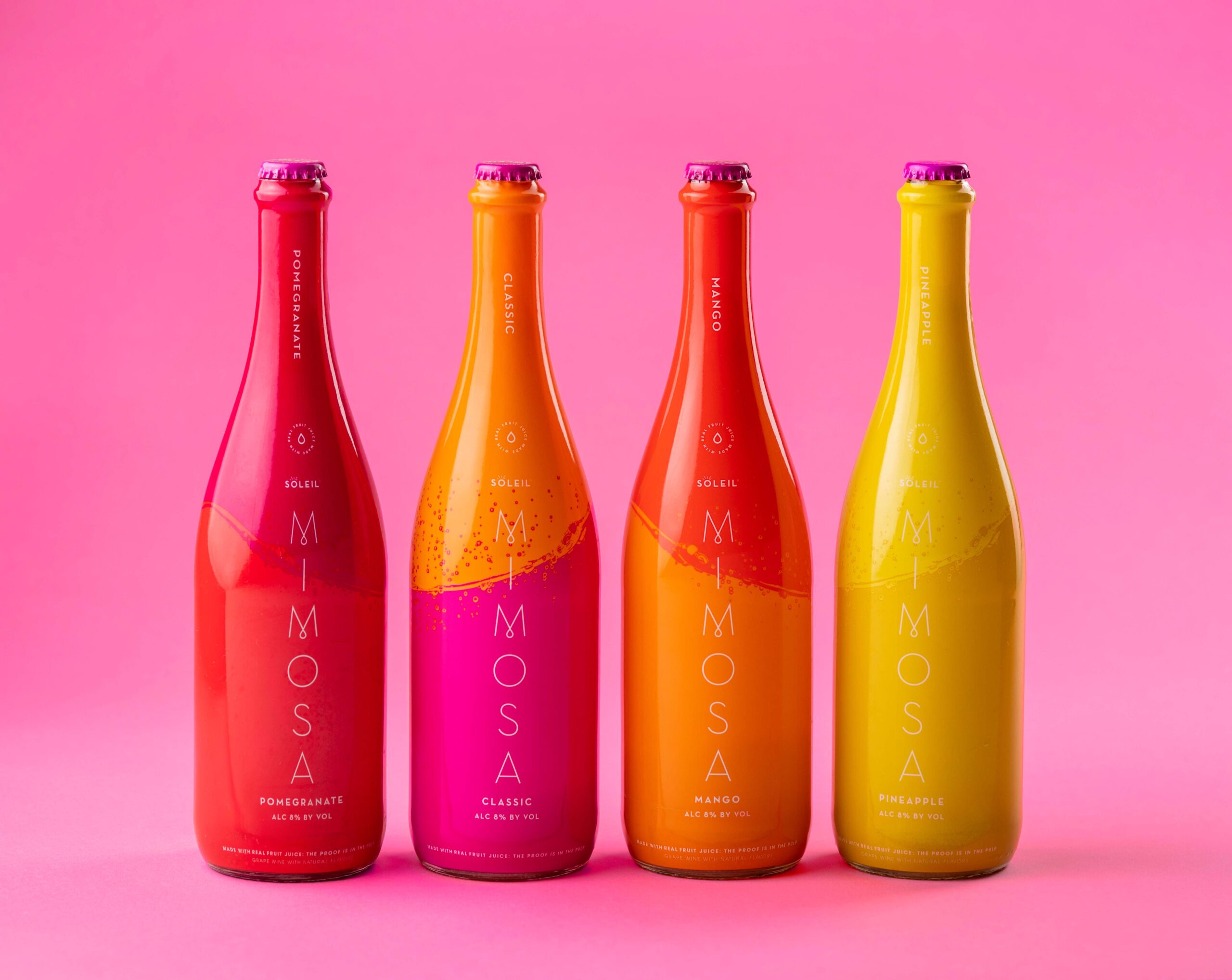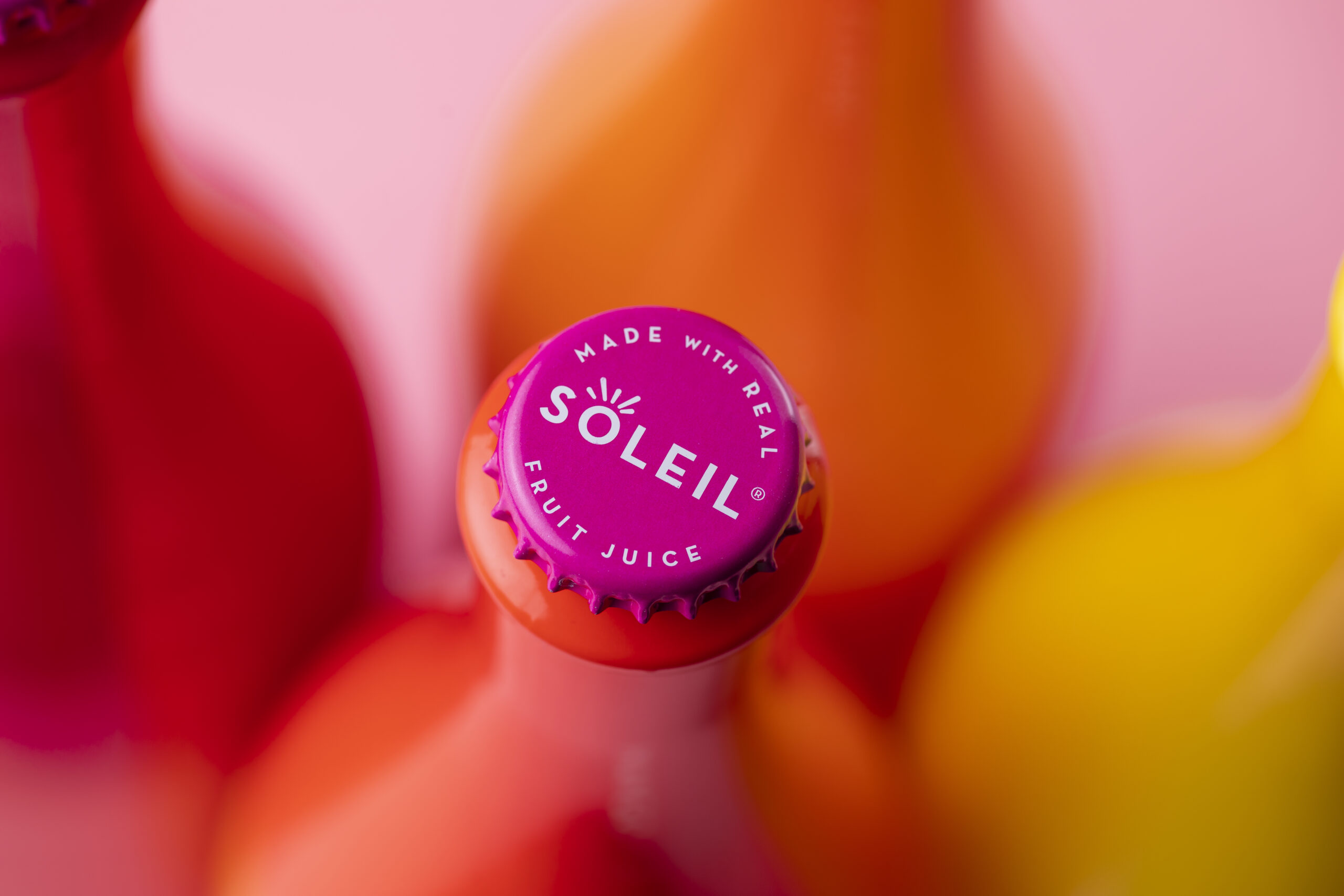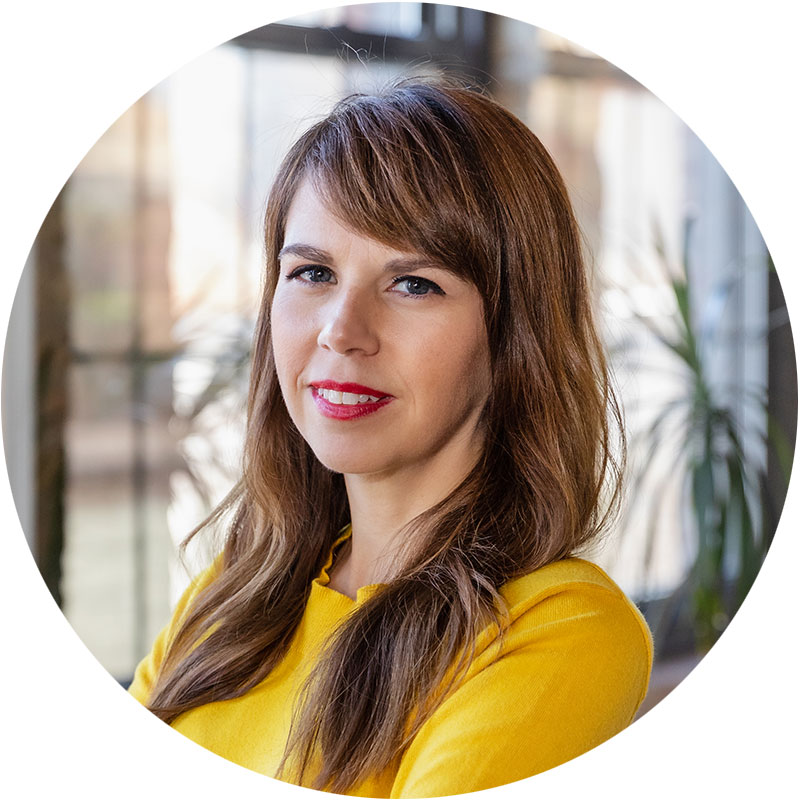 Meet VINTed Host Scout Driscoll
Founder and CEO of VINT STUDIO
Scout Driscoll is the Founder and CEO of VINT, a company that provides award-winning design and strategic branding for businesses in the wine industry. Through the art of visual storytelling, VINT's all-women team empowers brands of all sizes. Scout is also the Founder and CEO of DesignScout, VINT's parent company. DesignScout has been building authentic and honest brands with nearly 20 years of branding experience.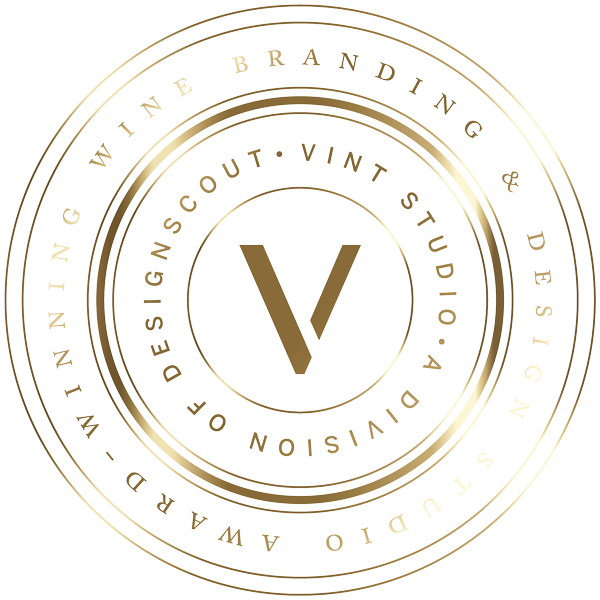 We're here to help
As the design studio behind the nation's largest wine club, VINT can help you bring your winery's lifestyle brand to life. Our dedicated brand strategist and power house, all-woman team of designers is available to help you define what lifestyle means for you and your customers. Contact us today.
Sign up for a free strategy call.